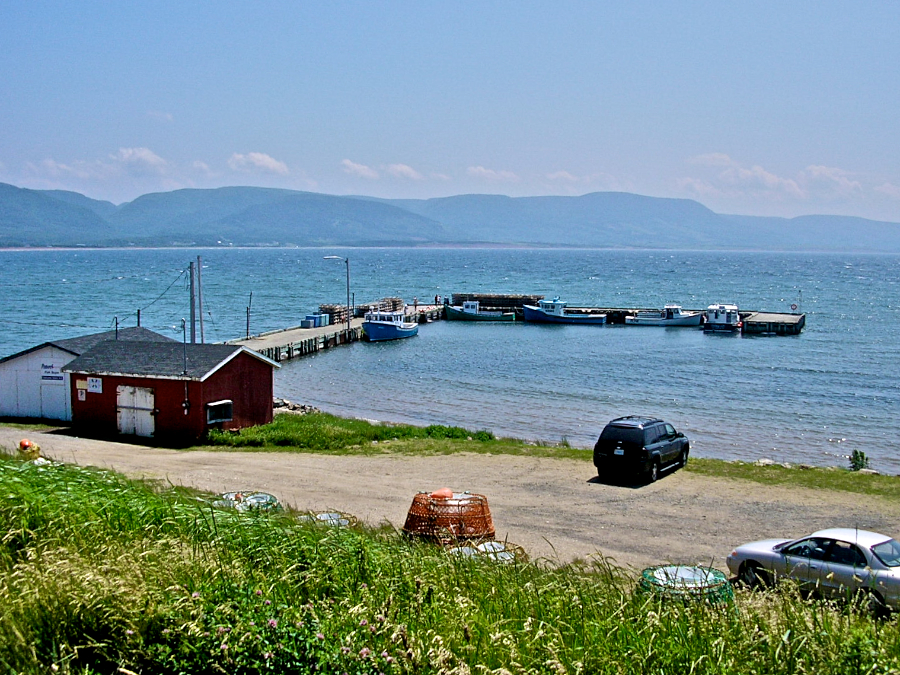 This view shows the current pier at La Pointe on Chéticamp Island on Canada Day, 2006. As one can tell from the lobster traps stacked on the pier, it is the end of the lobstering season.
This pier sits in much the same location as the original piers built by the the Basque and Breton fishermen and the merchants from the Isle of Jersey; their encampments were up above on the land to the right (not visible here). The pier's L-shaped form provides some protection to the southeast, but not nearly enough to weather a suête, as those early fishermen learned to their loss.
On this beautiful bright sunny day, the haze veils the mountains along the shore to the south on Cape Breton, softening their contours and muting their vivid greens to better suit the water's hues.