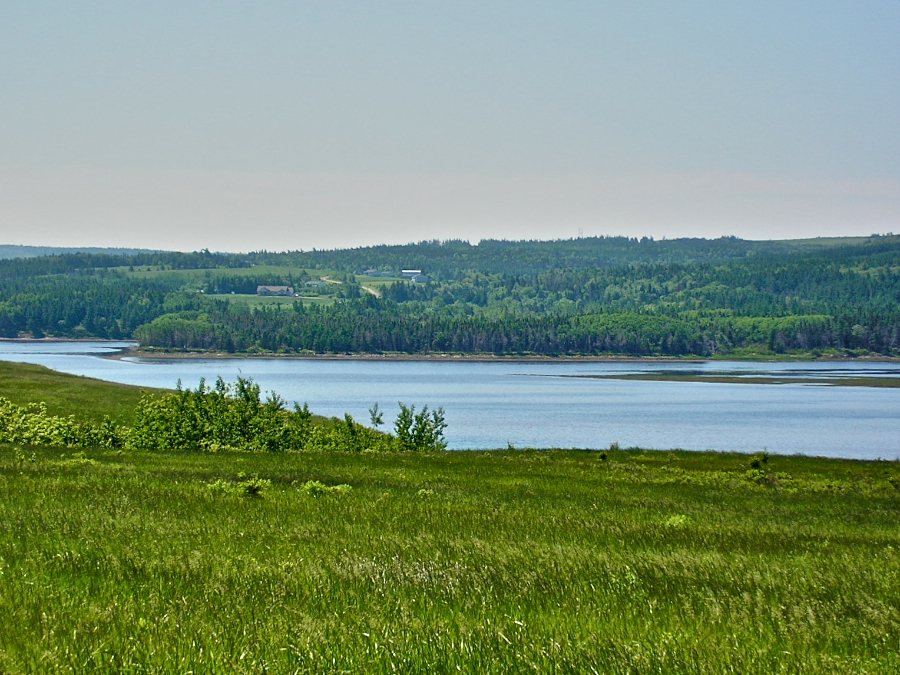 This view, from the north side of the Mabou River, shows Sams Cove at the far left, Sams Point at the left, and Whale Cove and "The Flats" across the middle and to the right. The Acarsaid (Harbour) Trail follows along the entire coast line visible in this photo on the south side of the river and several picnic tables are placed at appropriate points along its course, including at Sams Point.
Sams Point has a broad arc of gravel that can be seen in this photo leading out a considerable distance from the point; there are excellent views of all of this area of the river from the end of that arc.
The road and the buildings along it are not part of West Mabou Beach Provincial Park, but all of the lands next to the river in this photo are. This is all wooded country, though crisscrossed with hiking trails. The volunteer committee has done a marvellous job of making this wonderful resource available and accessible to anyone with time to spare and an eye for a place of great beauty.