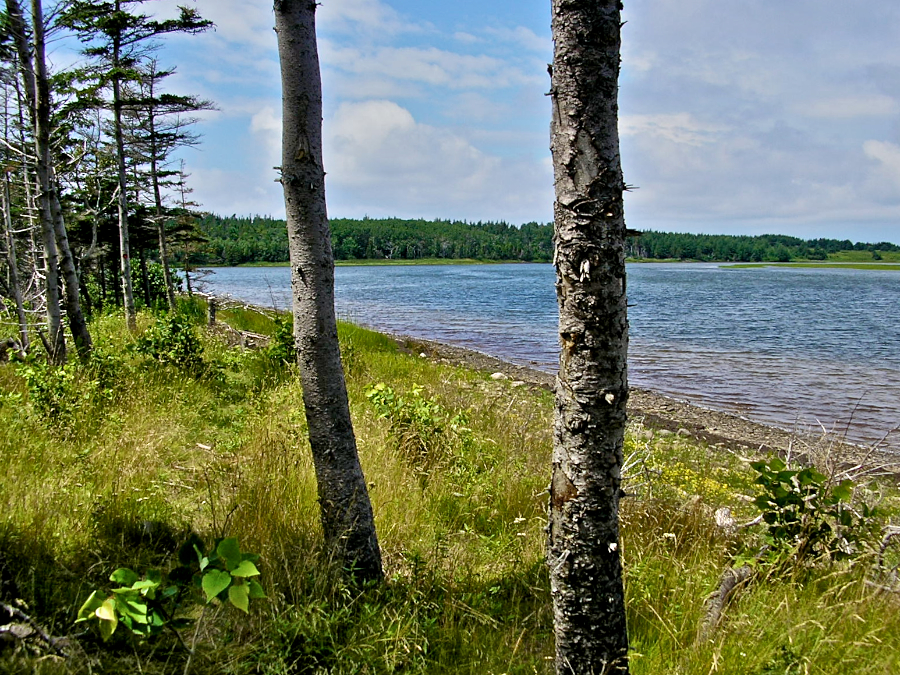 Whale Cove is seen here in all its tranquil glory, with the eel grass island at the right clad in its summer colours.
Protected from the full force of winds off the Northumberland Strait by the sand dunes behind which it shelters, this part of the Mabou River, a tidal estuary, "plays a critical role in filtering run-off from the land, in controlling erosion, and in providing a nursery for many animals important in the offshore fishery", in the words of the provincial park brochure.
I find quiet, peaceful, beautiful places such as this to be irresistible; since discovering this beautiful trail, I have hiked it each year and often more than once.