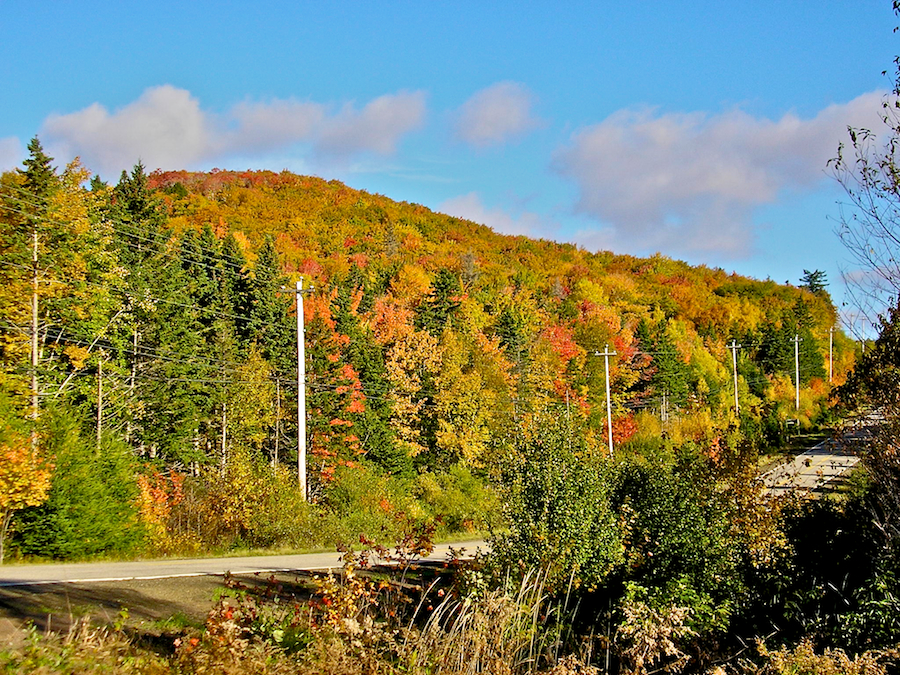 The Cèilidh Trail (Highway 19) from Mabou to Inverness skirts the eastern edge of the Cape Mabou Highlands; it is another of the great fall drives when the colours are at their peak. In many places along this route, the Highlands are at some distance from the road and so it is harder to distinguish the individual colours of the trees, though the many great panoramas more than compensate. However, the road does run close to the mountainsides in some places, of which this is a good example; on a beautiful day such as this one, this proximity allows one to break the composite image of the "blazing forest" down into its individual components and see how they blend to form the glorious whole.
The reds here are of several shades and widely distributed; a nice run of red trees even crowns this mountain's summit.
As this photo reminds me, there were some clouds in the skies this beautiful day, but they were mostly benign and only a handful of photos from this day show any interference with the sun's illumination of the foliage.