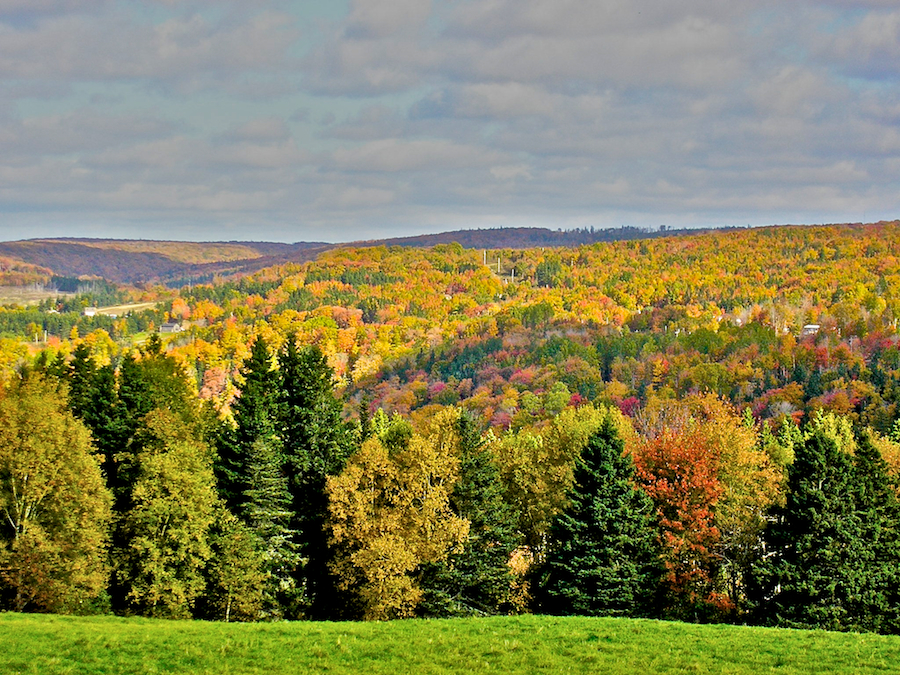 The Mull River Road runs from the Whycocomagh Road to Highway 252 in Hillsborough; much of its course is through forest, but, towards its northern end, one can also see the Southwest Ridge above and, from a couple of points, panoramic views over the Mull River valley, such as this one.
The Mull River runs between the trees in the foreground and the hillside in the middle ground; the Mull River valley is always resplendent in fall with brilliant colours, making the Mull River Road another of the "must drive" roads in the fall.
This photo and the others I took around this time of day (11h20) were the only ones where the clouds interefered with the sun's illumination of the foliage. Even then, they did not ruin the photos and, even better, they had the grace to stop making a nuisance of themselves as the day progressed.