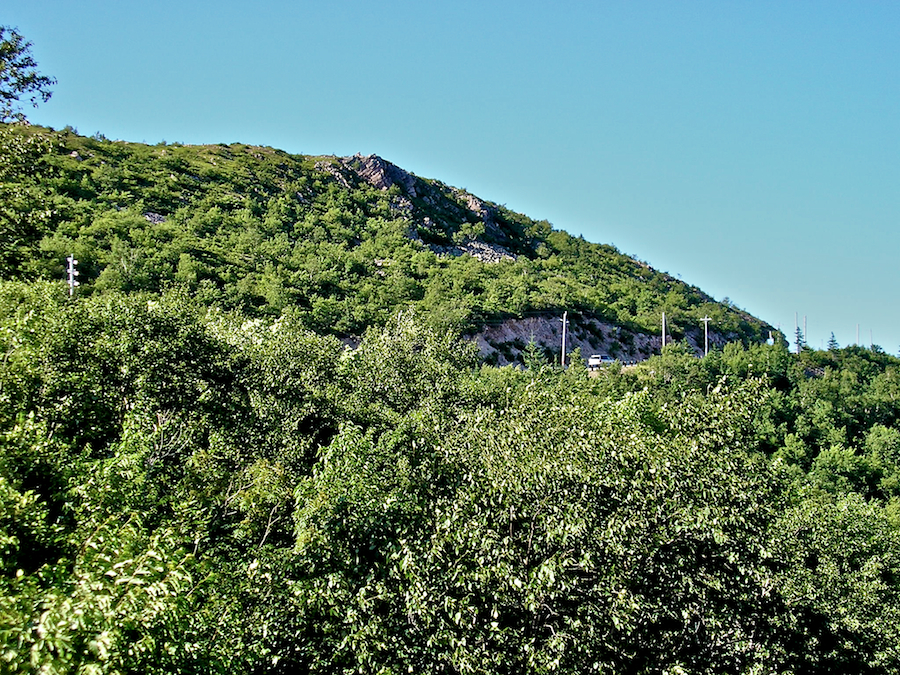 This photo, taken from somewhat below where the yellow truck is in the previous photo, looks up at the Cabot Trail as it crosses the head of the ravine near the summit of Smokey Mountain. Not far beyond this point, the Cabot Trail reaches its highest point (275 m (902 ft)) and begins shortly to descend on its run down to Ingonish Ferry.
Note the rock face to the left of the automobile in the centre right of the photo (not in the bright sun as the rock faces have been in the previous photos, but still visible behind the utility poles), testimony again to the work required to hew a route out of a terrain that lacked a natural one.
Above the road, we see some rocky outcroppings on the ridge around which the Cabot Trail has wound during its ascent. This again is not the Smokey Mountain summit, which lies a good distance back from the Cabot Trail.