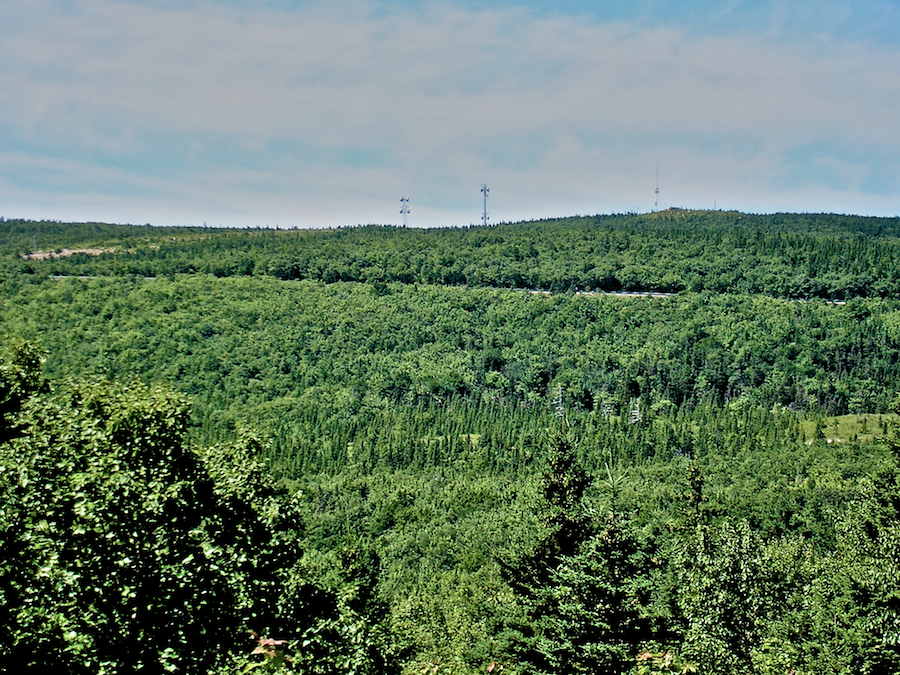 Twenty-six minutes after leaving the foot bridge from which the previous photo was shot, one is on the other side of the ravine with enough height to be able to see across it. Well to the right of centre one sees the summit of Smokey Mountain, with the communications towers rising from its flanks. The long gash across the middle of the photo is the bed of the Cabot Trail, which can already be seen starting its descent towards Ingonish Ferry.
The park site is well to the left of this view and outside its scope. The ridge at the far left of this photo is the same one to which the Cabot Trail clings as it winds its way upwards.
Even though the area in view is relatively protected, one can see bare areas at the right and centre of the photo that have still not recovered from the forest fire a half-century ago.