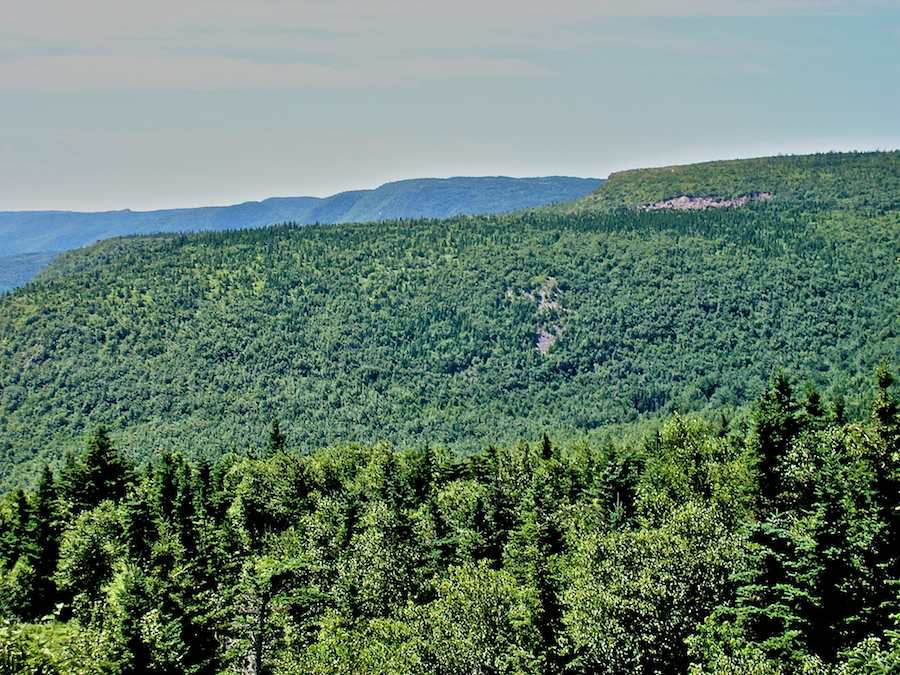 Seven minutes beyond the third look-off, one comes to the fourth look-off. It's uphill most of the way and here one is now high enough to be able to see over the flank that blocked the inland view from the third look-off.
In this view to somewhat west of south we now see spanning nearly the entire photo the north side of the plateau on which the Cape Smokey Provincial Park parking lot is located (near the far left of the photo). The ravine that the trail from there has circled is now also quite visible. The coastal "mountains" (i.e., the edges of the Cape Breton Highlands Plateau) run from the left to right of centre in the photo; the nearest ridge one sees, with the blasting visible on its side, is the ridge up which the Cabot Trail climbs so memorably.
Note the several open spaces on the side of the ravine; these are areas which have not yet regrown after the forest fire destroyed the original forest here.