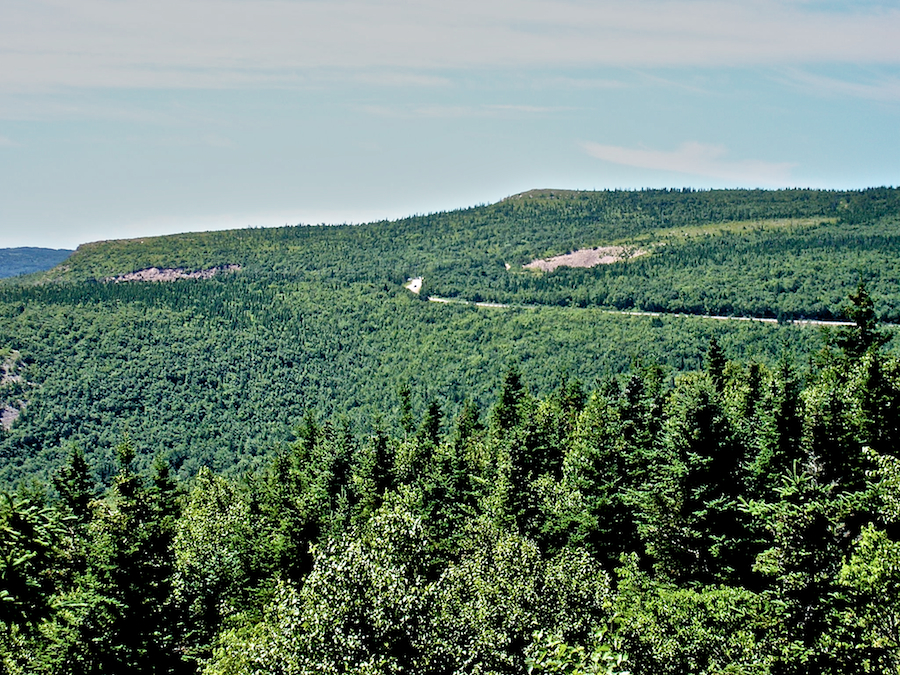 This view to the southwest shows the ridge up which the Cabot Trail climbs and, at the right of the photo, the Cabot Trail itself. The summit of Smokey Mountain is to the far right of this photo, outside its scope.
The head of the ravine seems to have better recovered from the forest fire than its flank in the previous photo, but note the still open space at the far right of the photo above the Cabot Trail. The peaks of this ridge at the far left and at right of centre are pretty much bereft of trees, most likely because of their greater exposure to winds and weather.
The views from the fourth look-off are the best so far; given its altitude, the panorama has opened up so that, in addition to the views across the Atlantic to Wreck Point and down the St Anns Bay coast, similar to those from the third look-off, one can now also see well to the west. What a truly a gorgeous place this is!