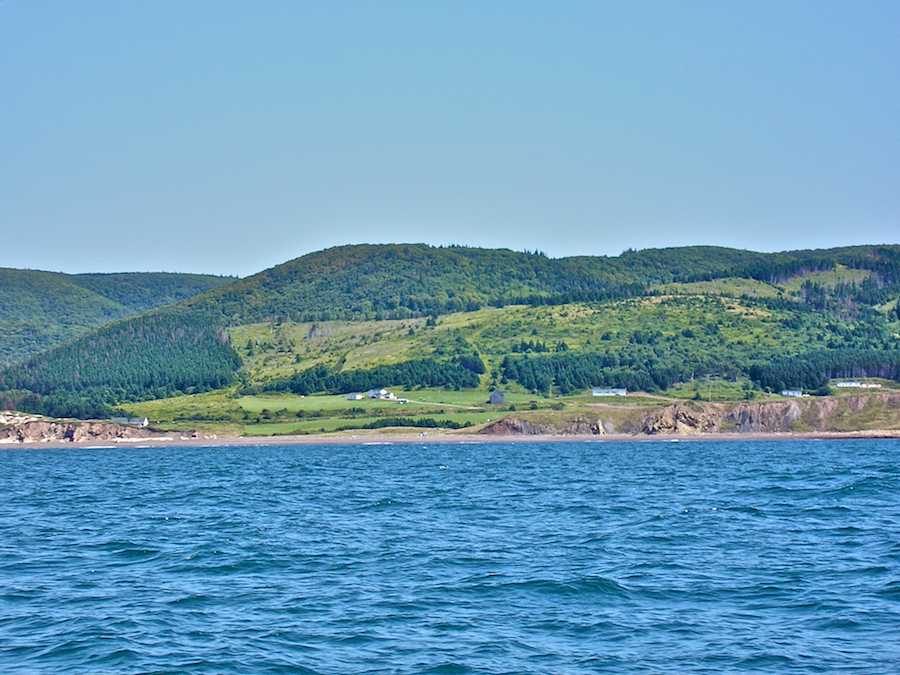 There is a fair amount of overlap in this view with the previous one, but here the scope of the meadows above MacDonalds Glen becomes clearer. Near the centre of the photo, you will see a path ascending up into the meadows. At the bottom of the path is a grey barn, which here blends so well into the background that it is very hard to make out, but if you look carefully, you will see it and are certain to recognize it if you have previously driven the Mabou Mines Road.
In this view, there is a very interesting break in the otherwise continuous cliffs along this shore. The centre of the photo shows a fairly wide gravel beach below the relatively low-lying land above it.
The cliffs which resume to the right of the centre of the photo are part of Finlay Point. There is a noticeable dark grey spot in those cliffs about a fifth of the way in from the right edge of the photo that is almost certainly a coal seam.