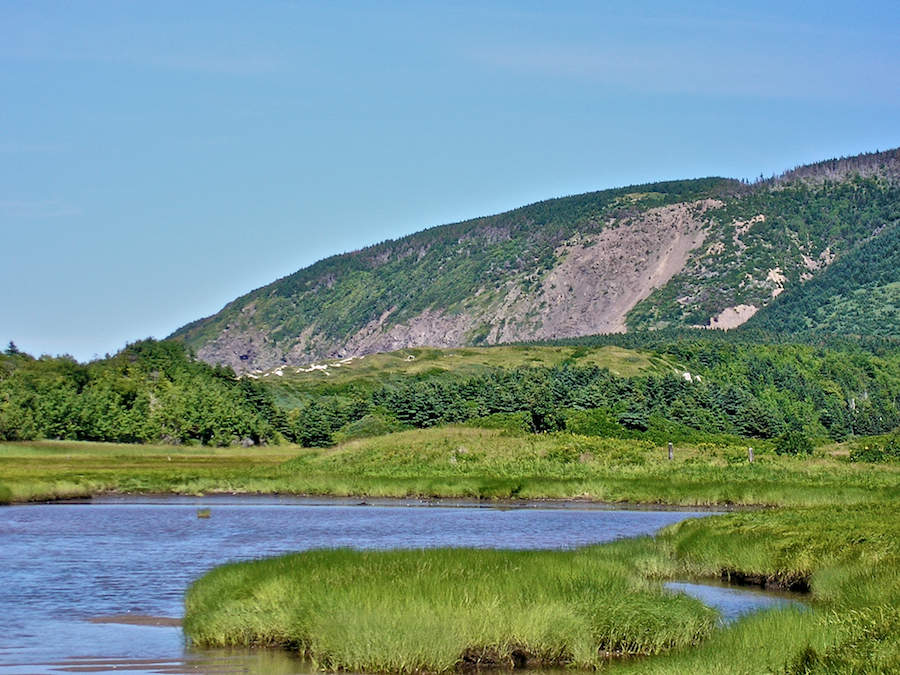 The remaining photos in the essay were taken from land; most of them illustrate features of Cape Mabou that have already been seen from the water.
This photo is, of course, of Beinn Alasdair Bhain, seen from below on the bridge on the Finlay Point Harbour Road. The mouth of Mill Brook is in the foreground and MacDonalds Glen lies beyond the brook.
This was the only view of Beinn Alasdair Bhain that I was aware of before the boat ride which produced the coastal photos. Lovely as it is here, it seems even more spectacular to me from the water.