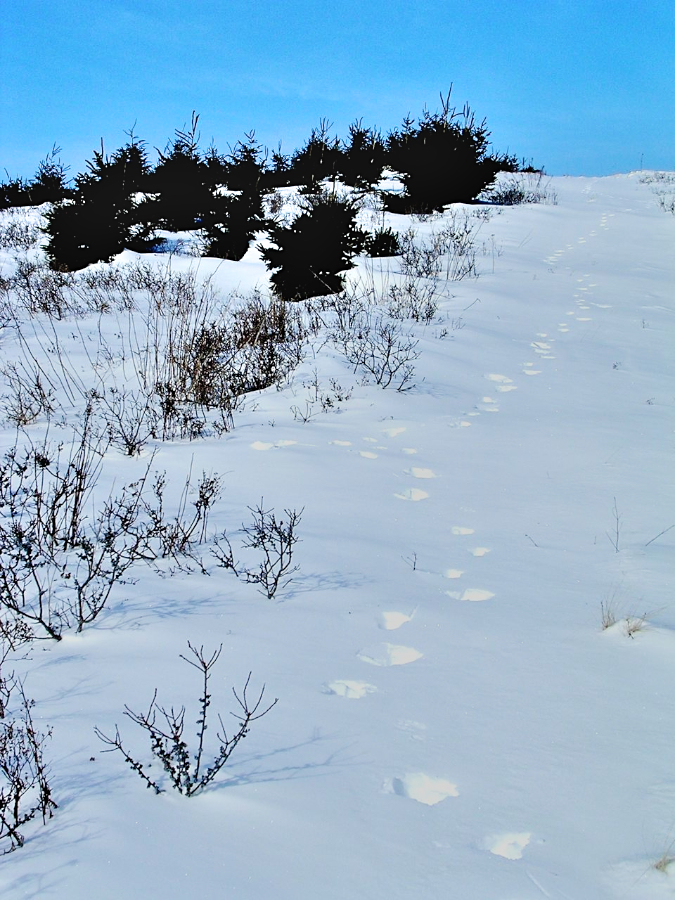 This photograph was taken the same day as the previous one and from the same location, but it looks towards the north rather than the south. What a difference in the sky!
The residents of Mabou Harbour have made several ATV roads and trails up and over Mabou Harbour Mountain; since this is privately-owned land, these paths are not open to the public without an explicit invitation. As a resident, the photographer often traverses these trails and, this day, documented the fox tracks she saw in the trail as she ascended.
And what a day for a winter outing! The views from Mabou Harbour Mountain are very fine in most directions. Could the sky possibly have been more inviting? And surely the warmth generated by the exertion of the climb would more than compensate for any chill in the breezes that were likely coming in from the Gulf of St Lawrence (Northumberland Strait). What a lovely excursion this would have been!