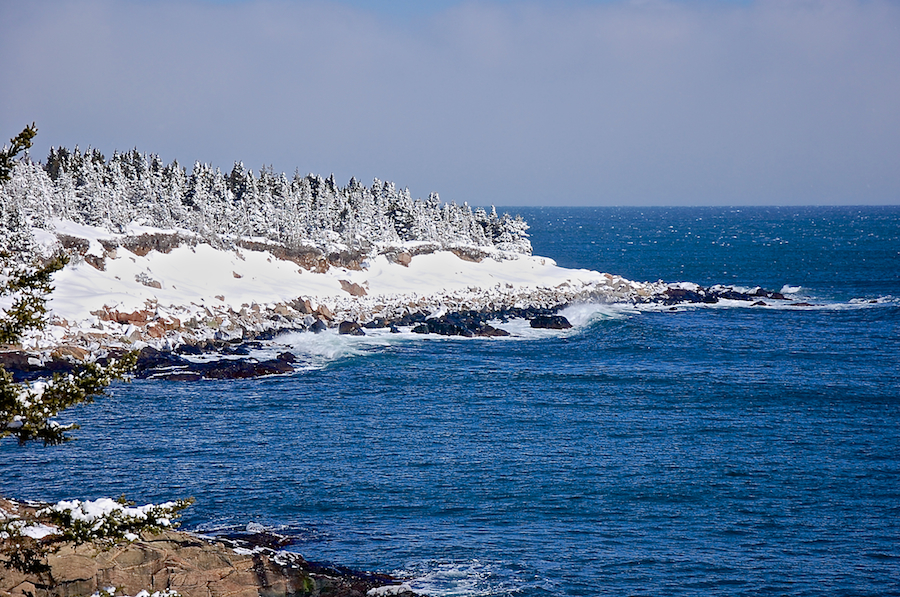 After leaving Ingonish Wharf, we drove north on the Cabot Trail and first stopped at the Green Cove Look-Off, seen in photo #2. It continued to be a very beautiful day, but, as the blowing snow seen in this photo shows, the winds remained very strong and gusty, making for a dangerous wind chill factor. As with the snow on the northwestern point of Ingonish Island, so the snow here too has been nicely smoothed so that it no longer follows the contours of the underlying surface.
Our next stop was a short ways down the road at MacKinnons Cove, seen in photo #1. The original of this photo reveals that the waters offshore contain both a mixture of white caps and floating ice chunks. The rocky shore, lapped by surprisingly gentle waves, given the winds, sits shrouded in a layer of snow and ice, while the trees, bearing their coats of new-fallen (and, doubtless, new-blown) snow, are positively gleaming in the bright sunlight. For sure, a beautiful winter scene!
[continued below]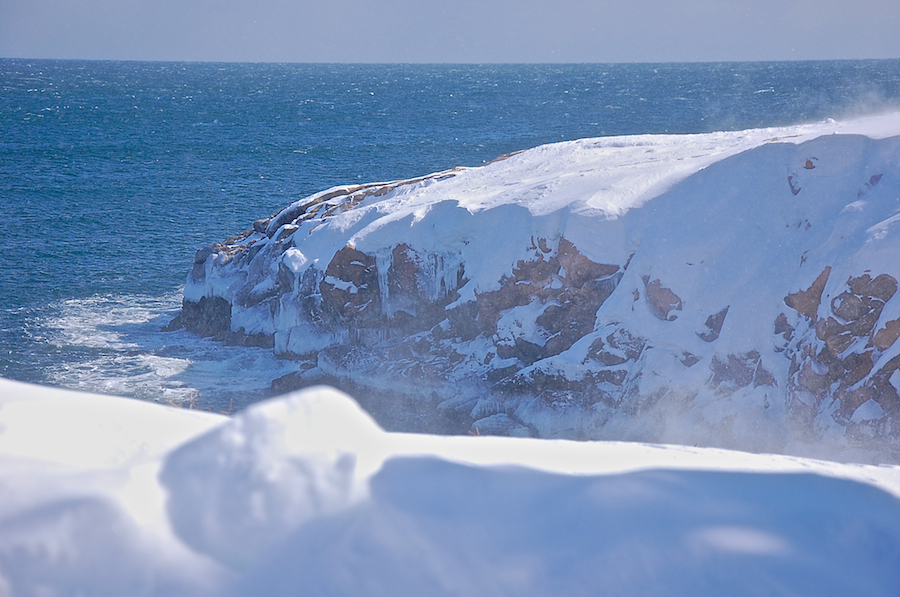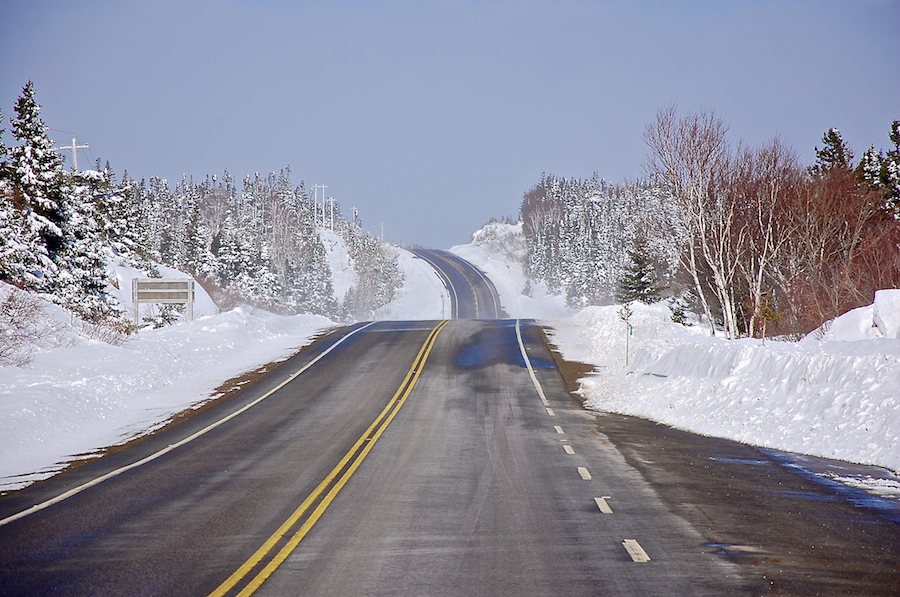 Photo #3 was also taken at MacKinnons Cove; the fine shape of the Cabot Trail seen here, where even the look-off had been ploughed out, after the previous day's snowfall, shows the results of the hard work of the road crews. The strong, but inconstant winds whipping the snow into the air blur the portions in the middle distance; I suppose, by analogy with dust devils, the resulting snow-laden whirlwinds could be named snow devils.
The colour of the skies seen here has been imperceptibly changing bit by bit from below Smokey Mountain as we drove north: there, it was bright blue; here, it is less so. A greyer hue has replaced the earlier pellucid blue, reducing the sharp contrast between snow and sky; I suspect some of that greyer hue is caused by snow being blown about in the air, though most of it is due to the cloud cover that lay over much of the northernmost parts of Cape Breton this day.