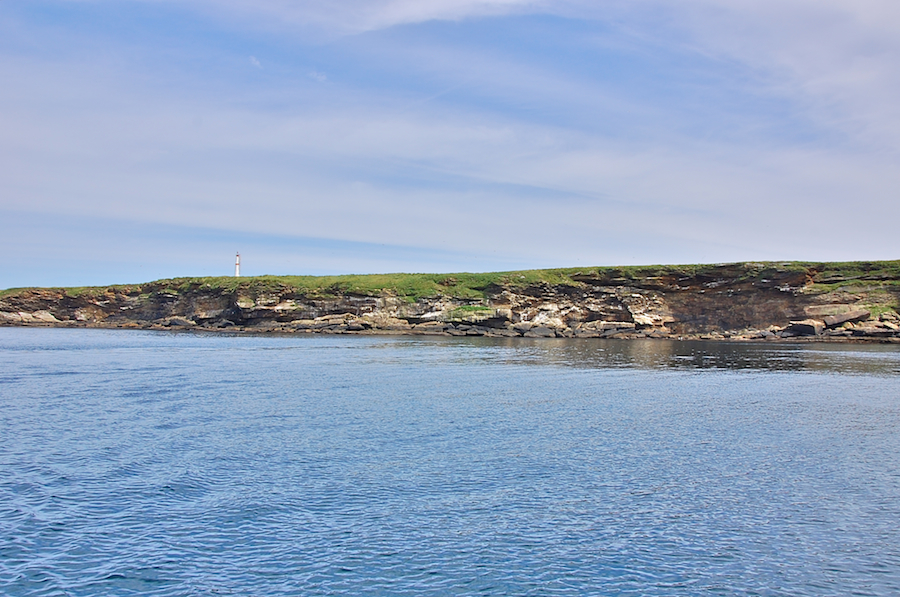 The western shores of the middle of Ciboux Island, while hardly immune to the effects of erosion, present a stark contrast with the eastern shores: here everything appears much more regular and unified, the rock fall at the right a partial exception as it still has its "roof".
This view is from too far away to readily see the birds that are there, though there's a herring gull on the shore and two bald eagles in the cave beneath the light that can be picked out in the original under magnification.
The placid waters here are disturbed only the the waves created by the slow progress of the tour boat; what a difference again from the eastern side of the island!