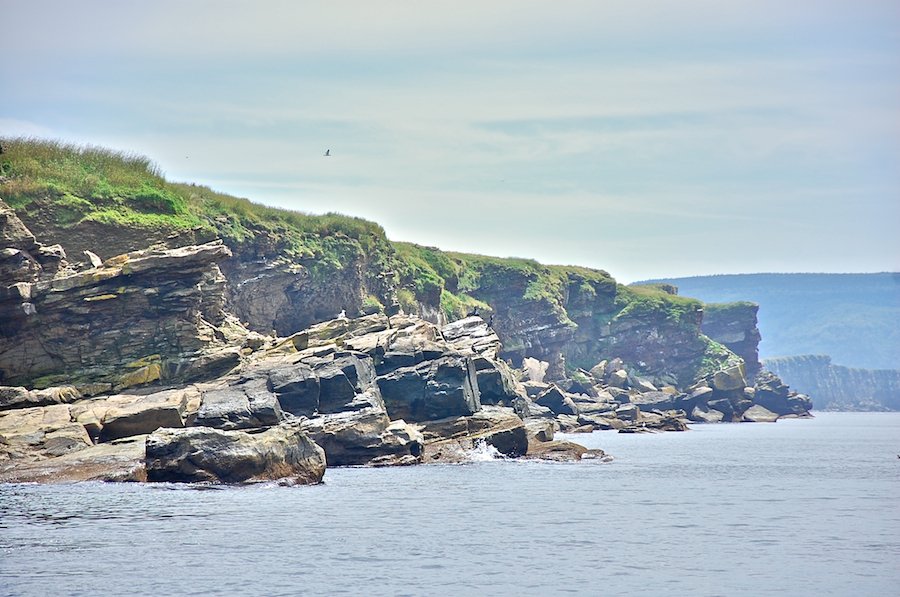 The photos on this page were taken while the tour boat itself was still off the middle of the island. The two at the top of the page look towards the southwestern end of Ciboux Island. The northeastern end of Hertford Island can be seen at the far right of the photo and the end of the Great Bras d'Or Massif looms above both islands.
Photo #1 shows a terrain that has become considerably less regular; it even has a rock shelf, though at a 30° angle rather than the 45° angle seen on the eastern side. And the mounds presumably caused by subsidence seen there are repeated here. Note also the black seam which appears abruptly again in the foreground of photo #1.
The close-up in photo #2 is of the terrain right of centre in photo #1. The huge boulders in its foreground have clearly broken off from the cliffs above at some time in the past. The vegetation covering the island is particularly copious here, descending well down the cliff face.
Birds are easy to spot in these photos. In photo #1, magnification of the original reveals that the large bird in the air is a black-legged kittiwake. A herring gull is standing on the rocks above the black seam and another is sitting near the centre of the photo to the right; a third is on the rocks just above the water about a third of the way in from the right. There are white-breasted birds, either puffins or razorbills, in a number of the crevices along the cliffs.
[continued below]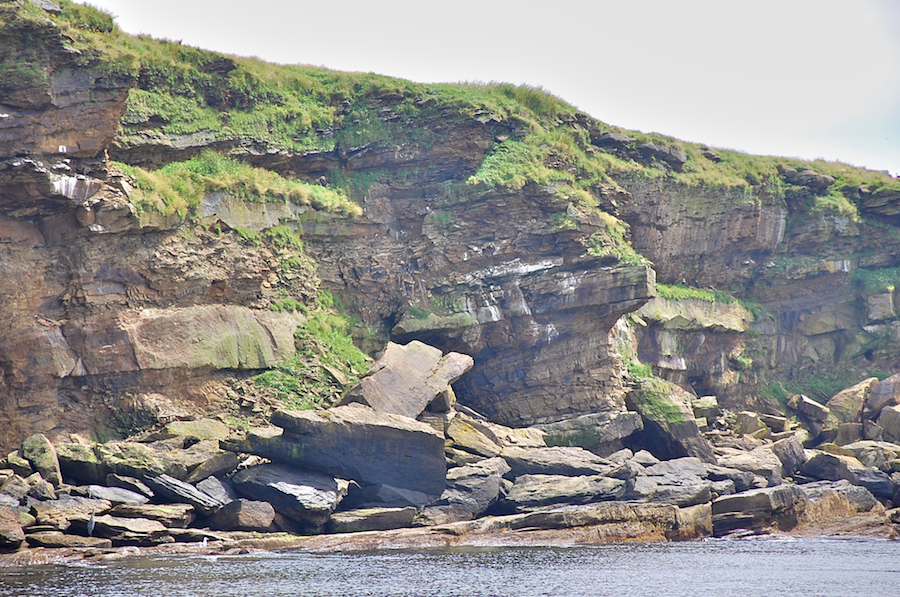 In photo #2 and again in photo #3, bald eagles are to be seen: in photo #2, two are sitting in the grass beneath the slanted cliff face to the right of the jutting stone; a mottled eagle, indicating its juvenile status, sits in the middle of photo #3 staring out at us in the boat.