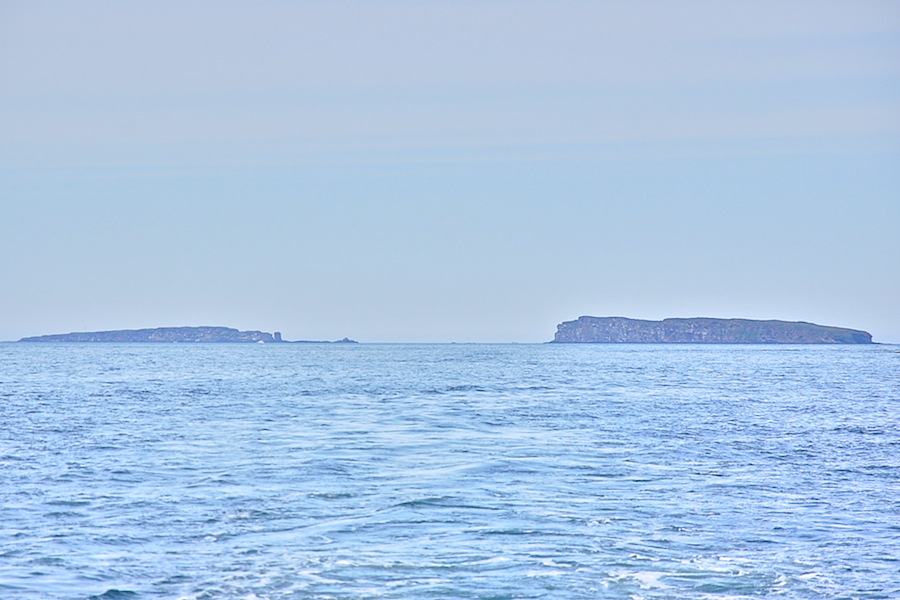 With this one final photo, taken on the return trip from southwest of Cowdy Point, this tour of the Bird Islands comes to an end, as I bid a fond farewell to Ciboux Island at the left and Hertford Island at the right.
The amazing features of and on these islands certainly captured my attention (and fancy!) and the teeming fauna was totally enthralling. I saw so many things new to me and learnt a great deal, thanks to our knowledgeable tour guide, who made this trip even more memorable. It was a superb tour and one I heartily recommend you take if you have not been out to see these islands.
I certainly hope to return to see this marvellous place again on as lovely a day as this one proved to be.