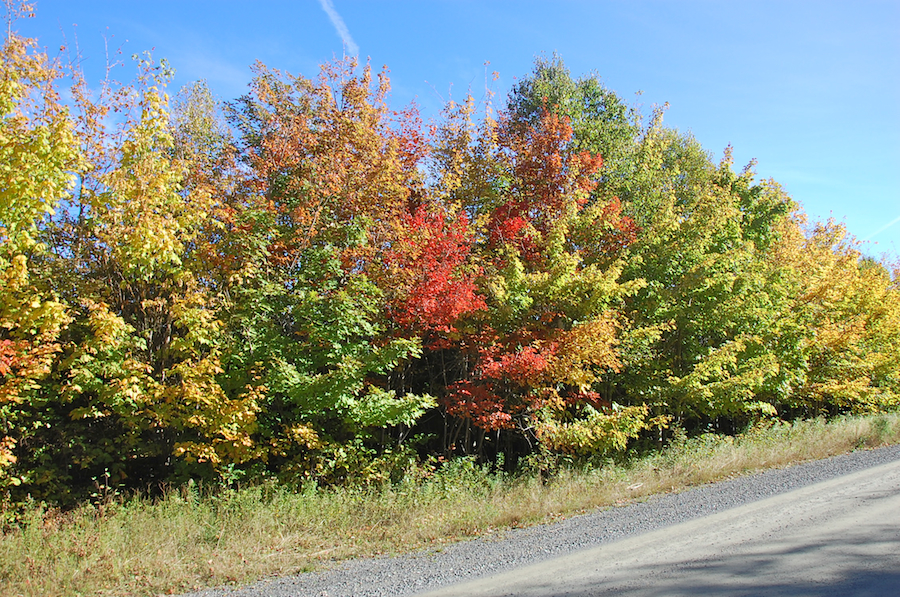 I made it to Sounds by the Sea just a couple of minutes late and had a great afternoon: Leona Burkey sang a couple of traditional Acadian songs (preserved unchanged from the French versions I had learnt while in college) and Allie Mombourquette gave us some great fiddle tunes; animated conversations with friends and an incredible lobster dinner completed the afternoon. I then drove back to Mabou for a very different Close to the Floor concert at the Strathspey Place: it usually celebrates Cape Breton step and square dancing, but, this year, while doing that, it took on a much wider focus. Amélie Larade and Christopher Poirier, two young dancers from Chéticamp (and I mean young! — see their photo here), won the hearts of the audience with their amazing talent and energy; they seemingly could have danced for an hour without stopping! But the real surprise of the show were the Asham Stompers, a Métis group from Manitoba, of mixed ages from a young lad through teen-agers to adults, who preserve and promote the Red River dancing traditions. Their energy and choreography were incredible, bringing the house to its feet three times. If you ever get a chance to see them, take it! Then, it was on to the Red Shoe where Wendy MacIsaac, Pat Gillis, and Mike Hall (mostly playing piano, but some fiddle sets too) gave us the finest of tunes the rest of the evening and on into the morning. What a great day!!!
Wednesday morning, I set out for Cape North, where I was to attend a concert in the evening. As I nearly always do when going to Whycocomagh from Port Hood or Mabou, I headed over through the back country around Glencoe Mills, curious to see the state of the leaves there. I hadn't yet had the chance to get over there in the day time (it was pretty hard to judge anything about the leaves on the way back from the dance Sunday night), so off I went. Southwest of Glencoe Station, I came upon the lovely stand of trees seen in photo #1 above. I could tell instantly it was going to be a great year for colours: a gorgeous red maple was already beaming in the morning sun! Now it is certainly true that there are lots of greens in this photo, but only a couple of days ago there had been next to no colours showing at all. Photo #2 is a close-up of that red tree, the first I had seen in Cape Breton this year.
[continued below]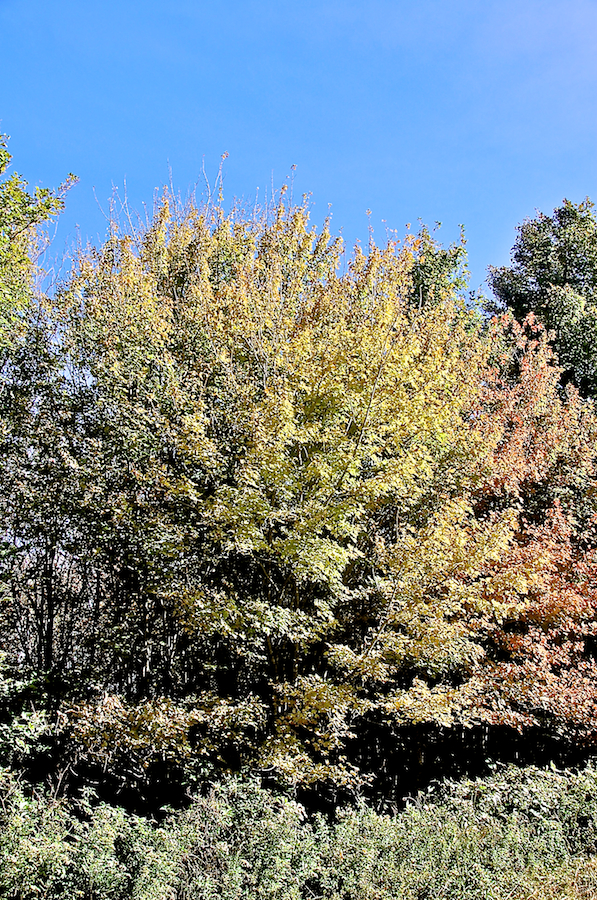 Not far from where I had stopped for photos #1 and #2, my eye had been taken by the lovely, though less brilliant stand of trees, seen in photo #4; these trees, later in the season, would deepen their colours and become competitive with those in photo #1, but, at this point, were just starting to turn. The lovely yellow tree in photo #3 was the main impetus for my stopping here; I am very glad I did, as otherwise I'd have missed the equally pretty blend of gold and red seen in photo #5.