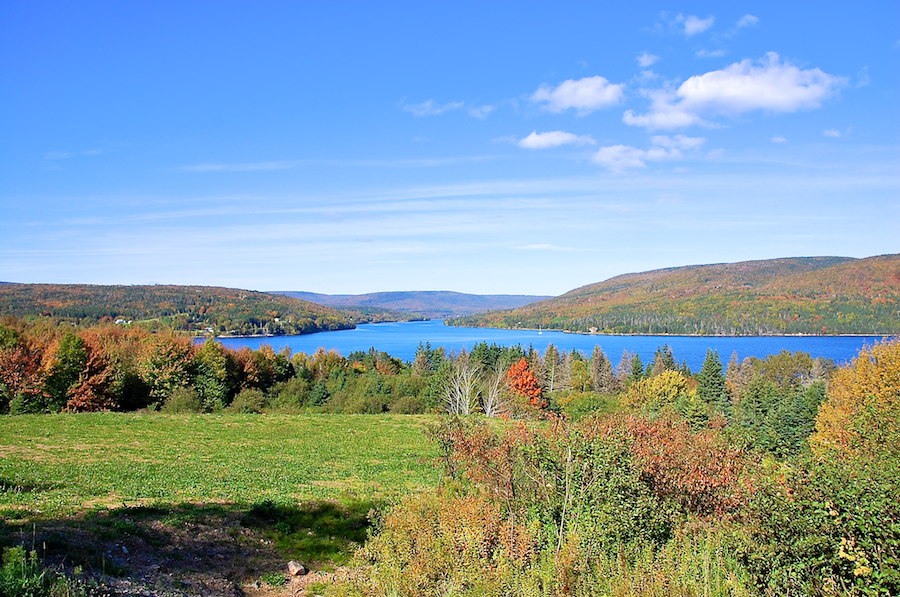 Turning off the Trans-Canada Highway (Highway 105) at Exit 11 and on to the Cabot Trail, I proceeded along the beautiful road, resurfaced a year ago, that follows around St Anns Harbour and the North River outflow, where the stunning view in photo #1 is reached at the sign reading "St. Ann's / Bailr Anna" as one proceeds north. The Cape Breton Highlands are in the medium distance at the left and in the far distance in the centre, with the outflow of North River into St Anns Harbour in the middle ground. The water at the left is Goose Cove; Murray Mountain rises at the right, seen in a telephoto view in photo #2. As at Beinn Bhreagh, there are colours on the mountains, but they are still in their early stages. What a marvellous view on a glorious day!
A very pretty road follows along the outflow of the North River along the base of Murray Mountain; I first drove it this year, hoping to follow it out around Murray Point (in the centre of photo #1) and along the shores of St Anns Harbour, but the road deteriorated too badly for me to continue much beyond Murray Point. (The folks in the house visible at the far left of photo #2 must either use a jeep or truck or arrive by water!) The views on the return trip from Murray Point are excellent and well worth the drive, as one is better positioned to see North River and the Highlands from the eastern shore than from the Cabot Trail on the western shore.
[continued below]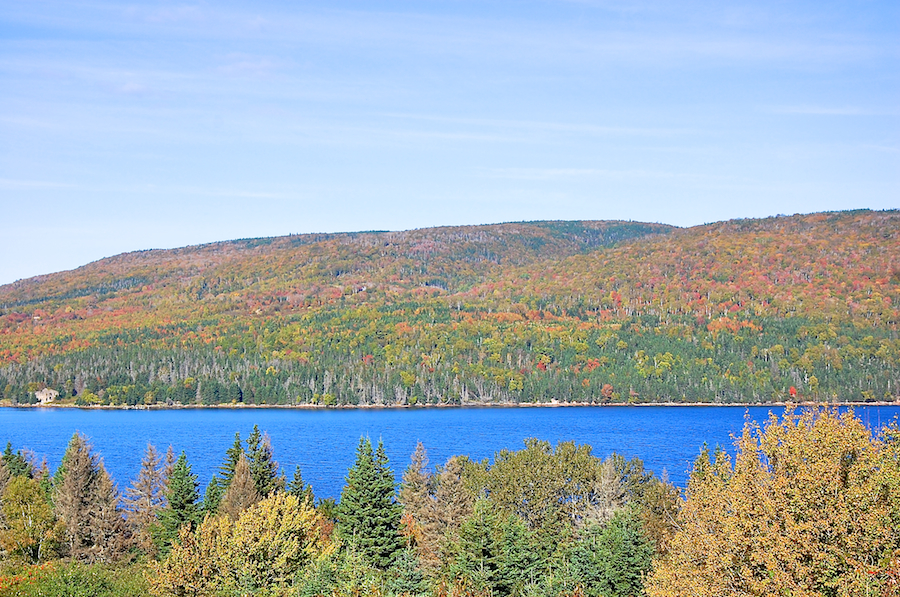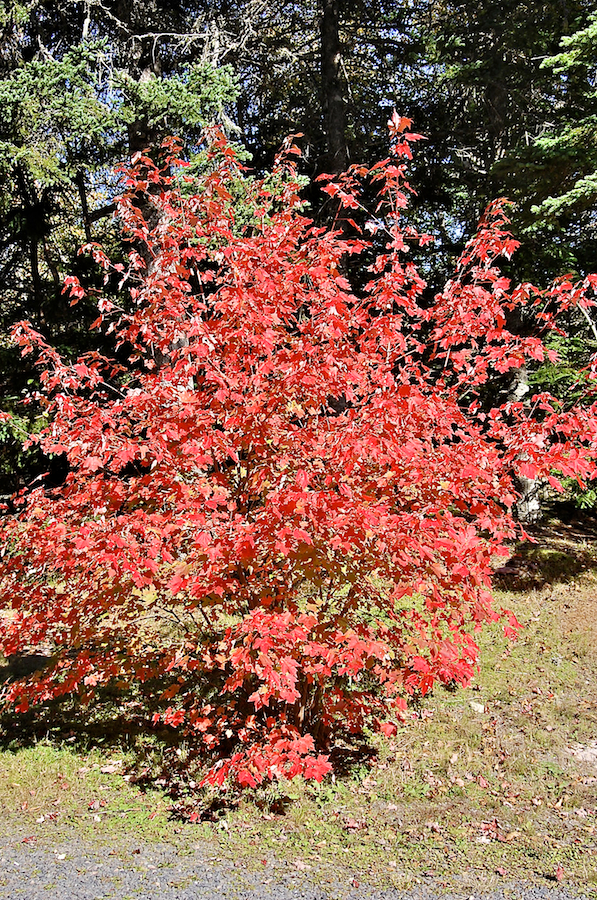 On my way to the views above, I stopped earlier at St Anns Picnic Park, at the south end of North Gut roughly 1.3 km (0.8 mi) from the Gaelic College, to photograph this stunningly gorgeous red tree basking by the side of the road in the afternoon sun. In the mixed forest of this immediate area, a few other trees had begun to turn, but none held a candle to the great reds of this small tree. I'll be looking for you next year. Bravo!