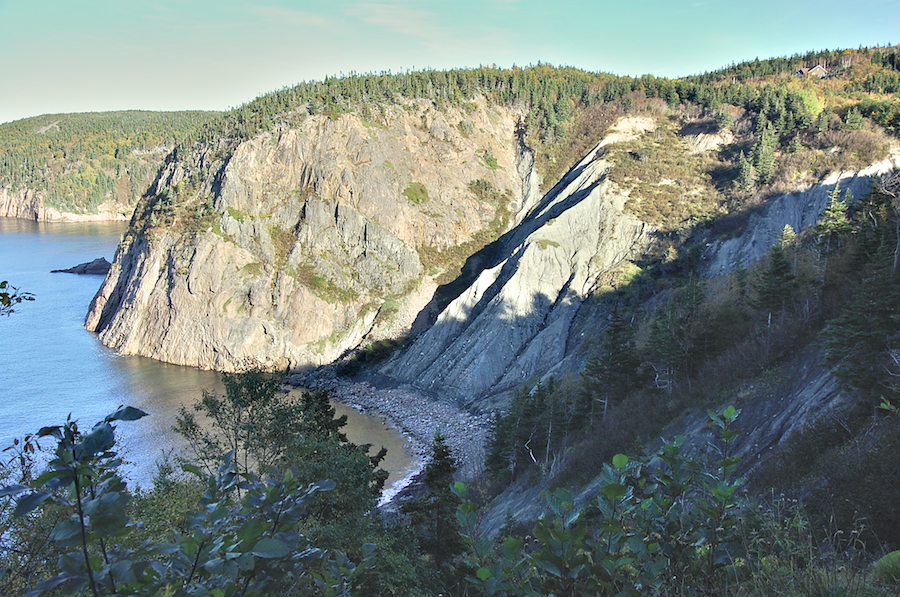 As it proceeds west from White Point, the White Point Road runs along the side of South Mountain high above the shore below, with great views of the coast, one of which is in photo #1. The bare rock face of this tree-covered promontory positively gleams in the late afternoon sun (the photo was taken at 16h33), which is now too far west to illuminate the narrow rocky beach west of its base. The 45° descending line across this face is also most intriguing: it looks as if a middle section of a different provenance (similar to that grey rock seen to its right) has intruded itself between the base and the upper portion of the headland. And the sheerness and height of its fall into the sea render it most distinctive.
Photo #2 looks past the face of the promontory, at the far right, to another headland with a very different profile in the middle ground, and to the White Point peninsula beyond. Traces of incipient fall colours can be made out in the trees seen at the right. What a beautiful scene this is!
[continued below]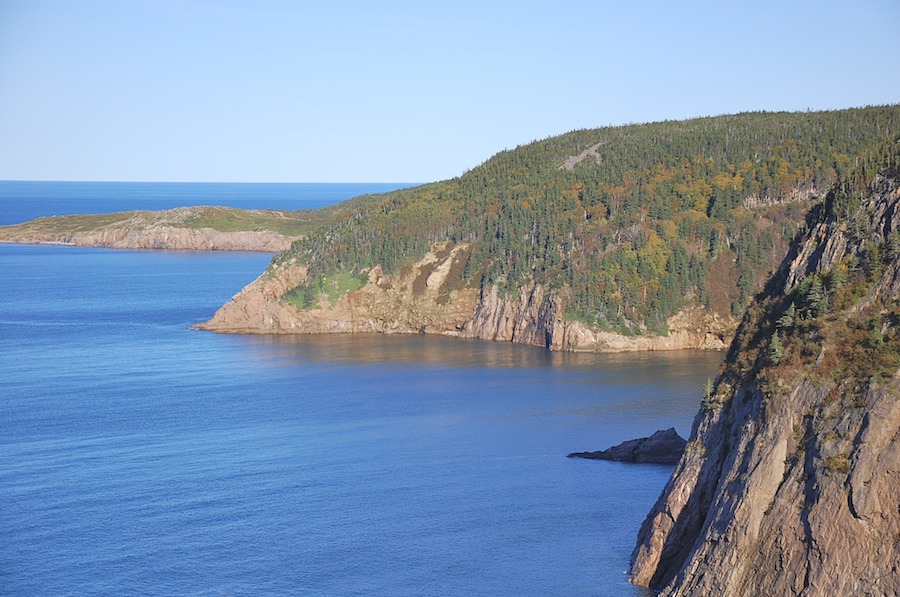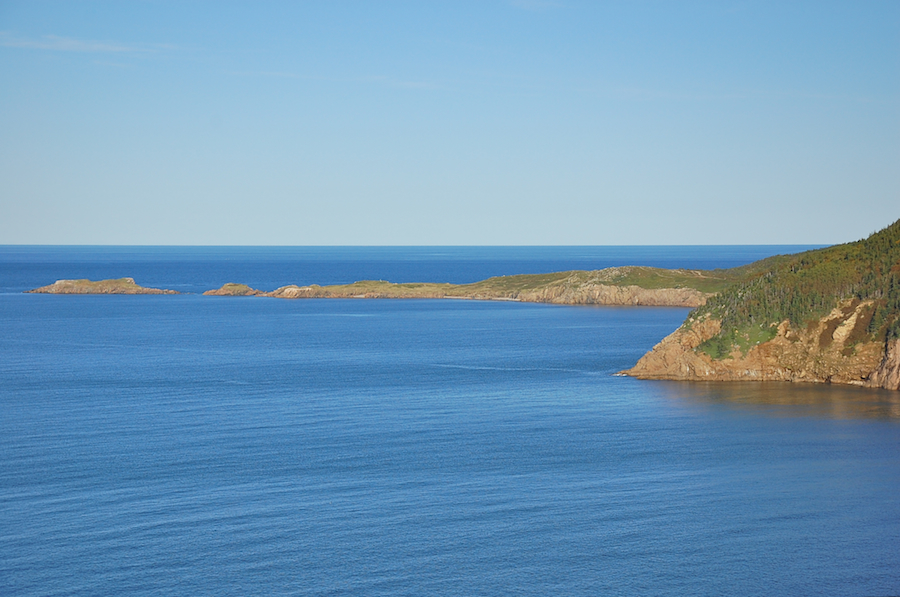 Photo #3 is a wider-angle view than the two others on this page and shows the White Point peninsula, ending in White Point, whose white rock top gleams in the afternoon sun, left of the centre of the photo. White Point Island lies at the far left, with the smaller, unnamed island to its right. In this view from the southwest, the angle is such that The Tittle to the right of White Point Island is clearly visible, though that between the unnamed island and White Point is still concealed. Like the Bird Islands in St Anns Bay, White Point Island is subject to the full force and fury of the Atlantic's winds and waves; that doubtless explains the similarity between its long, low "prow" and the similar feature seen on both ends of Ciboux Island (see my "Bird Islands" photo essay for illustrations).