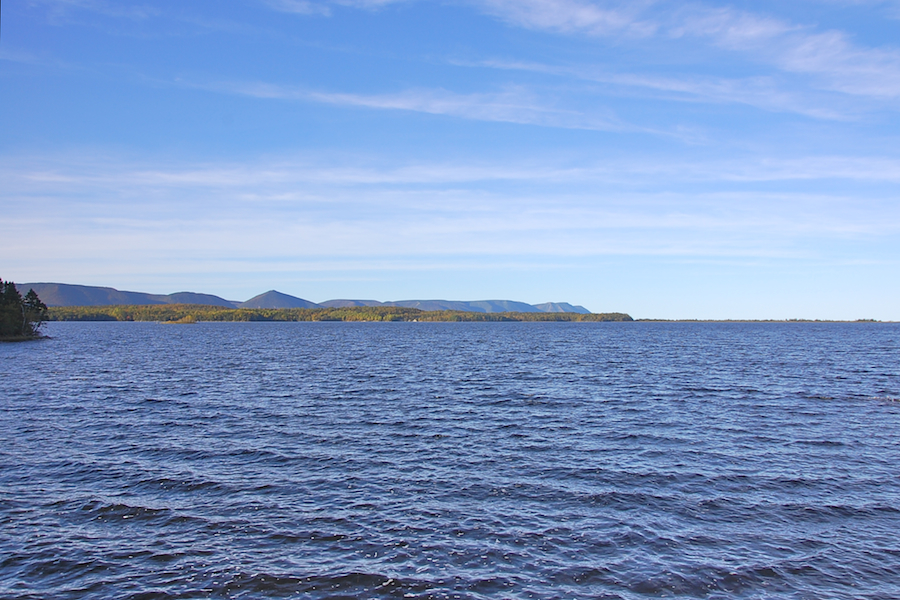 The "Aspy River" is actually three different streams: the North Aspy River, the Middle Aspy River, and the South Aspy River. Each rises in the Cape Breton Highlands and flows down off the plateau into the valley between North Mountain and South Mountain, but without ever merging into a single river. The North Aspy River flows into Aspy Bay through North Harbour. The Middle Aspy River and the South Aspy River join together east of the Cabot Trail near the monument at the northeast end of South Ridge Road and roughly 1.5 km ((0.9 mi) later enter Middle Harbour, through which they flow into Aspy Bay. Dingwall, which lies between North Harbour and Middle Harbour, is the main settlement in the area: its harbour, which is not on any river, provides the primary access to the Atlantic for the fishing fleet. South Harbour, the subject of this page, is formed by the outflows of Glasgow Brook and Effies Brook; it has no connection to the Aspy River system. Like North Harbour and Middle Harbour, however, South Harbour is closed by a sand bar with a narrow breach through which its waters enter Aspy Bay.
In Photo #1, the view is across South Harbour towards the mountains in the north along the Aspy Fault, previously seen from White Point. As this photo conveys, South Harbour is a sizeable body of water, about 2 km (1.25 mi) across. The ridge in the middle ground separates South Harbour from Middle Harbour, which lies on the far side. At the far right of this photo, trees shrunken by the distance to them (and doubtless also by the harsh salt-bearing winds from the ocean) mark the long sand bar, known as South Harbour Beach, that separates South Harbour from Aspy Bay.
Photo #2, taken earlier near the point where the sand bar reaches White Point Road, shows South Harbour Beach and the narrow egress through it. As pretty and interesting as the sand bar is, it is the majesty of Wilkie Sugar Loaf and the Cape North Massif across Aspy Bay that takes my eye.
[continued below]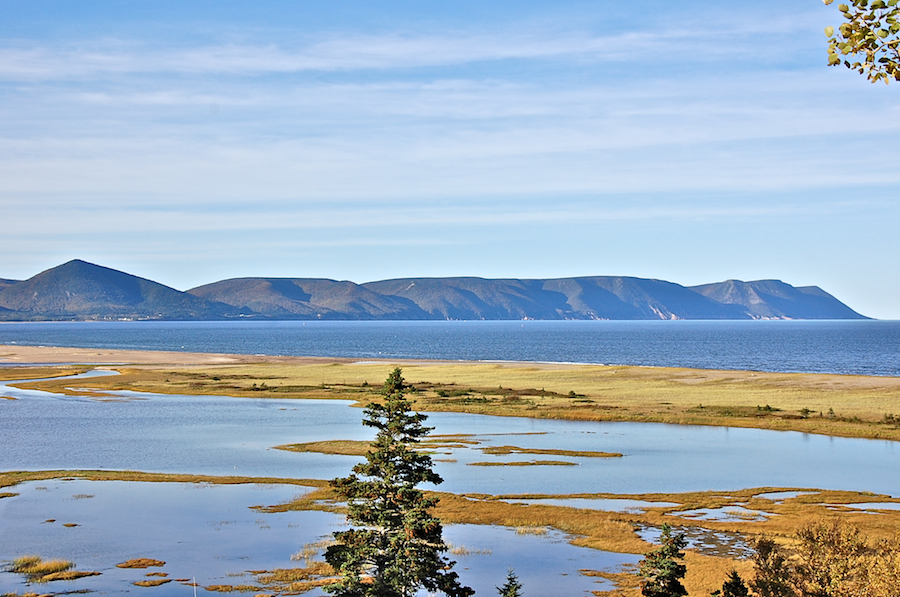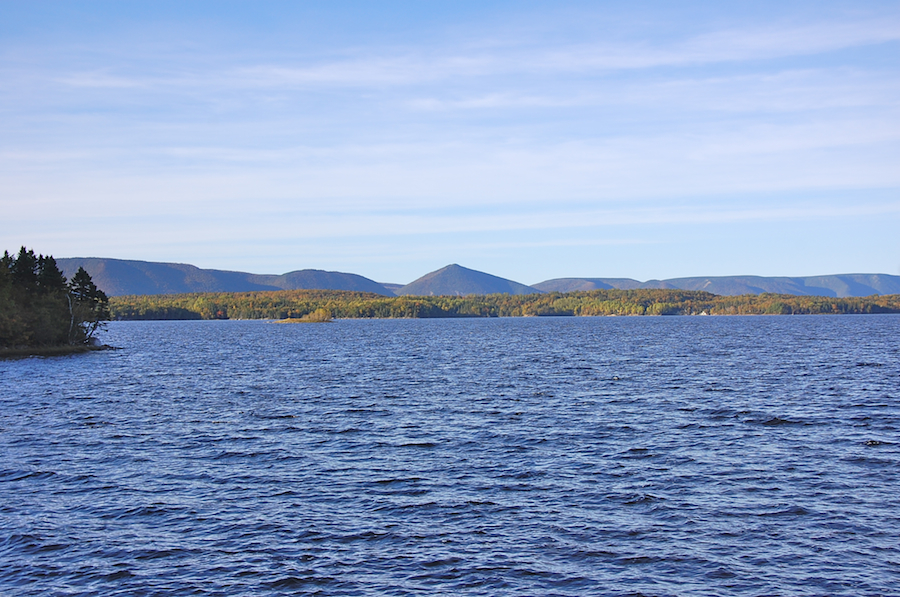 Photo #3 looks more closely at the middle section of the ridge separating South Harbour from Middle Harbour, while photo #4 looks at the eastern section of that ridge at even higher magnification. In the declining afternoon's light, the waters have taken on a much deeper blue hue than they had previously.
Unlike at White Point, here the foliage along the ridge is showing the very earliest signs of the colour transition that is yet to come.
Oh, what gorgeous views are these!