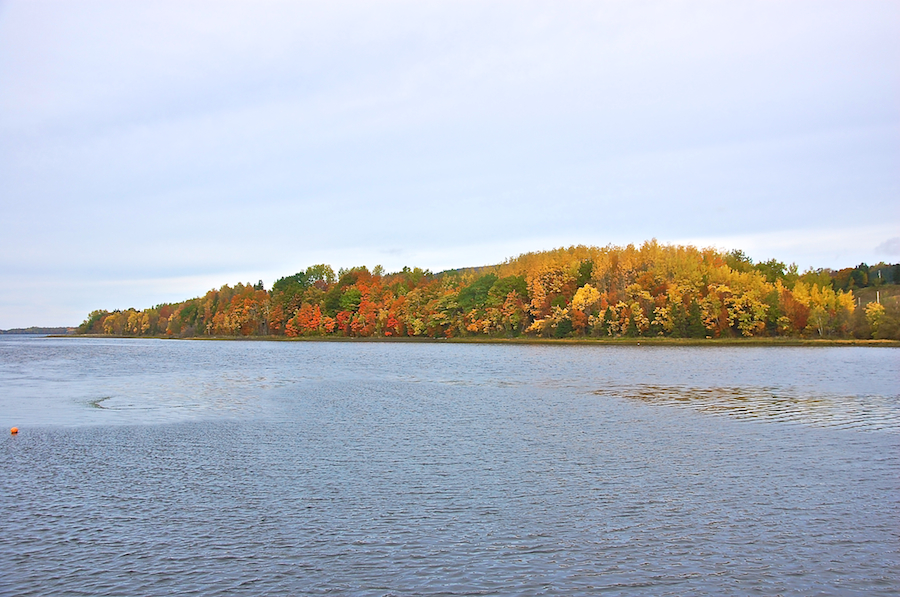 From Northeast Mabou, I drove back into Mabou and stopped at the wharf in the village. Great colours appear along the banks of the Mabou every year and this is an excellent place from which to see and photograph them.
Photo #1 looks northwest to the far shore of the Mabou River out towards Priest Point. What a riot of brilliant colours, both reds and especially the yellows, even without the sun! I felt a bit sorry I hadn't stopped here on Sunday when the sun was out, but when I passed by that day, the colours had not yet attained the fine state in which one sees them here and I had hoped to get them later under equally good light. It was, alas, not to be, so this photo will have to serve as my record of this year's gorgeous bounty along this river bank.
Photo #2 is a telephoto view of the yellow portion of photo #1, with great shades of yellows, some oranges and limes thrown in for variety, with an occasional red here and there. What a glorious stand of trees!
[continued below]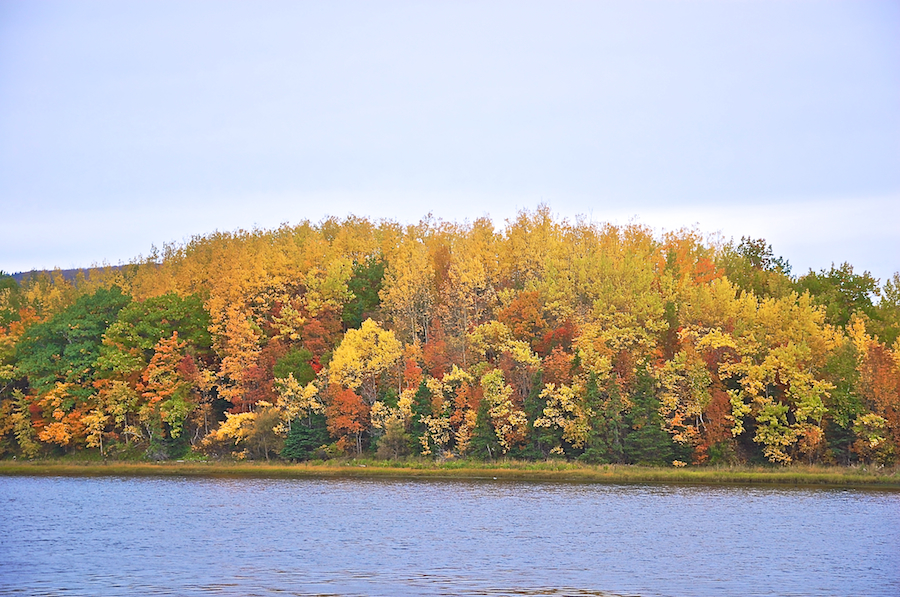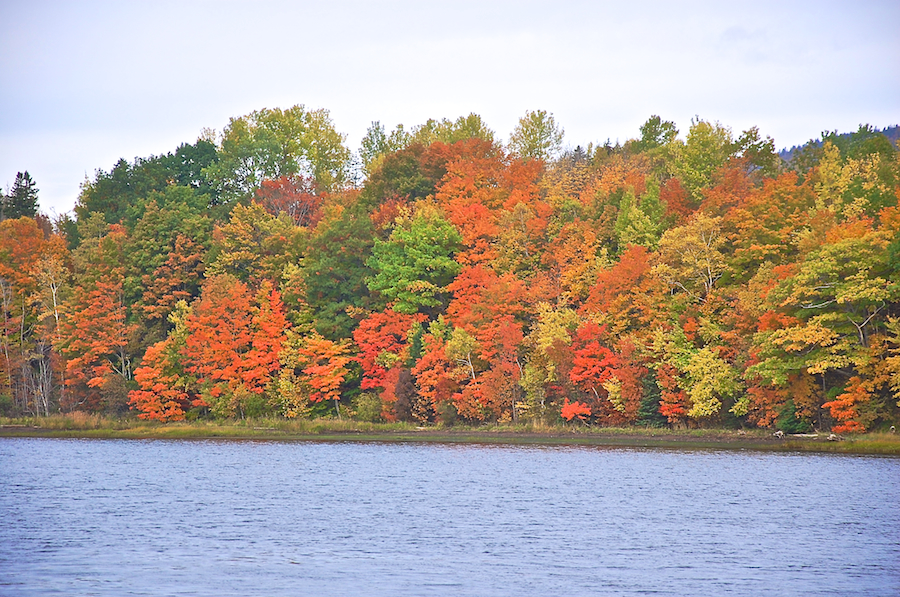 Photo #3 concentrates on the red trees seen left of centre in photo #1. Here the reds have a distinct orange cast, likely a function of the light, as they are normally red, interspersed with summer greens, limes, and yellows. The tree at the far right is especially indecisive: its majority greens are yielding to yellows and oranges and even reds at the bottom; truly a rainbow tree! Others of the trees are still changing as well; note the higher trees further inland, where the progression from green to colour has only begun. What a lovely image of the constantly changing nature of fall!
As at Northeast Mabou, a flock of geese was in the waters at the east of the wharf; these geese were clearly feeding, rather than just swimming as their brethren at Northeast Mabou were; many are showing only rumps as their underwater heads are seizing whatever nourishment they can find in the aquatic plants and denizens of the silt on the bottom.
When I had finished these photos, encouraged by the bit of brightness in the skies of photo #1, I headed up the Southwest Ridge, out to Glencoe Mills, on to Long John's Bridge, and out the Rear Intervale Road back to the Cèilidh Trail, sadly saying good-bye for this year to some of this island's special places I have come to love so well. I stopped along the way for some last photos, but the sun I had hoped for didn't materialize and I didn't take many. It was time to begin the long trip back home. But what a magnificent time it was! And how I am already looking forward to next year!