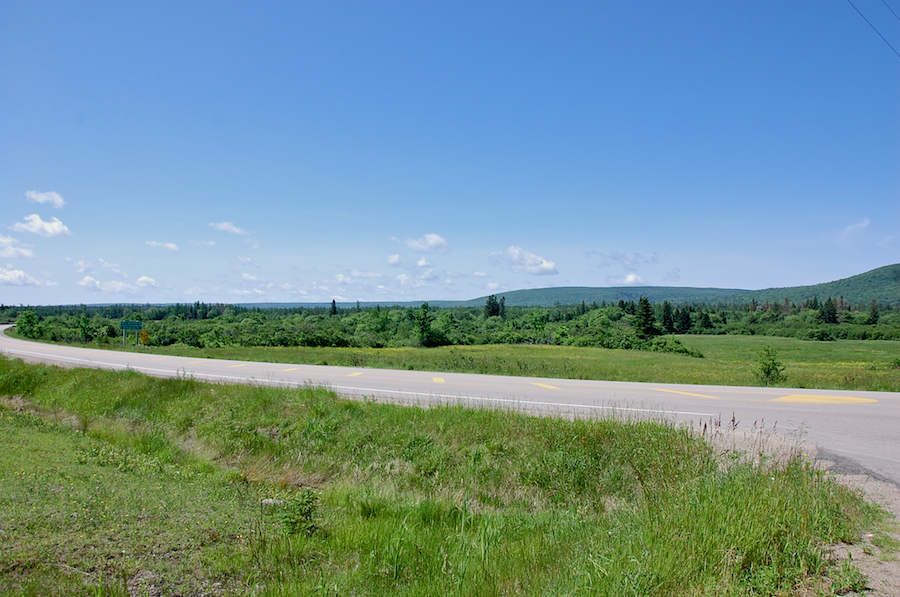 The photos on this page are a connected panorama taken at Exit 2 on the Trans-Canada Highway (Highway 105) in Kingsville. Photo #1 looks to the left towards the southwestern edge of the interior plateau (which, so far as I am aware, has no name), providing much the same scope as the last photo on the previous page.
[continued below]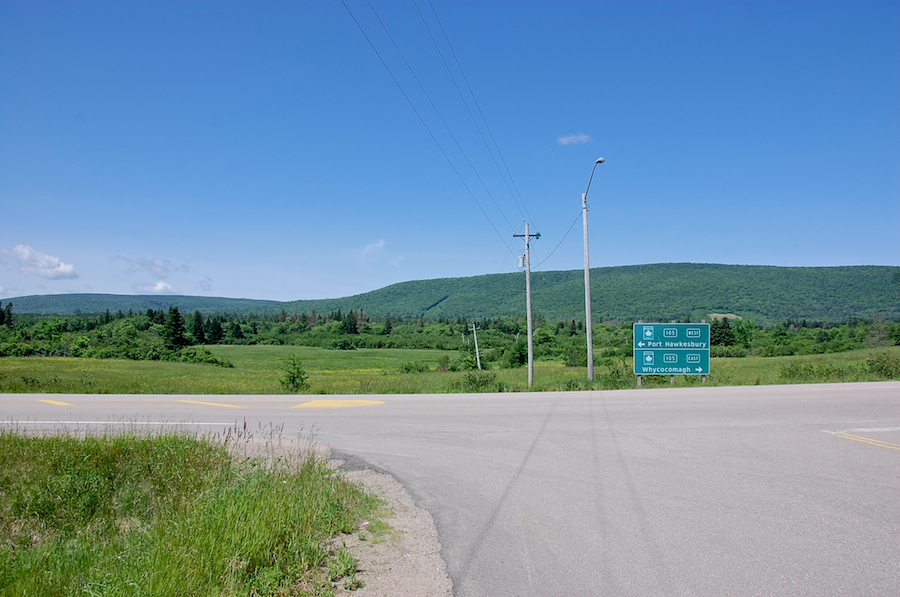 Photo #2, which overlaps on its left with photo #1, shows McIntyres Mountain and the adjacent part of the Big Ridge; compression removed the communications tower on the ridge about a sixth of the way in from the right edge of the photo, but it is there in the original, although it doesn't appear as tall from this perspective as on Kings Road, but that is because the mountain itself is hiding much of its lower portion. I am not sure of the cause of the slash in the mountainside seen in the centre of the photo; it is likely a brook bed, as the topographical map shows a brook there that flows into River Inhabitants at the base of the mountain.
Photo #3, which again overlaps on its left with photo #2, shows more of McIntyres Mountain and the adjacent part of the Big Ridge as its continues towards the north. Two brooks flow down into River Inhabitants in the terrain folds seen at the centre and right of centre in this photo; River Inhabitants itself also starts on the mountainside, but on the far side of the rightmost prominence seen in this view.
If this view were from a somewhat higher elevation, providing a better view of the area to the south and diminishing the dominating presence of signs and utility poles, it would be exactly what I am looking for, but the terrain at the left conceals rather more than is desirable. Still, this is a very pretty spot, especially on a day as gorgeous as this one was.