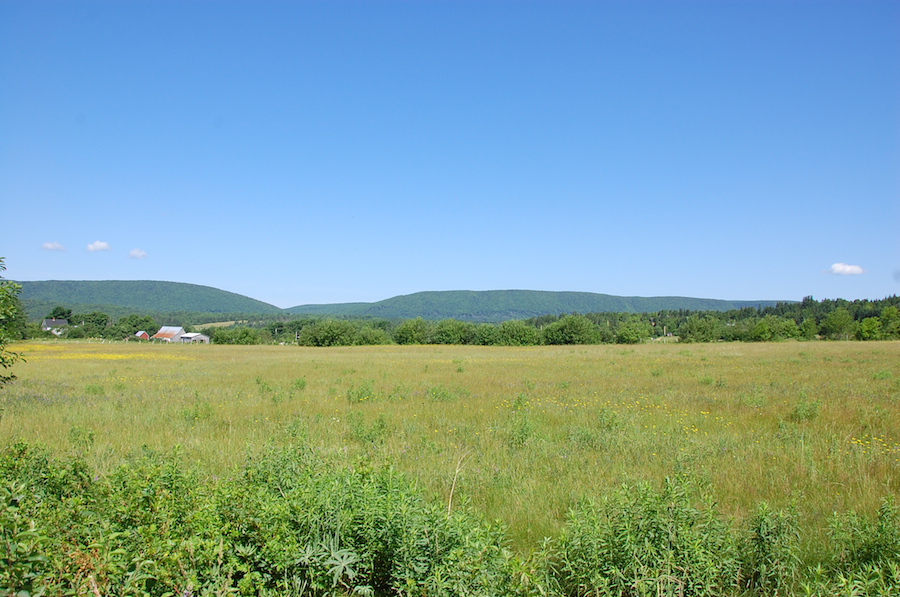 When I got back to the car from the Lewis Mountain hike, I drove to Margaree Forks, where I was to spend the night; I took the Yankee Line Road along the Middle River and thereby avoided the trek over Hunters Mountain. The Highlands are stunning when viewed from both the Yankee Line Road and the Cabot Trail and it was a lovely drive, though with enough clouds that I didn't stop for photos. The next morning I awoke to a beautiful, cloudless day with no haze, a rare gift of the weather gods. After breakfast at the Dancing Goat, I headed out the Margaree Valley and up to the Cape Breton Highlands Plateau via Fielding Road, a 14.5 km (9 mi) gravel road that connects Margaree Valley to Highlands Road on the plateau.
Photo #1 looks to the northwest from Fielding Road a short ways from the East Big Intervale Road towards the Cape Breton Highlands on the far side of the Margaree Valley. The Marsh Brook Road crosses the lower right part of the highland at the left of the photo. The long ridge at the right of the cleft runs along the Aspy Fault towards (and beyond) Portree; Timmons Road crosses from Marsh Brook below this ridge to come out on the West Big Intervale Road southwest of Portree. The highland beyond the cleft is in the back country above the Gallant River, between Belle-Côte to the northwest and East Margaree to the east. A lovely view, well worth stopping for and enjoying!
Photo #2 is a telephoto view of the left portion of photo #1. The path Marsh Brook Road takes through the trees on the lower part of the slope can be seen here in the right half of the photo. In the fall, this hillside, which has few evergreens, is usually a blaze of colour.
[continued below]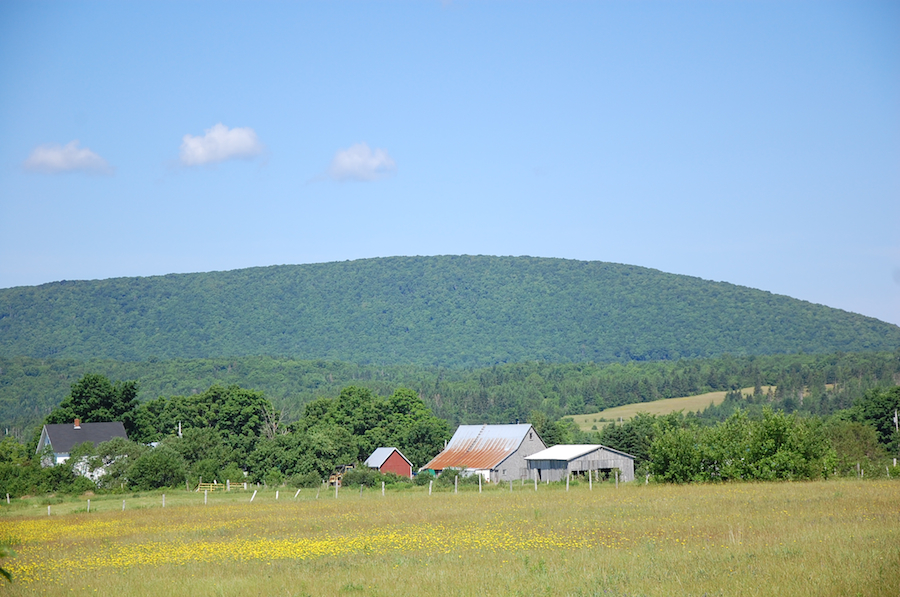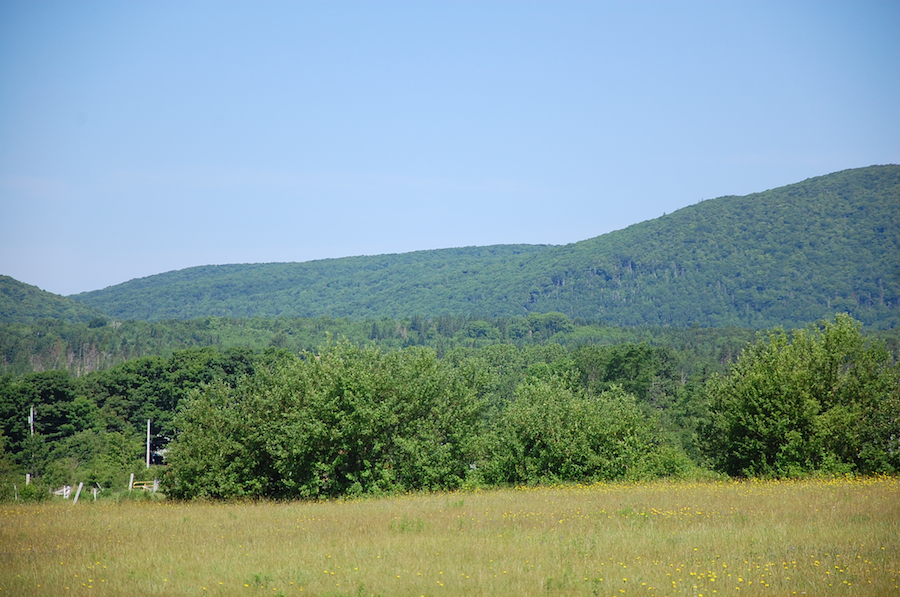 Photo #3 is another telephoto view, this time of the middle portion of photo #1. A small piece of the Marsh Brook Road can be seen as it curves around the slope at the far left. So far as I am aware, neither roads nor brooks account for the lines through the trees in the slope at the right; numerous dead spruce on the slope in the middle right, however, have made significant breaks in the canopy there.
Photo #4 looks along Fielding Road at the highland it will soon be climbing up to reach the Cape Breton Highlands Plateau. Unfortunately, the ascension offers only one view of the area and that is on private land—from the road one has only a hint of the marvellous view the owners must have from there.