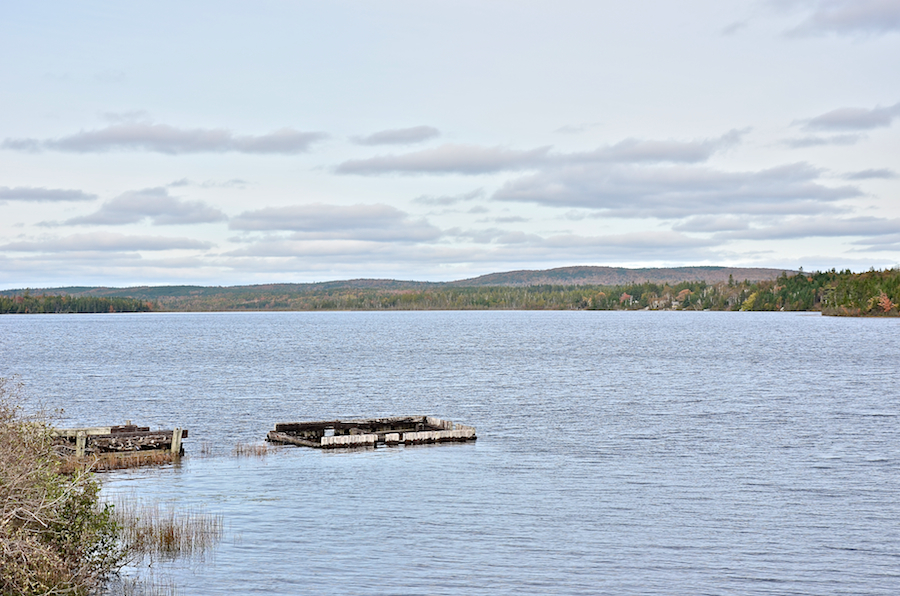 From Grand Mira South, I continued on the Grand Mira South Road to its end at Victoria Bridge, making a 90° right turn at its junction with the Grand Mira–Gabarus Road (which looks more like the continuation of the Grand Mira South Road than its actual continuation to Victoria Bridge). The views on this page were taken from the end of the road by the bridge, seen here. South of the bridge, the river is relatively narrow; north of the bridge, it opens out into a wide expanse.
Photo #1 looks somewhat north of northeast across the Mira River in a fairly wide-angle view; Gillis Mountain, to the east of Grand Mira South, fills the right half of the photo in the far distance. Although bits and pieces of fall colours can be distinguished in the trees, the east shore of the river seems considerably less colourful than the west side seen from Grand Mira South.
Photo #2 is a close-up view of Gillis Mountain, whose hillsides appear here to have a considerable stock of hardwoods that failed to stand out very much in photo #1. Close by the summer homes at the right of the photo, a few hardwoods can be made out, but they seem to be exceptional along the river banks here.
[continued below]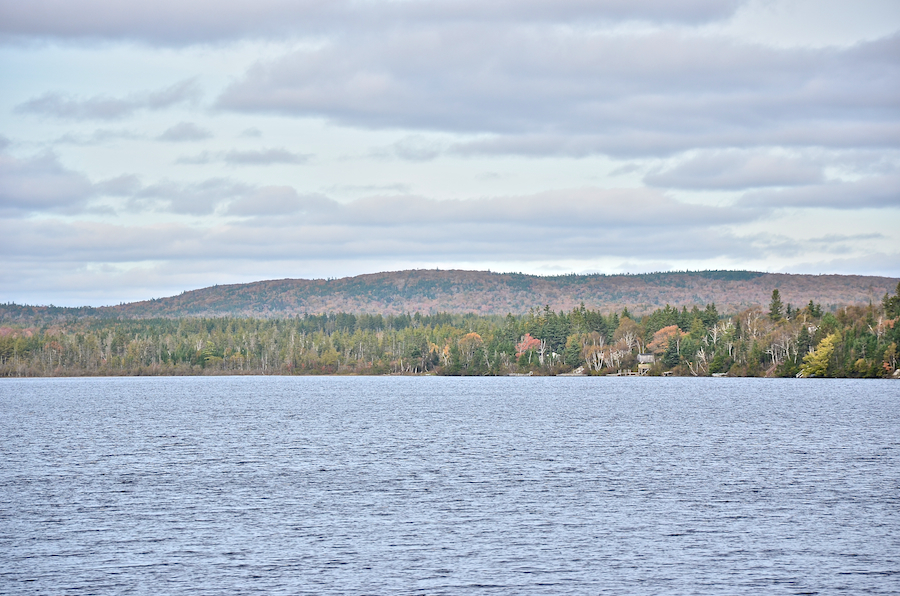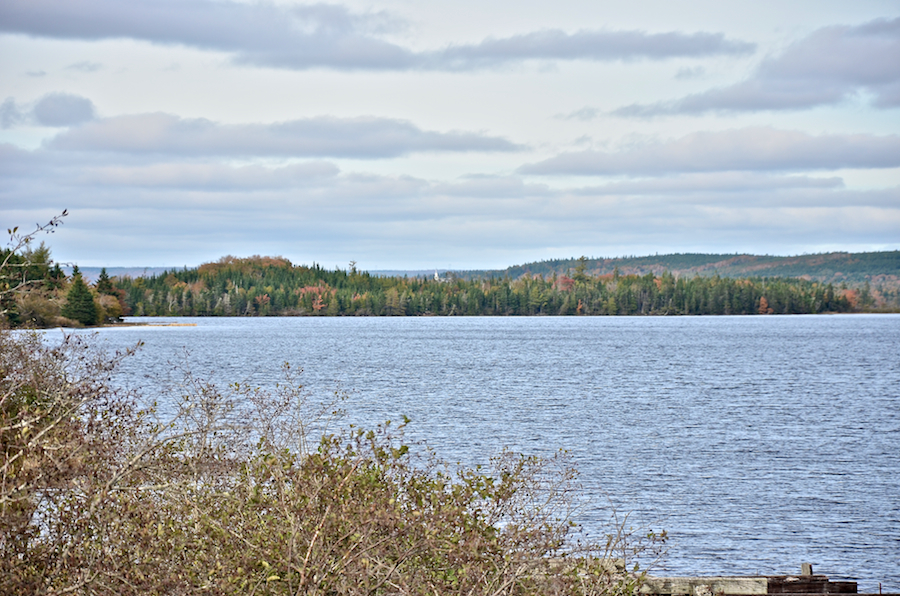 Photo #3 looks closer to due north down the river, with the St Margaret of Scotland church in Grand Mira South in the centre of the photo. The river's flow is through a narrow channel at the far left of the photo, caused by two peninsulas jutting out into the river on its east side, and then around both sides of Archie Gillis Island; in this view, it looks as if the peninsula across the middle is the end of the river, but that is not the case. While the evergreens vastly outnumber of the hardwoods, more colours are to be seen near the river and on the hill at the far right than in the two previous views.
Photo #4 looks south along the river towards Upper Grand Mira; except for the local, small, and very pretty stand of trees at the left of the photo, nearly ablaze with colours, the great majority of the remainder of the trees are evergreens and the few exceptions are not very colourful. This part of the Mira River is called Walkers Lake on the topographical map, but it is actually just the flow of the Mira River, though fairly close to its source further south in Upper Grand Mira.