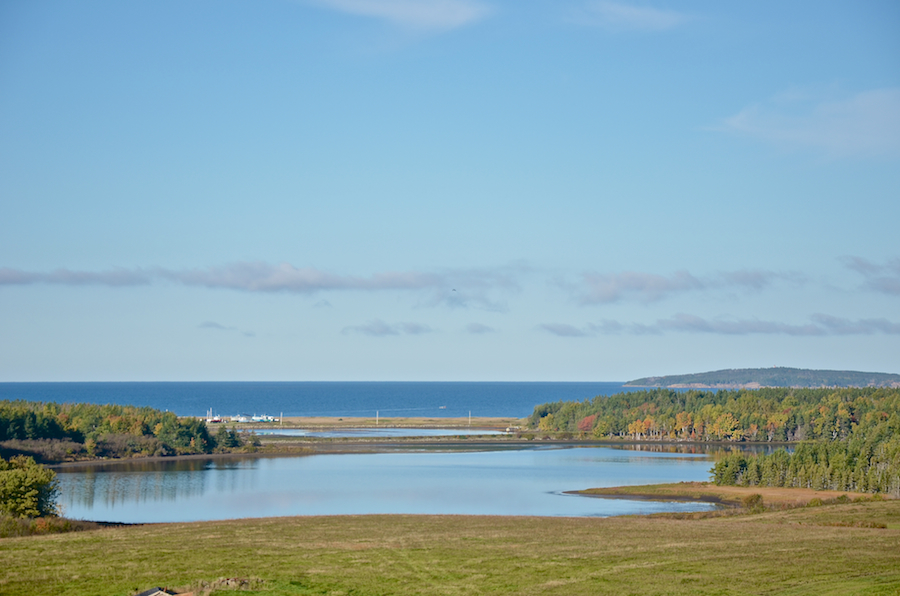 My last day in Cape Breton had the finest possible weather for photography; in order to meet commitments on the week-end, I had to leave Cape Breton this day, but I delayed by departure by as long as I could to take as full advantage as possible of this marvellous day. After breakfast in Harbourview, I drove south on the Cèilidh Trail (Highway 19) and took a brief detour down Colin L Drive (apparently a reverse S curve formerly part of Highway 19 that has been made into a side road following the straightening of the highway). The photos on this page were taken from near its southern end.
Photo #1 looks due west towards Little Judique Harbour across Livingstones Pond, containing the outflow of Captains Brook, which enters at the far right. The harbour itself is hidden by the trees at the far left of the photo; the boats one sees in the middle left of the photo are on blocks, stored for the winter. In the middle ground is the causeway across the pond on which the railroad used to travel and which is now part of the Railway Trail; the Shore Road, where the utility poles are, is on the far side of the pond. A bridge, also hidden by the trees, allows the waters of Livingstones Pond to flow under the causeway and another bridge on Shore Road, also hidden, allows it to flow through Little Judique Harbour and out into St Georges Bay. Henry Island sits offshore at the right of the photo, with its lighthouse at the island's summit clearly visible in the original, but barely a dot in this compressed version. Most of the trees seen here are evergreens, but the few that are not are showing signs of fall colours, though few are at their peak.
Photo #2 shows most of Henry Island in the background; here, the lighthouse stands out somewhat better in the compressed version. Captains Brook lies hidden behind the trees in the foreground. A bit of the Railway Trail can be seen at the far left of the photo.
[continued below]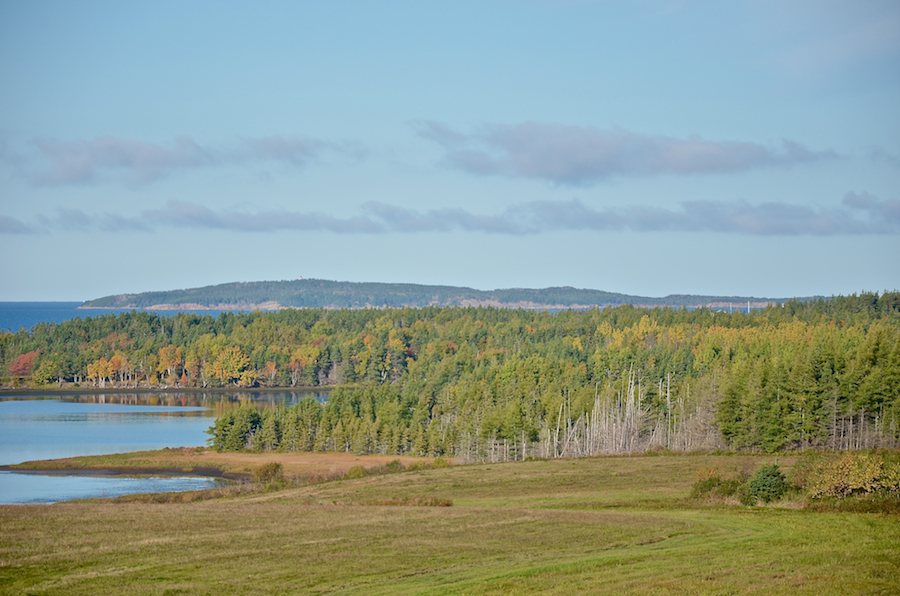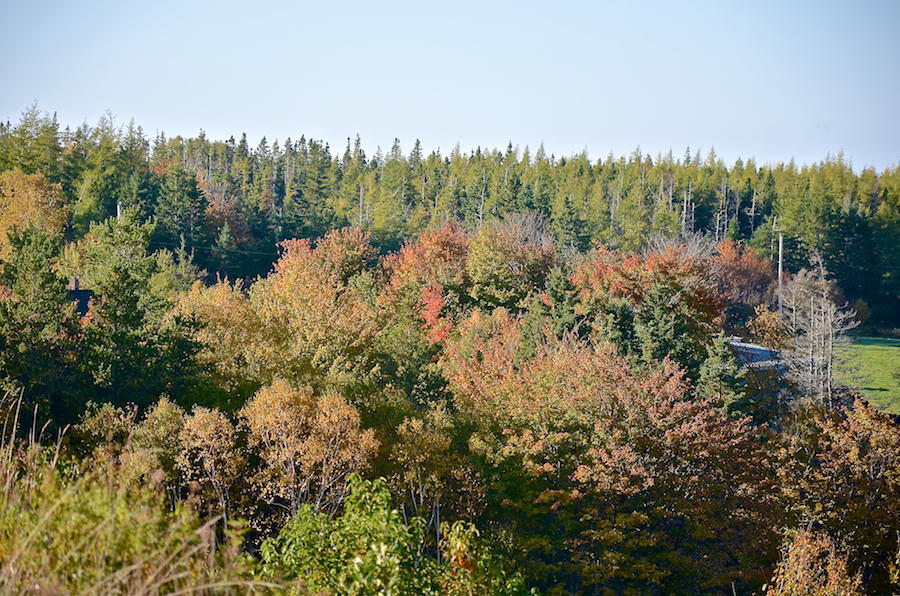 Photo #3 is a telephoto view of some trees on a hillside south of Joe Effie Road, which is about 100 metres/yards south of the southern end of the Colin L Drive. The hardwoods do show some reds, but many of their leaves remain green; these trees will not peak for quite some time yet.