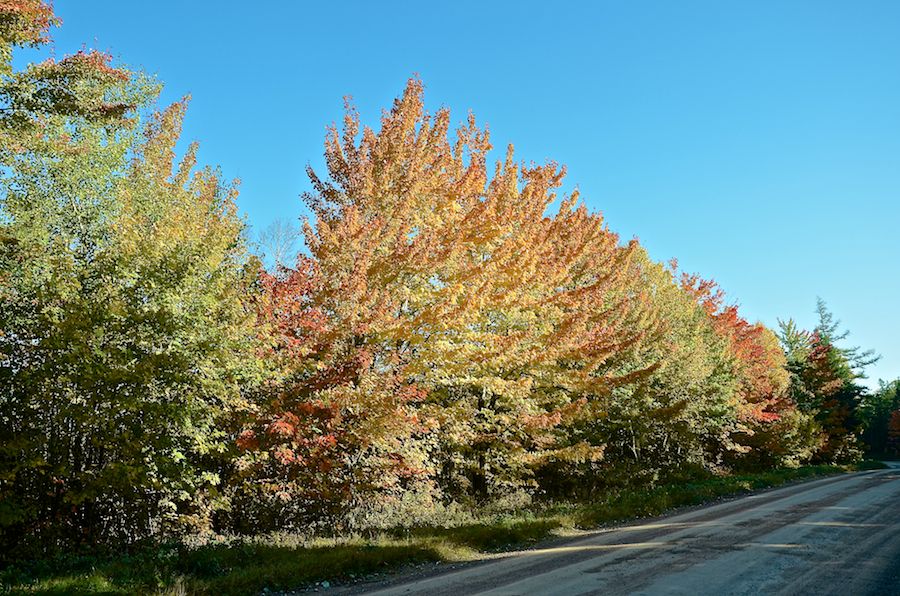 From the Colin L Drive, I took the Joe Effie Road to the Shore Road to the Maryville Station Road to the Beaton Road, not finding any particularly compelling views in the morning light, until I passed Dunmore Road, where I came upon the stand of trees seen in photo #1, sporting some bright reds along with a rainbow of other colours.
[continued below]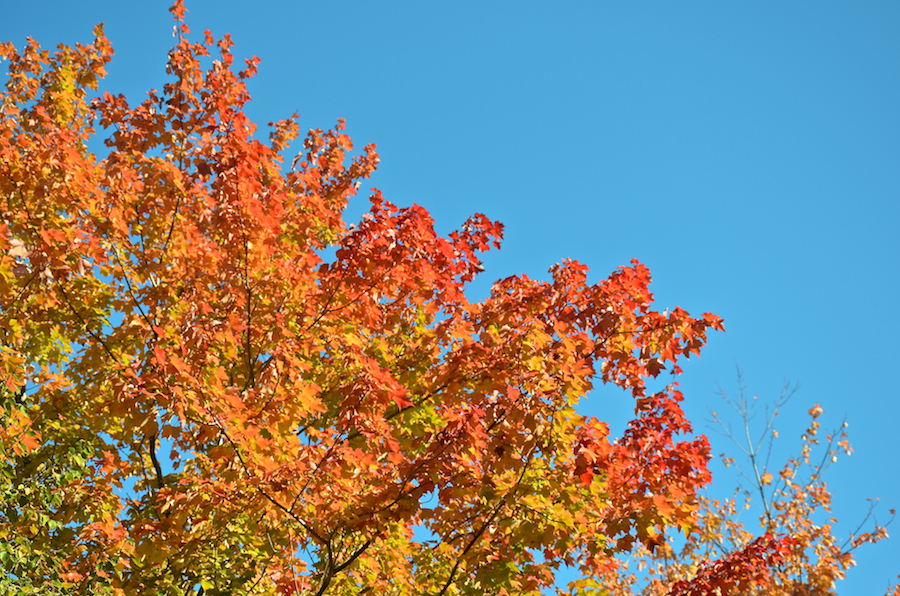 Photo #2, taken after a short walk north along the road, is a detail of the top of the tree seen at the right of photo #1. The reds, intermixed with golds and some greens, are simply gorgeous to behold against the backdrop of pure blue sky. Definitely my kind of tree!
Photo #3 is a detail of a red branch on the same tree as seen in photo #2. Judging from the leaves that are in between red and green, it looks as if the green leaves seen here will also eventually turn the same lovely bright red colour as those already changed. Clearly, then, not a tree at its peak of colour.
[continued below]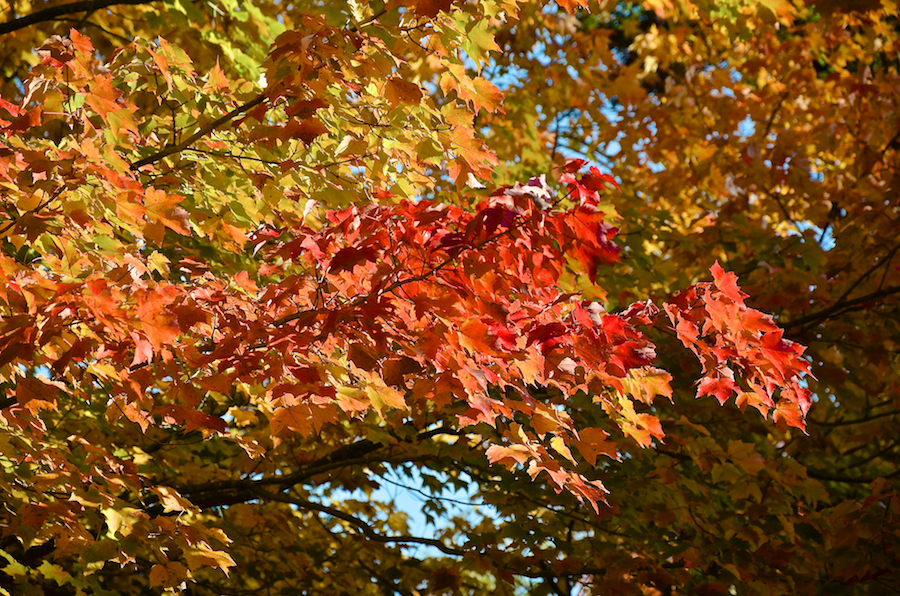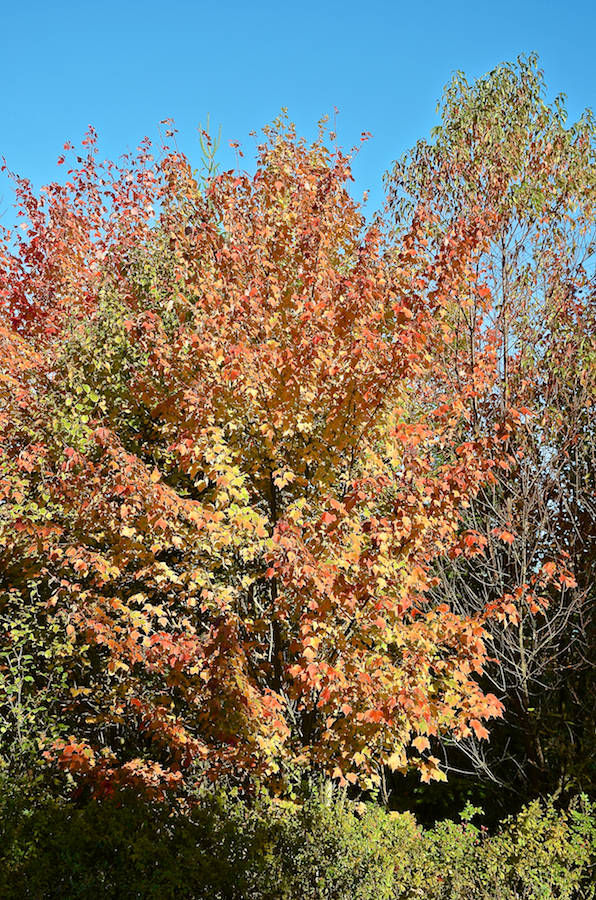 Photo #4 shows another tree in the stand seen in photo #1 boasting just about every hue in the rainbow, at least if one includes the sky above. Again, I rather suspect that it will be a much brighter red in a few days, as the laggard leaves catch up with the bright red ones already on display.