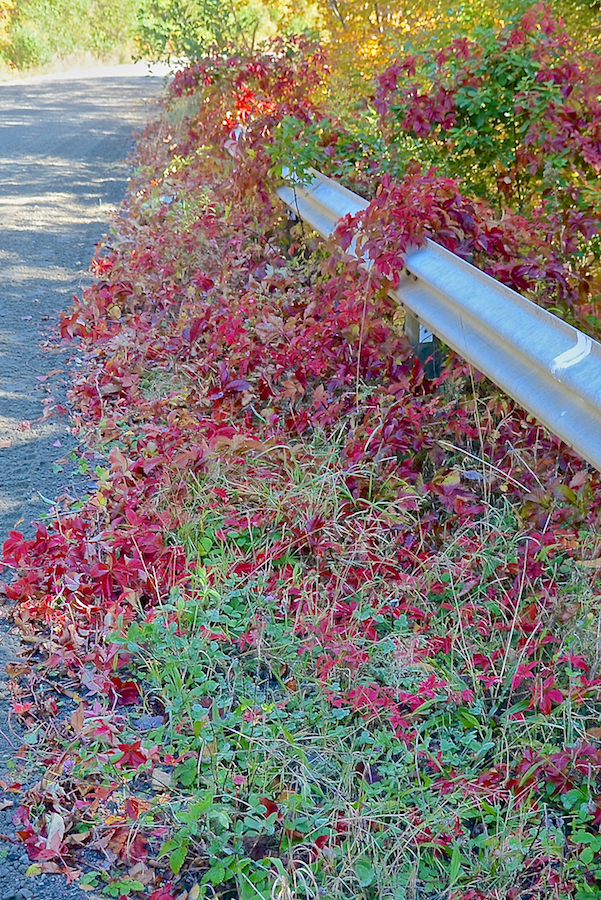 The Fall Colours essay for 2009 showed two photos of the Virginia creeper, also known as woodbine (Parthenocissus quinquefolia), seen here and here. When I stopped by this summer to see how the plant was doing, I promised it a place in the fall essay if it was as beautiful this year as it was then, and it certainly was. The photos on this page were taken at noon; those in 2009 were taken at 12h45 and they mostly didn't have direct sunlight either, so it appears I was about a couple of hours too early to see it in its full glory in direct sunlight, but the photos I did get in the shade display its beauty nevertheless.
Photo #1 looks along the road and shows nearly all of the plant, which has grown over the guardrail and up into the trees on its other side. Pretty much every shade of deep red is visible on this plant in the shade.
Photo #2 looks directly at the guardrail from out in the road and shows that many of the leaves have only recently changed, as they still have noticeable amounts of chlorophyll in their leaves.
[continued below]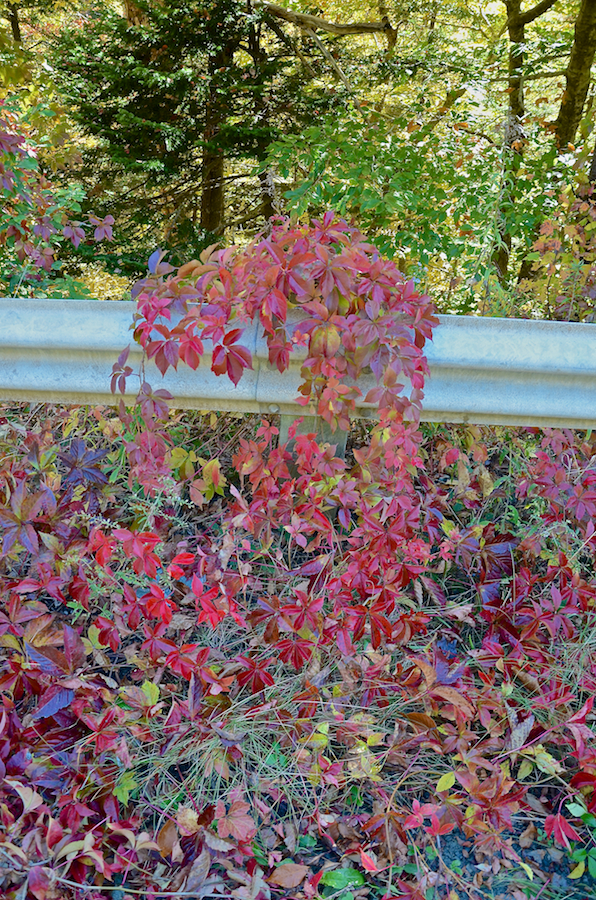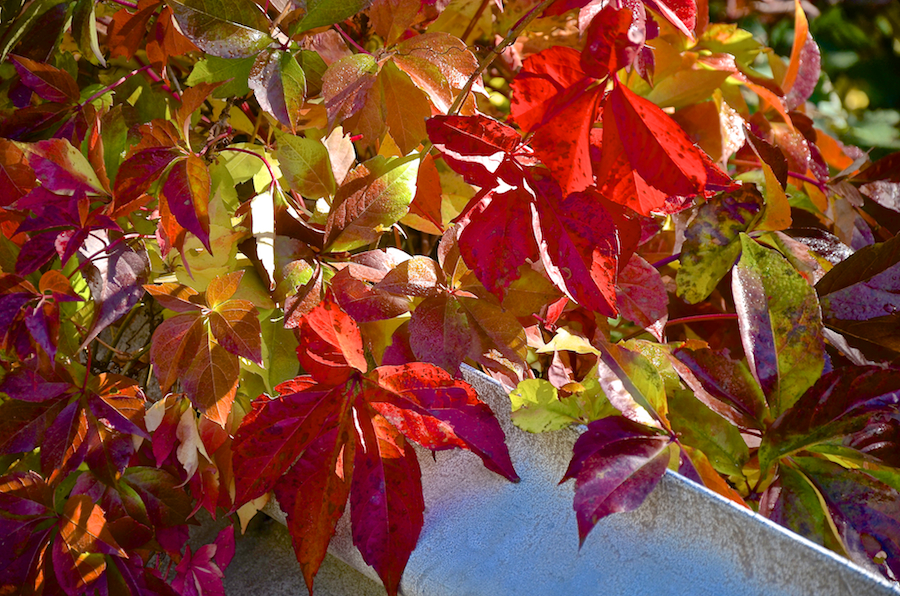 A bit left of centre near the top of photo #1, a shaft of light has made its way through the canopy of leaves along the road to light up the leaves; photo #3 is a close-up view of the leaves in the direct sunlight. Here, the changing leaves are caught in the act, so to speak. Just imagine how beautiful this whole plant would be were the sun to light up all of its leaves as it does these!
[continued below]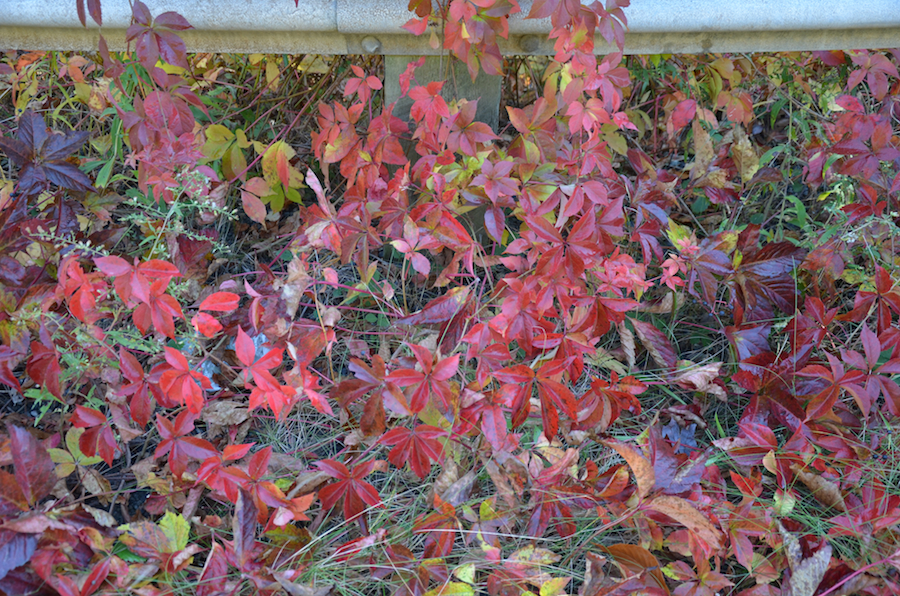 Photo #4 is another head-on view, this time of the leaves below the guardrail along the road. Even though no direct sunlight is reaching them, they shine brightly, proud to do their part in adding to the beautiful fall colours.
Photo #5 is a close-up view of the leaves seen in photo #4; what glorious colours, from reds to magentas to dark purples! Lovely plant, I hope you survive for many years to come, adding your beauty to this beautiful road every fall.