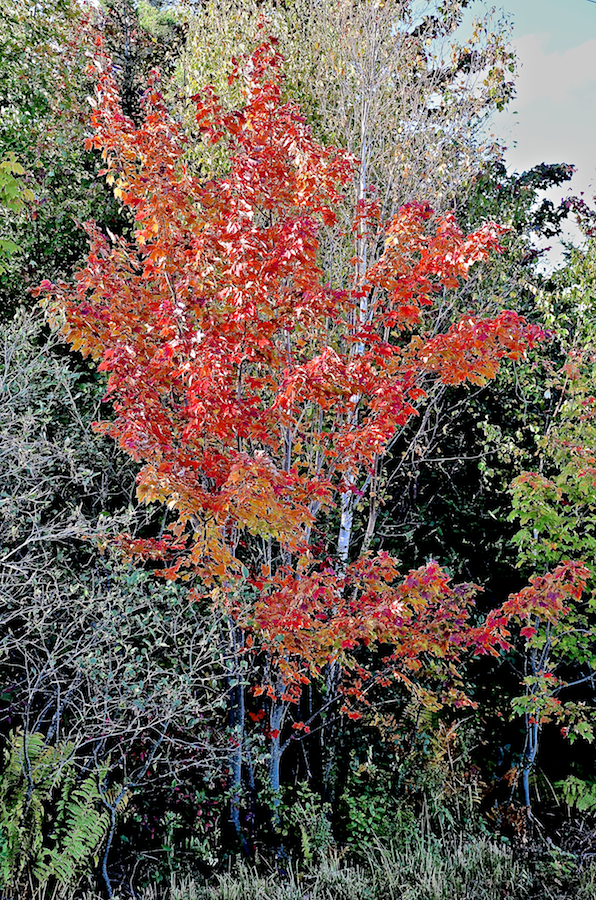 This final page of the essay is given over to a collection of red trees and red leaves; while a fair number of them have been seen at scattered points throughout this essay, these are additional ones which didn't fit.
Photo #1 was taken at Cassells Cove on the Orangedale–Iona Road during one of the moments when the sun was out enough to bring out the beautiful colours in the leaves.
Photo #2 was taken earlier the same day along the Glencoe Road not far from Long Johns Bridge in Upper Southwest Mabou. Stunning colours!
[continued below]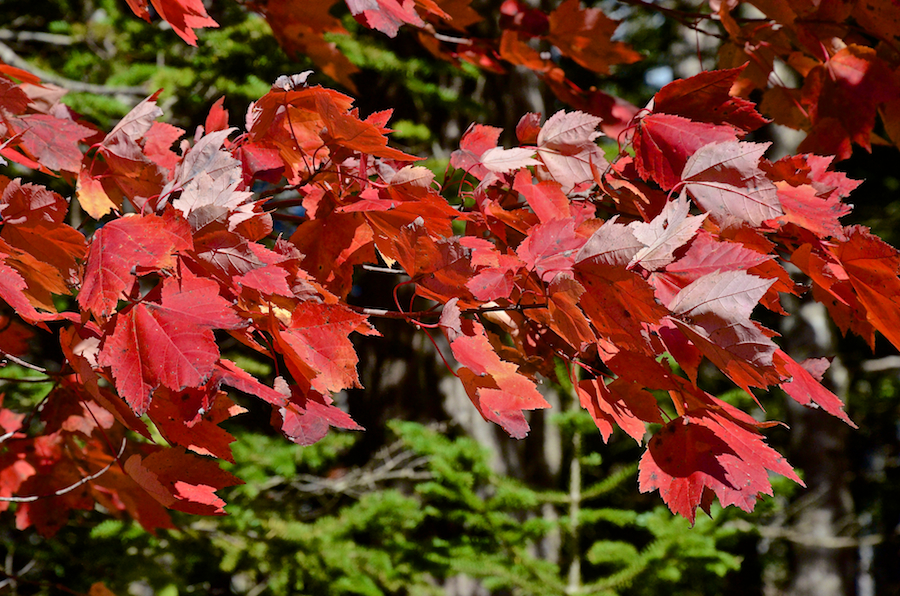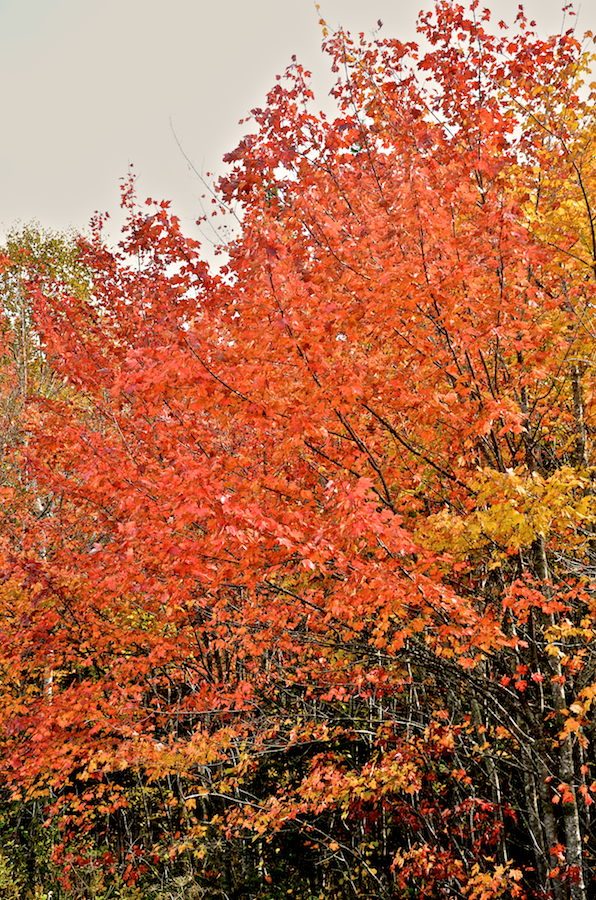 Only a few leaves of the maple in photo #3 were lit by the sun when this photo was taken, but the tree is aglow with colour all the same. A significant amount of gold is in the adjacent trees; perhaps that accounts for some of the richness in the reds.
Photo #4 is another brilliant red tree, this time getting a goodly amount of sun, also backed by gold; it was taken on my last day in Cape Breton on my long valedictory drive.
[continued below]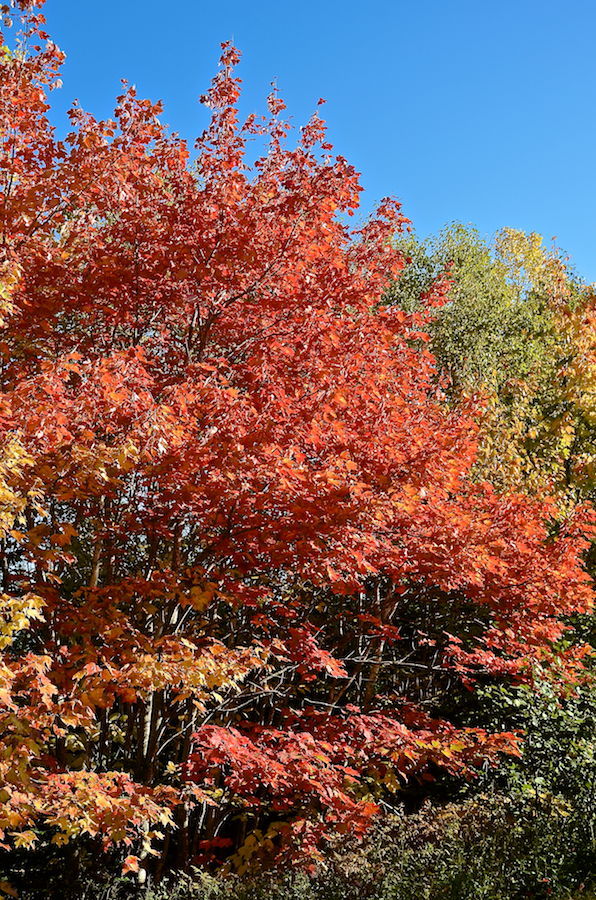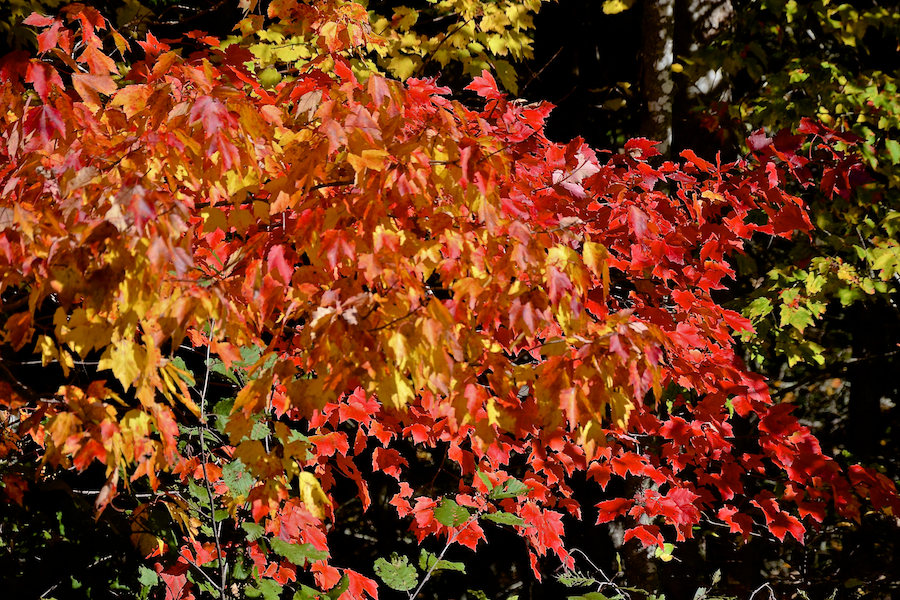 Photo #5 was taken as I left the South Side Roseburn Road on my way to Whycocomagh; the light here was both direct and filtered, but I very much like the result, again a mixture of red and gold leaves together on a branch of a tree whose leaves were nearly all yellow and gold.
With these final photos, this essay has reached its end. I thank you for your patience in reading this far and I hope you have enjoyed the photos I have selected for it.