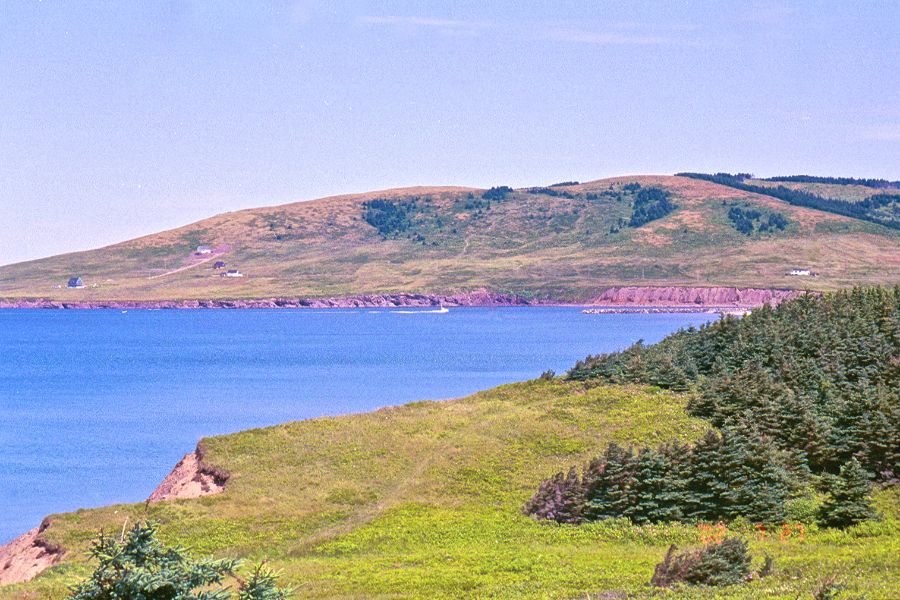 Green Point is out of view to the left of this photo, but not by much. Mabou Harbour Mountain rises from Green Point and spreads across the background of the photo. A boat is entering the Mabou River below it and to the left of the breakwater.
The Western Coastal Trail can be seen in the grass in the foreground; it follows the cliffs above the beach, passing through white spruce groves and past wild rose bushes, leading to the well-named Cnoc na Smuain (Meditation Hill), below which picnic tables and benches allow one to sit and enjoy the beauty of the scene.
2002 was an especially dry year and the grass was considerably browner than it usually is at this time of year. Most of the times I have seen it, Green Point is clothed in a variety of shades of green.