Photo #1 shows the view out towards Cape St Lawrence at the edge of the coastal plain from the south side of the Fox Den as close to the gorge as I deemed it reasonable to get. The beautiful reddish-hued rocks in the foreground are on the north side of the gorge and, thanks to the telephoto setting, look far closer than they were to me. Views like this are one of the reasons for detouring out to the edge of the coast at the Fox Den.
Photo #2, another telephoto view, looks a bit to the right and shows the rocks on the north side of the gorge. The huge grey boulder right of centre and the trees are on the south side of the gorge. This view makes it clear that the north side is considerably higher than the south, since the cliff face completely blocks the view to the north.
[continued below]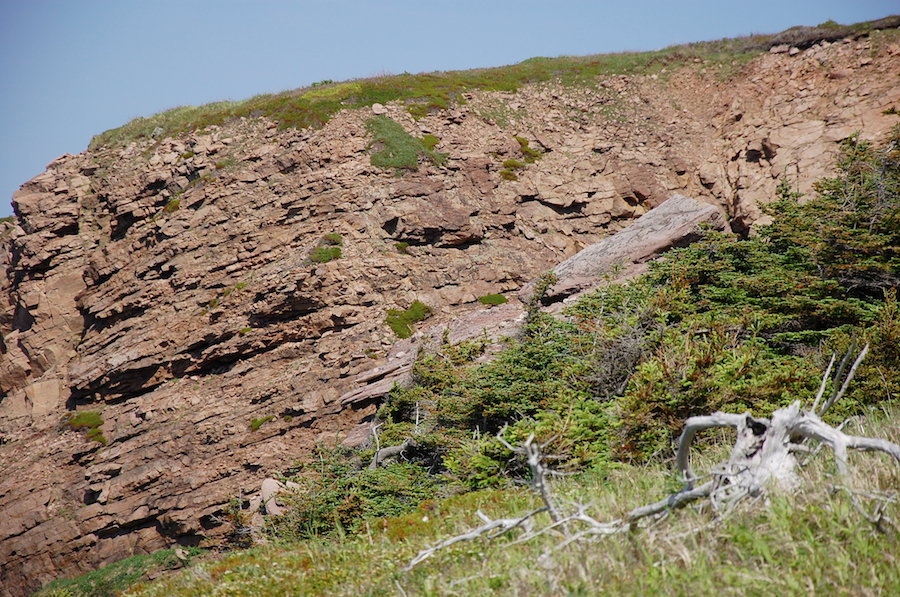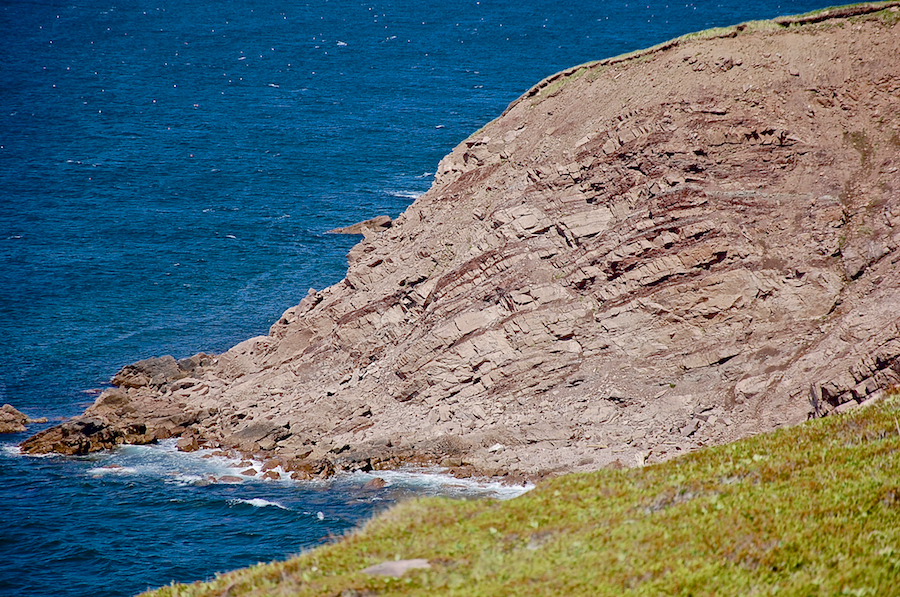 Photo #3 is a telephoto view of the northern side of the Fox Den as it descends to the water level. From this photo, it looks as if there is considerably more dirt on top of the solid rock base than has been seen elsewhere, though the dark layer of soil growing grass is as thin here as elsewhere in this area. In the waters offshore, you will notice many coloured floats marking the locations of lobster pots (this photo was taken a couple of weeks before the end of the lobster season); the differing colours and markings identify the fisherman who owns the pot.