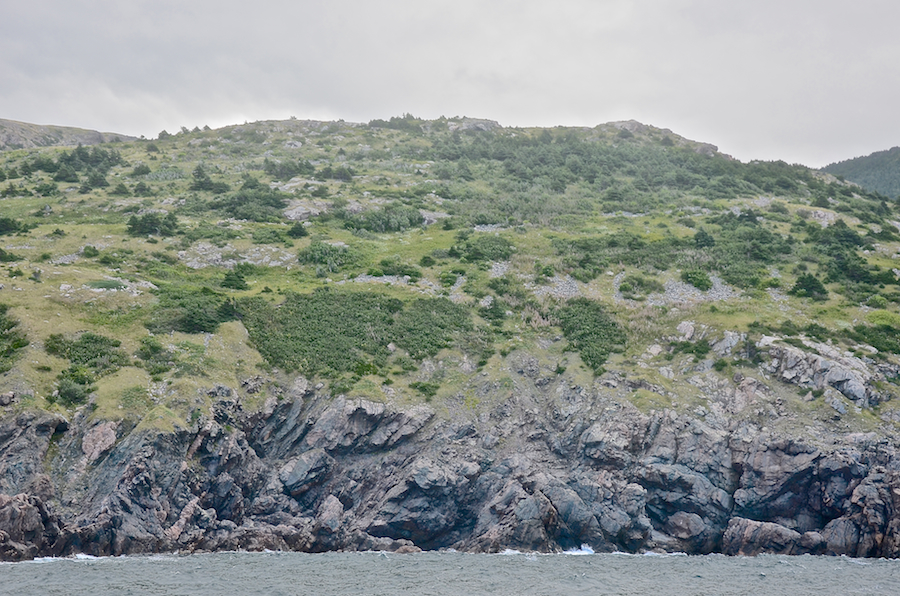 Photo #1, a wide-angled view from just off shore, shows the summit "Delaneys Hill" from just south of Delaneys Point, some of whose rocks can be seen at the far left of this photo. At the centre and right of the photo are two rocky outcroppings separated by a grassy ridge. Most of the trees here are stunted: under magnification, they do not appear to be much more than a metre or two (three to six feet) in height and much of the vegetation is just evergreen brush. As can be seen, this is very rocky/stony terrain, very reminiscent of Tittle Point.
Photo #2 is a telephoto view showing in detail the rocky outcroppings at the summit of "Delaneys Hill". The nature of the vegetation is much clearer in this view. Imagine standing on this summit: what an incredible view there would be from up there!
[continued below]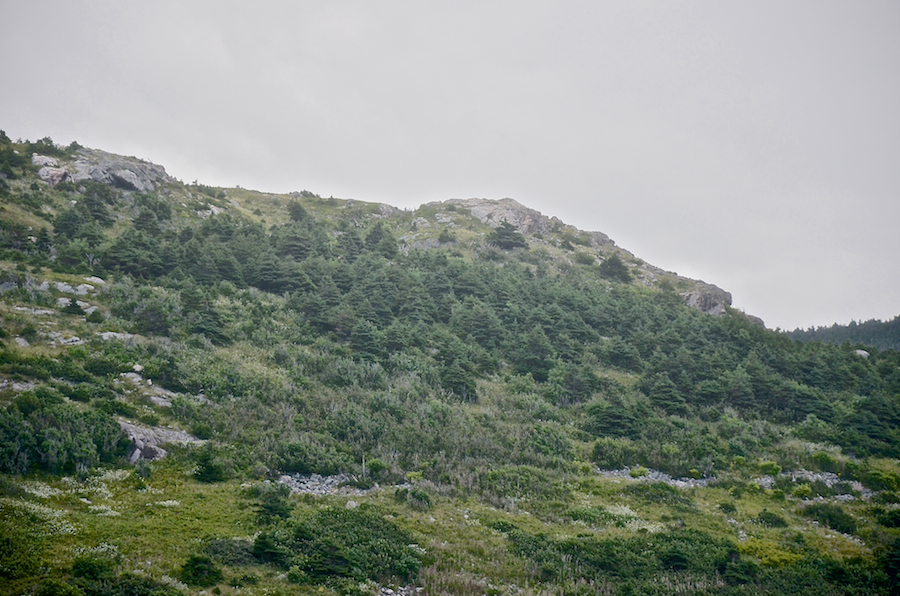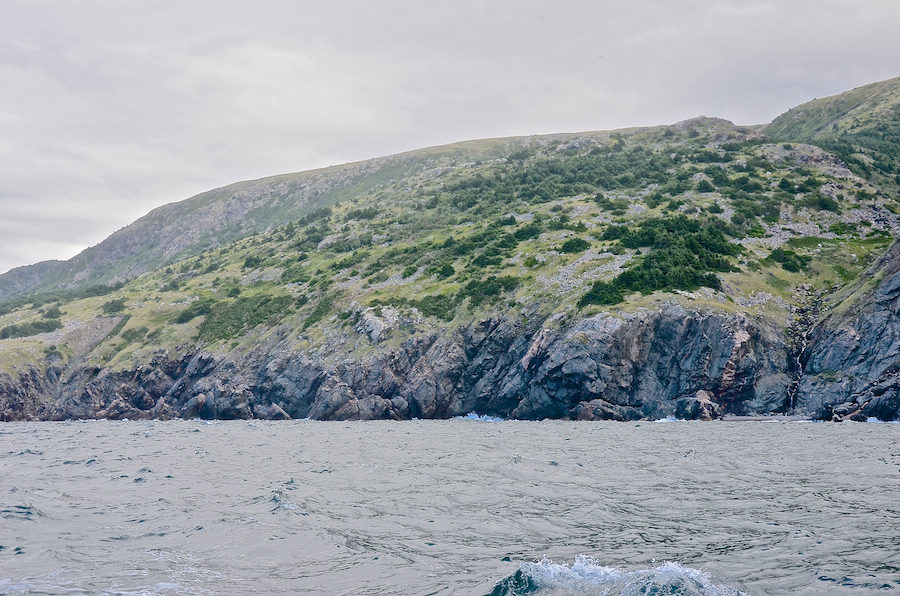 Photo #3 is a wide-angled view showing much of "Delaneys Hill", whose southern end is defined by an unnamed brook not shown on the topographical map that rises on the ridge of "Delaneys Mountain" in the gap at the right of the photo. I will have more to say about it on the next page. From this angle, the rocky outcroppings seen in photos #1 and #2 are hard to make out against the backdrop of "Delaneys Mountain" in the distance, but they are there if you look hard.
Photo #4 is a close-up of the rocks at the shore below "Delaneys Hill" near its southern end. Even in the dull light, the reds and greys can be seen very clearly alternating; at this point, the reddish-hued rock appears to have pushed its way out into the greyis rock; notice the irregular thin strips of red in the rock below and to the the right of the big reddish patch in the centre. The rocks at the left are at a roughly 60° tilt to the right; those at the right show varying degrees of tilt to the left, with some at 30° and some at 45°.