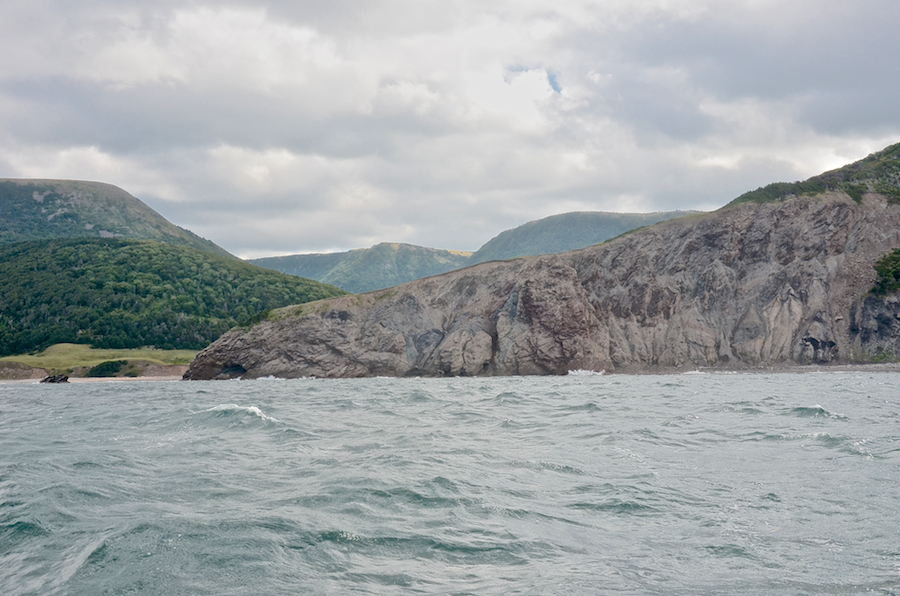 This page explores the inland views of the Blair River Valley I captured from the waters off Polletts Cove. This is certainly not the best vantage point possible for seeing into the valley, but it will perhaps nevertheless prove an illuminating perspective. Unfortunately, haze and clouds are present in these photos, but they are the best I have and so will have to suffice.
Photo #1 is a wide-angled view taken from off shore just south of Polletts Cove, where one can see into the Blair River Valley. At the far left of the photo is Polletts Cove Mountain rising above "South Foothill"; the long cliff face spanning much of the photo in the foreground is the side of the southern coastal plain as it ascends up out of Polletts Cove. But the feature of interest here are the mountains in the distance across the middle portion of the photo, which lie on the east side of the Blair River, which flows through the valley below.
[continued below]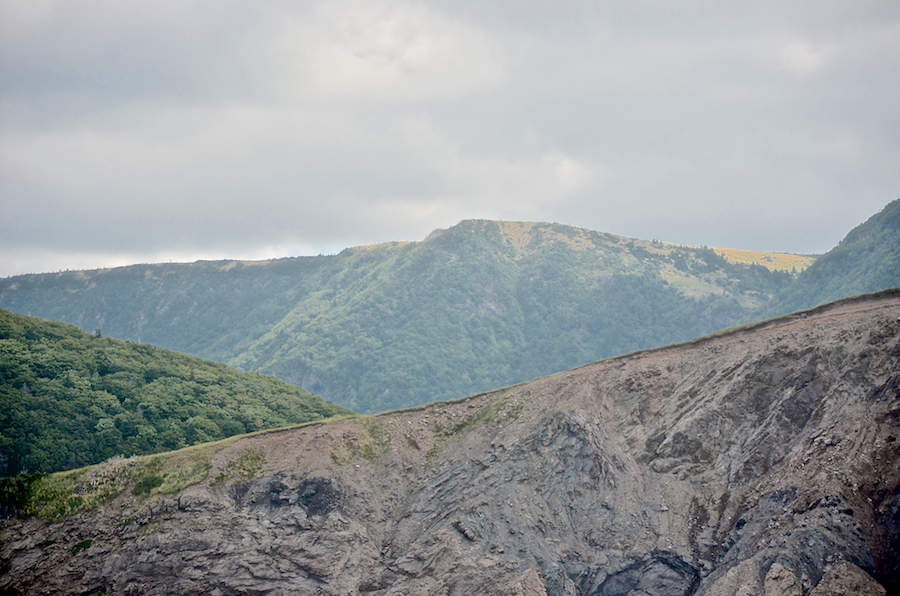 Photo #2 is a telephoto view of the ridge seen left of centre in photo #1. Under magnification, I see no rocky ridges, but there are open meadows (or at least treeless areas) and, right of centre, a gravel/dirt/rubble run-off slope of the kind seen on so many of these mountains. The areas to the right, which do not descend as steeply, are grass-covered wherever trees have not taken hold.
Photo #3, a moderately wide-angled view taken from further to the north, overlaps partially with photo #2 (notice the left edge of the mountain above the Blair River which appears at the far right of photo #2). It shows the mountain as it approaches Polletts Cove. Under magnification, the summit appears to be mostly treeless, covered with connected grassy areas.
[continued below]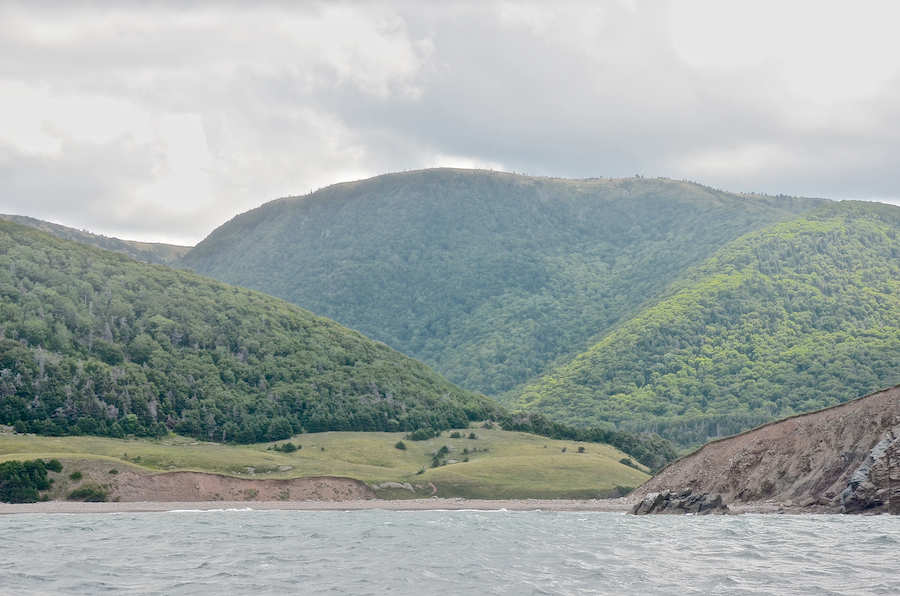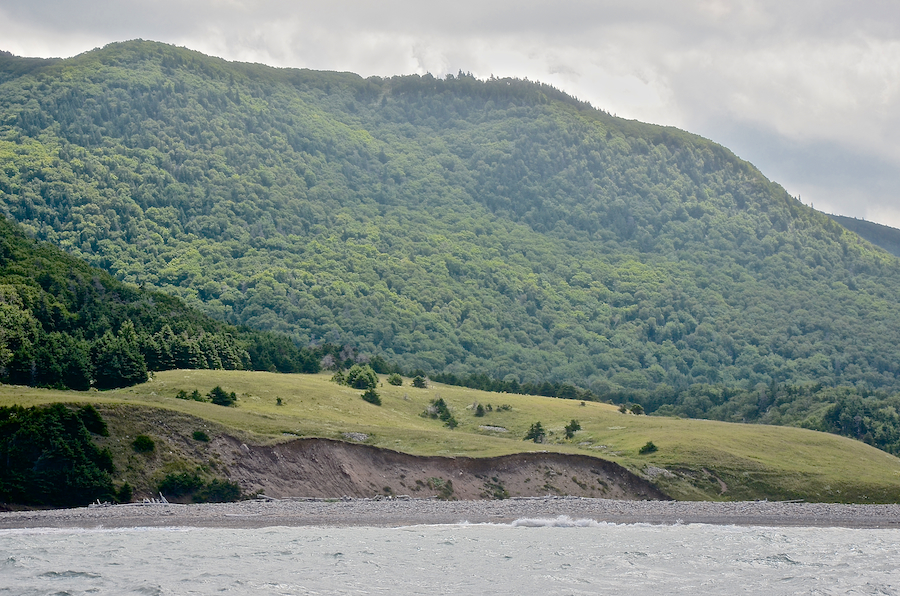 Photo #4, taken with a somewhat longer focal length and from yet further north, shows the continuation of the mountain above the Blair River towards the south; although the ridge in photo #4 does not overlap with that in photo #3, it doesn't lack much of doing so. The Blair River flows on the far side of the coastal plain seen here, below the mountain in the distance (as well, of course, it flows directly below the coastal plain on this side, as previously discussed).
Photo #5, taken with the same focal length and from essentially the same vantage point, shows the remainder of the mountain above the Blair River as it descends to the Polletts Cove River Valley; there is considerable overlap with photo #4.