When I reached the end of the St Ninian Road (its continuation changes name to the Hillsdale Road), I turned left onto the Rear Intervale Road (sometimes called the Judique Intervale Road) and stopped very shortly thereafter to admire the views of the Creignish Hills in the Hillsdale area; Gussieville and the area around Michaels Landing in Judique North, near where the Shore Road ends on the Cèilidh Trail (Highway 19), lie on the far side of these hills.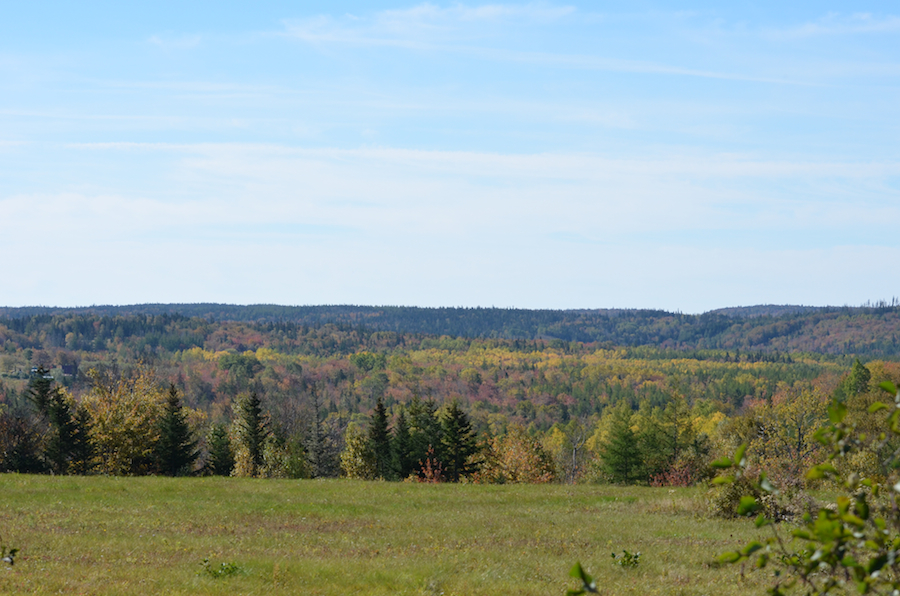 Photo #1 is the scene that I found there: not a tremendous amount of fall colour, but plenty of evidence that changes were underway. A portion of the Hillsdale Road can be seen as it climbs up into the hills right of centre in the photo, where it appears as a dark line against the trees.
In photo #2, Big Bertha brings the brighter colours right of the centre in photo #1 into sharper focus. Most of these are green/orange or green/yellow mixes, with the emphasis on the greens. A few red/green mixes can be seen on the far side of the brighter colours along the road ascending up the ridge in the centre and left of centre.
[continued below]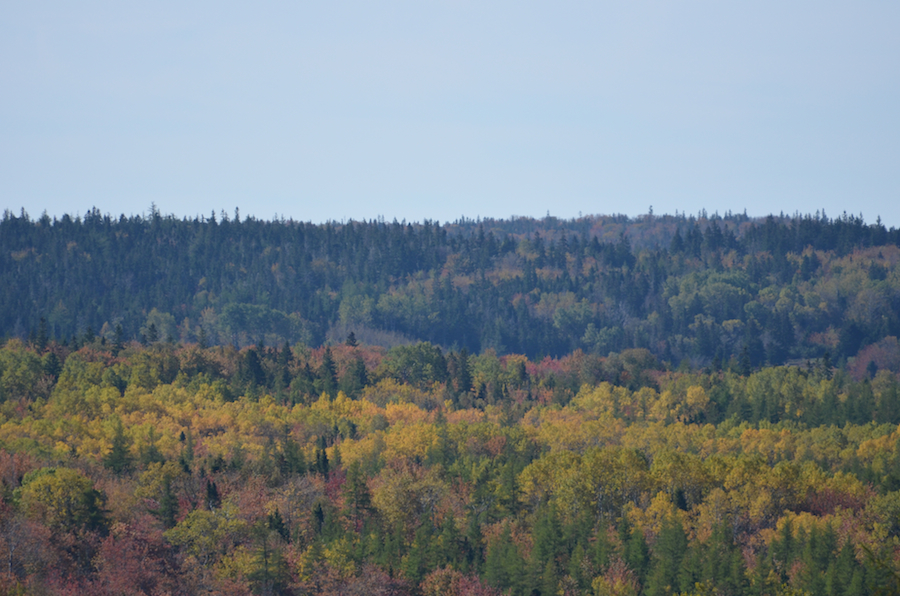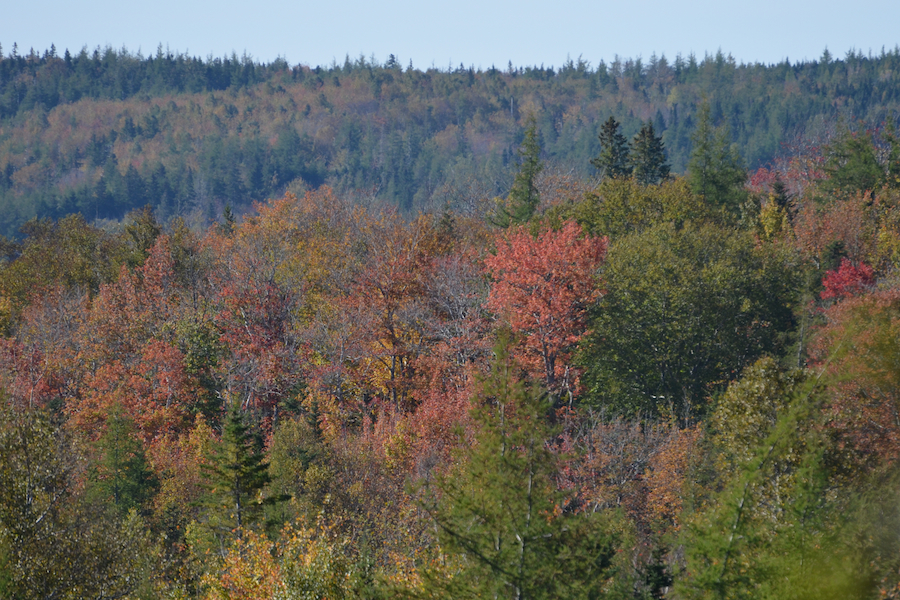 Photo #3 is a close-up of some of the reddish-hued trees seen in the centre left of photo #1, where it is revealed that some trees are definitely red-leafed, though green/orange mixes are to be seen as well as some unchanged trees.