From Hillsdale, I continued along the Rear Intervale Road to Upper Southwest Mabou, where I stopped for my first views this trip of the Southwest Mabou River at Long Johns Bridge. Like the Colindale guardrails, this spot is one of my favourite places—I make every excuse I can to pass by there to admire the lovely scenery from the bridge.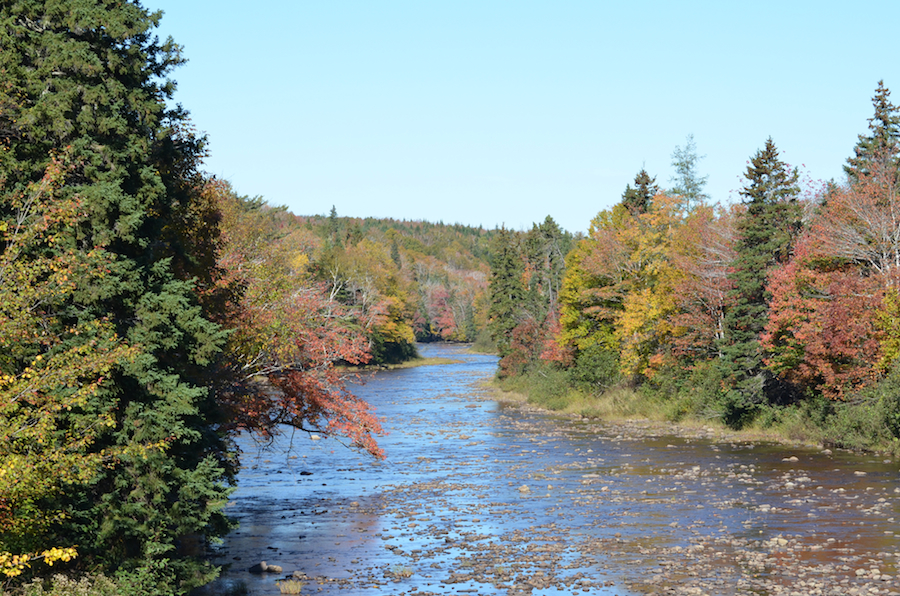 Photo #1 looks downstream in a relatively wide-angled view. The river, which had been even lower than it is in this photo during the summer, looks as though it wouldn't be too hard to cross in woods boots (though I've never tried it). The colours are further along than they were on my first view from the bridge last year, but lack the brilliance of those on my last view last year, which were still not yet at their peak.
Photo #2 is a telephoto view of the distant portion of photo #1, where again the colours seem rather dull compared to other years. Changes, and even reds, are visible here, but, even under the beautiful skies, reflected in the water, and the bright light, the colours are still uncharacteristically subdued.
[continued below]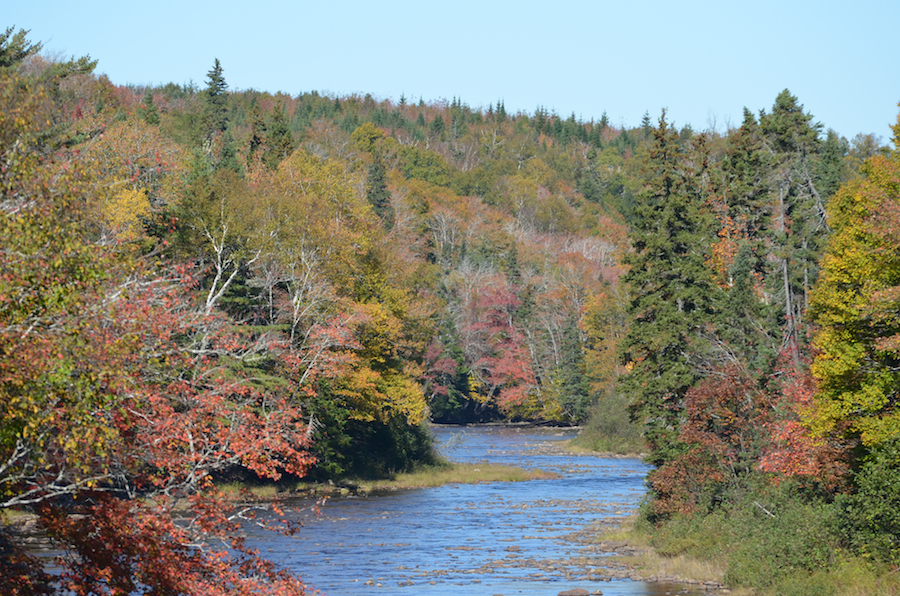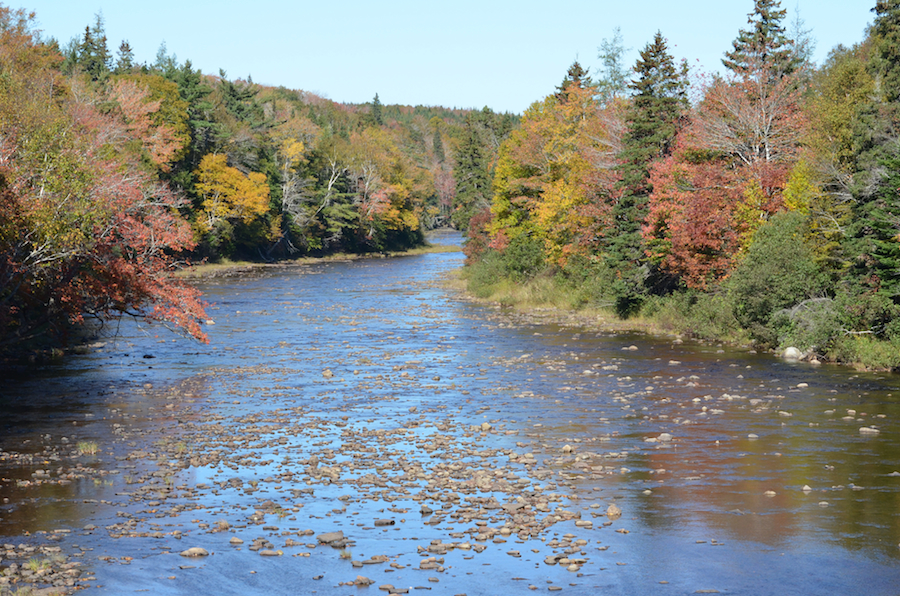 Photo #3, taken from a slightly different position on the bridge, is slightly more colourful, but still a long ways from previous years. When I was there, I chalked it up to it being still quite early in the season, but I never saw anything during this trip that had more colour here than this photo does.