After getting gas in Whycocomagh for the evening trip to the concert in Boisdale, I returned as I went, since I was on my way to the afternoon cèilidh in Judique. Just south of the bridge over the Mull River in Glencoe Mills, I saw the trees basking in the sun seen on this page.
Photo #1 shows the trees caught in the act of changing at the edge of the Glencoe Road that took my eye; the photo doesn't do justice to the bright colours of the day, which were brilliant and vibrant in their variegated beauty.
Photo #2 is a close-up of part of these trees; what a fine mixture of colours! With all of the greens and yellows mixed in with the reds, the overall impression is orange, but, once the greens have changed, this will be a blazing red tree.
[continued below]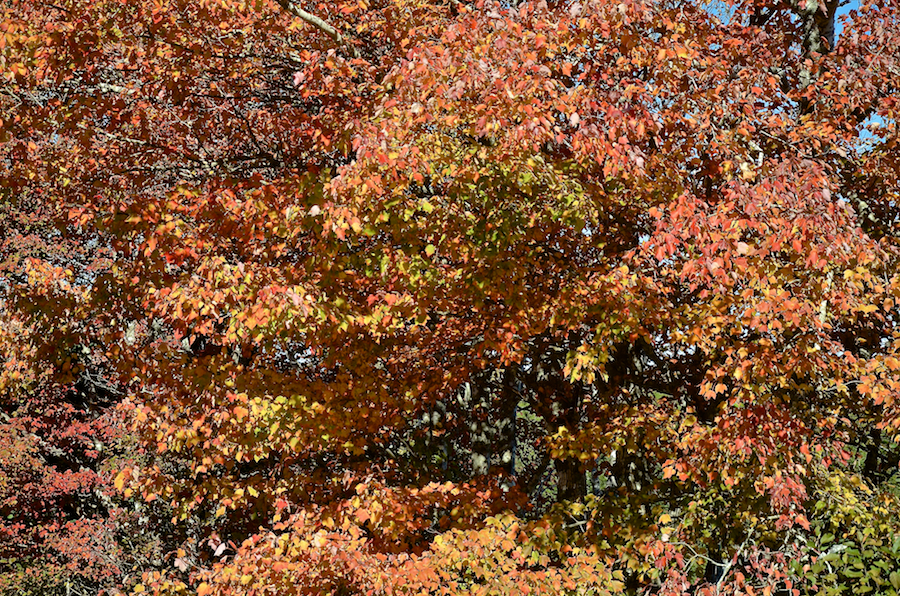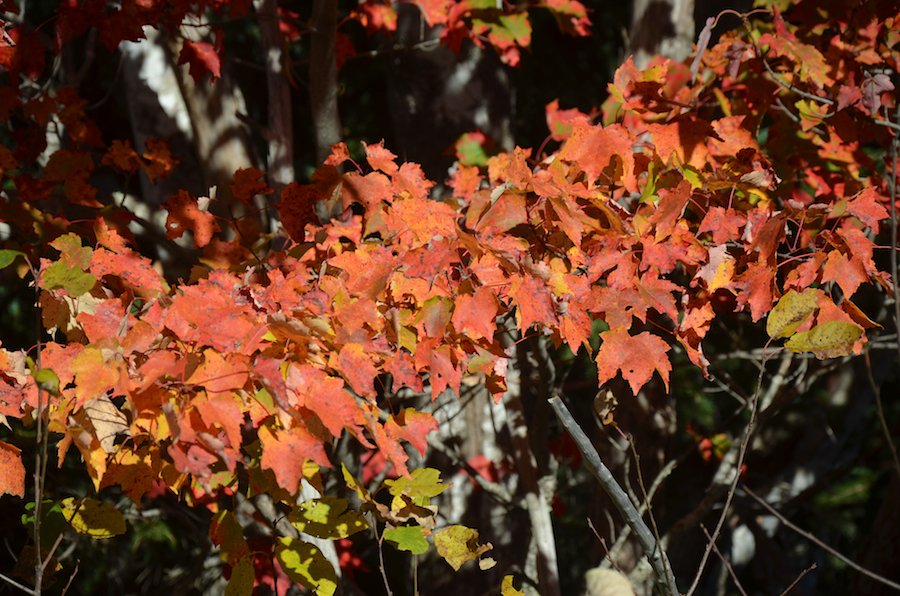 Photo #3 shows a small branch close to the ground getting the full benefit of the sun; its leaves are mostly changed to their final reds, but several leaves still have noticeable chlorophyll.