The Lake Ainslie Chapel–Brook Village Road begins on Highway 252 in Brook Village by the store and ends on the West Lake Ainslie Road at the Immaculate Conception Church between West Lake Ainslie and Mason Point. It seems to be rarely travelled, has some good views, and is an enjoyable road I often drive. On this first Saturday of the Celtic Colours International Festival, I was on my way to Inverness for the matinée concert at St Matthews and had already travelled the Colindale and Rankinville Roads, so I was well placed to investigate the state of the foliage south of Lake Ainslie.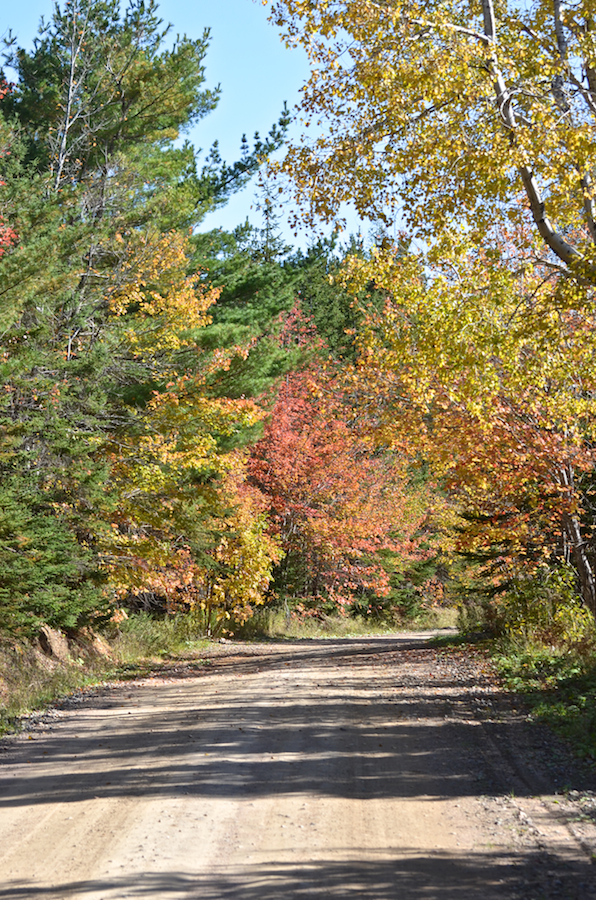 Photo #1 shows the Lake Ainslie Chapel–Brook Village Road in Hyannas some 670 m (0.4 mi) beyond its junction with the Meagher Road ten minutes before noon. The bright sun lit up the foliage of the trees and, as usual, it was the red leaves that took my eye and caused me to stop. The leaves littering the road at the right indicate that the tree there has been changed long enough for its leaves to wither and drop off.
Photo #2 shows a low-lying branch at the side of the road with some brilliant red leaves, but with most still in varying states of change. This beautiful foliage is taking full advantage of the bright sun: without it, it would be completely unremarkable.
[continued below]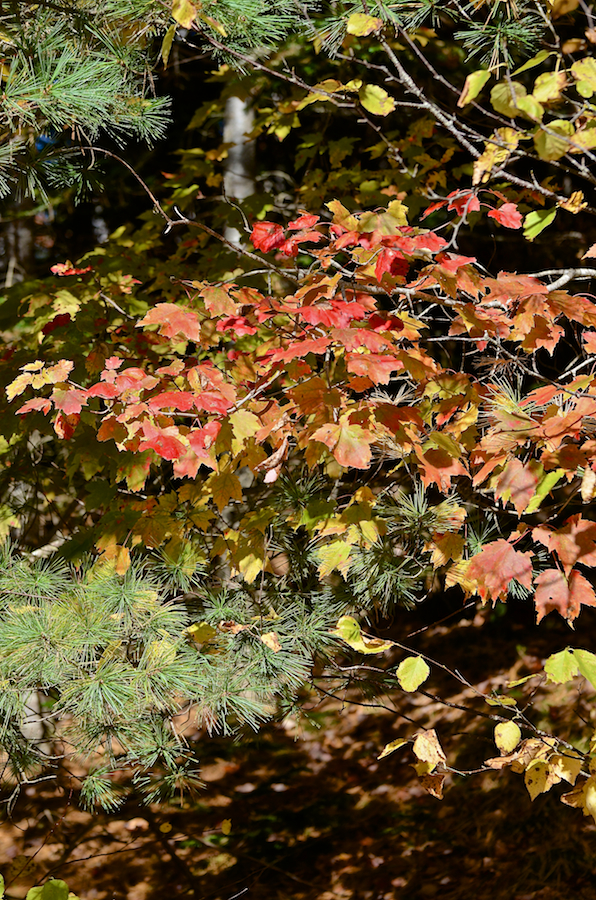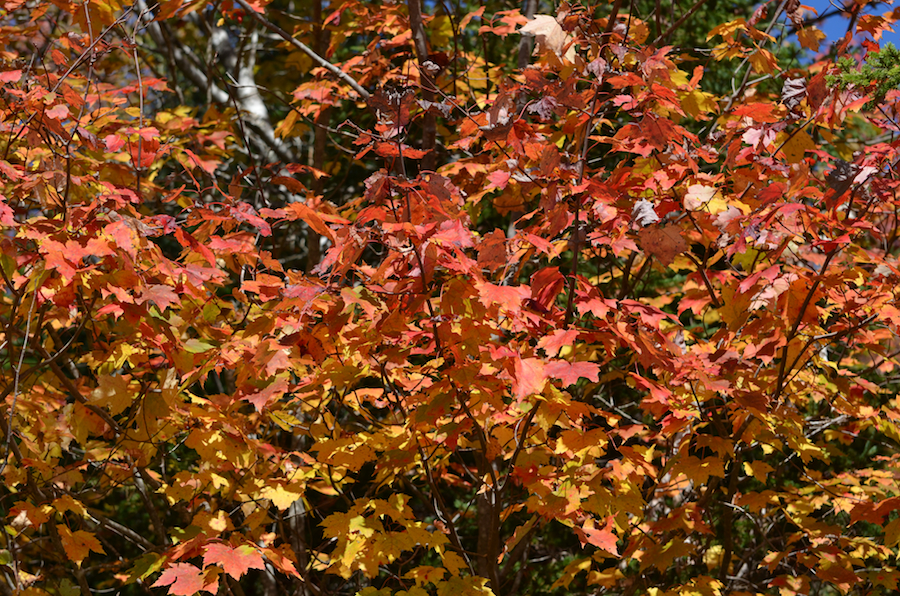 Photo #3 is of the red tree at the far left of photo #1 in which only a few leaves are seen in the upper left. Here, the reds are again mixed with changing leaves, but are definitely in the great majority. Simply lovely!