The East Skye Glen Road parallels Highway 252, but is further east and on the east side of the Skye River. It begins at Highway 395 and comes out on Highway 252 in Nevada Valley, after passing through East Skye Glen and Centreville. This day, I didn't drive the whole road, but turned onto what Google Maps labels as the East Skye Glen Crossing Road and returned to Highway 252 in Skye Glen. The road offers a very pretty drive past farms and the hills to the east and north that separate East Skye Glen from Lake Ainslie. The photos on this page were taken just a short ways down the road after turning off Highway 395.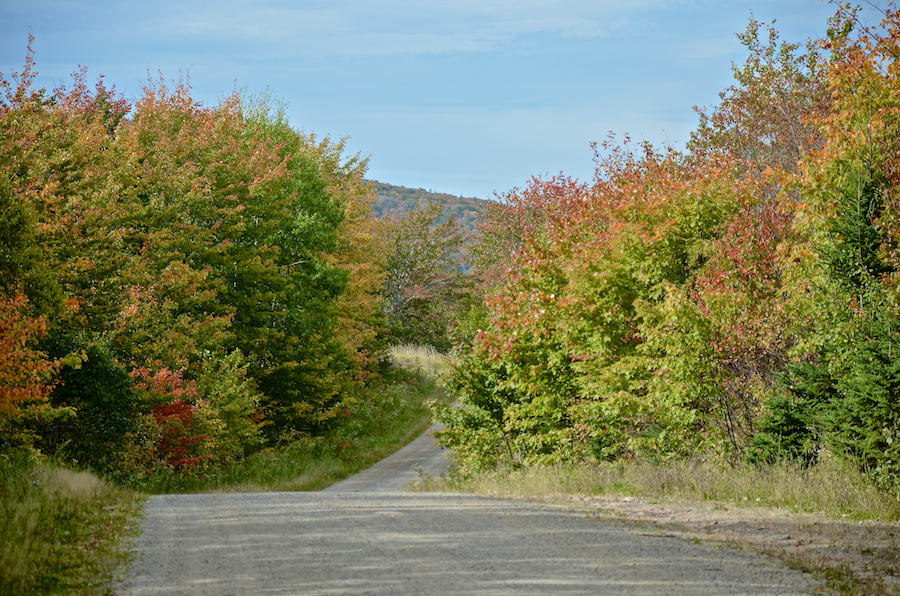 Photo #1 shows the East Skye Glen road at the point where I stopped, as always, my eye captured by glorious red trees; the layer of white clouds had somewhat dissipated by the time I got here, making the colours stand out pretty well. A portion of Campbells Mountain can be seen at the centre rising behind Skye Glen. As you can see, it's pretty early days here yet, with most of the leaves green, though early colours are definitely present and further along than I had expected.
Photo #2 is a backwards glance towards Whycocomagh Mountain, which is pretty similar— lots of greens with a few early colours, but nothing like what Whycocomagh Mountain looks like at the peak of the season.
[continued below]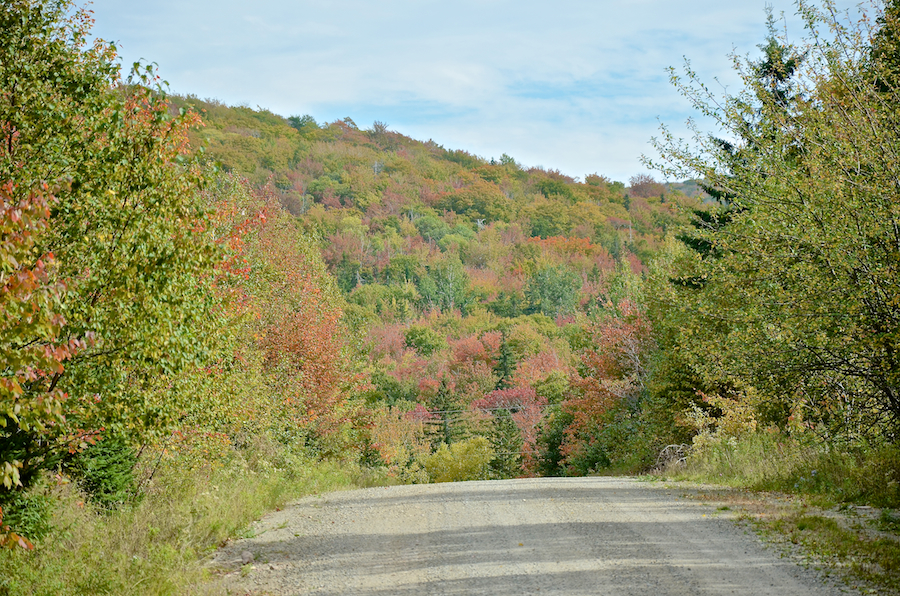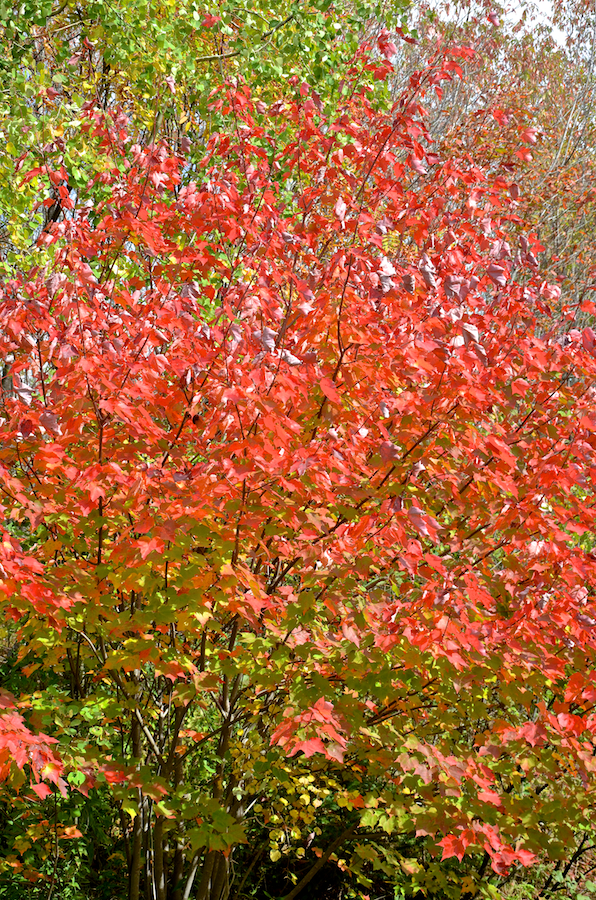 Photo #3 is one of the trees that brought me to a full stop! What a gorgeous specimen! To be sure, the less filtered sun helps a lot. The amount of chlorophyll remaining indicates that this maple has not long been this colour; notice, in particular, the lower leaves, many of which are green or only barely red.
Photo #4 is another of the trees which caught my eye; its darker colour is caused by even more residual chlorophyll than the maple in photo #3, but it is still a lovely sight. Ah, the beauties of fall in Cape Breton!