As I was descending Hogsback Hill, I realized there were fine views of the the Margaree Highlands from the Marsh Brook Road. When I reached the end of the Marsh Brook Road on the West Big Intervale Road, I stopped for some more photos; I'd have done somewhat better, I think, had I stopped part way down, instead of waiting to the very end, primarily because a number of the photos I took have very intrusive utility wires that detract significantly from the views. What follows on this page is a small selection from the photos I took there.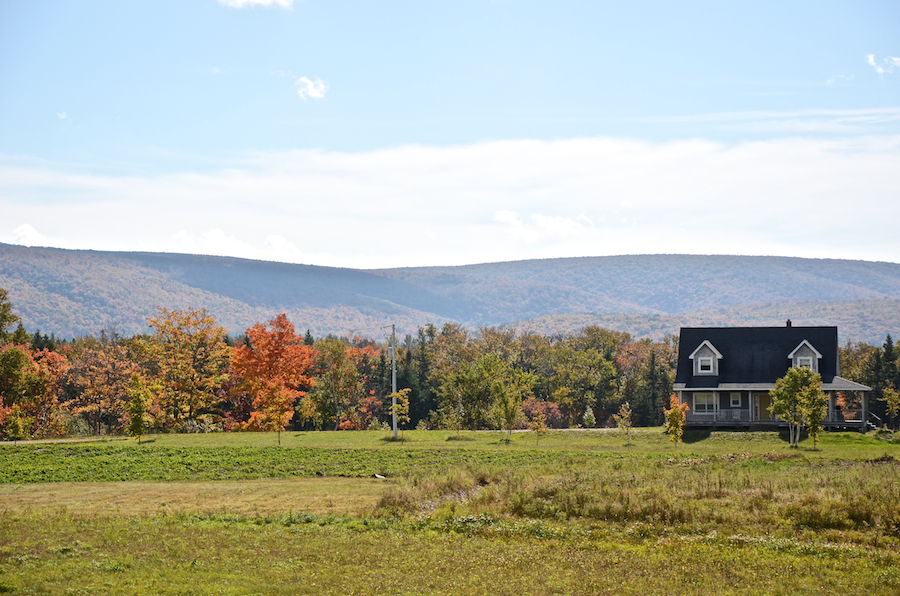 Photo #1 looks to the southeast across the Margaree Valley to the Highlands on the far side. The house is about equidistant from the road and the Northeast Margaree River, which runs behind it about 250 m (⅙ mi) away. The Highlands in the background are those south of Egypt Road near where I stopped for the photos seen on an earlier page of this essay. The distance is considerable here, and may therefore be misleading, but the amount of colour on the slopes seems relatively minimal. The lovely red-orange tree in the yard left of centre and the smaller one near the left corner of the house are both changing, as have a few of the trees in the forest behind the house, but otherwise this almost looks like a summer scene.
Photo #2 looks to the east at the southern slopes of Frasers Mountain across the valley. More lovely red-orange trees can be seen here in the vicinity of the Northeast Margaree River, whose banks are not far away.
[continued below]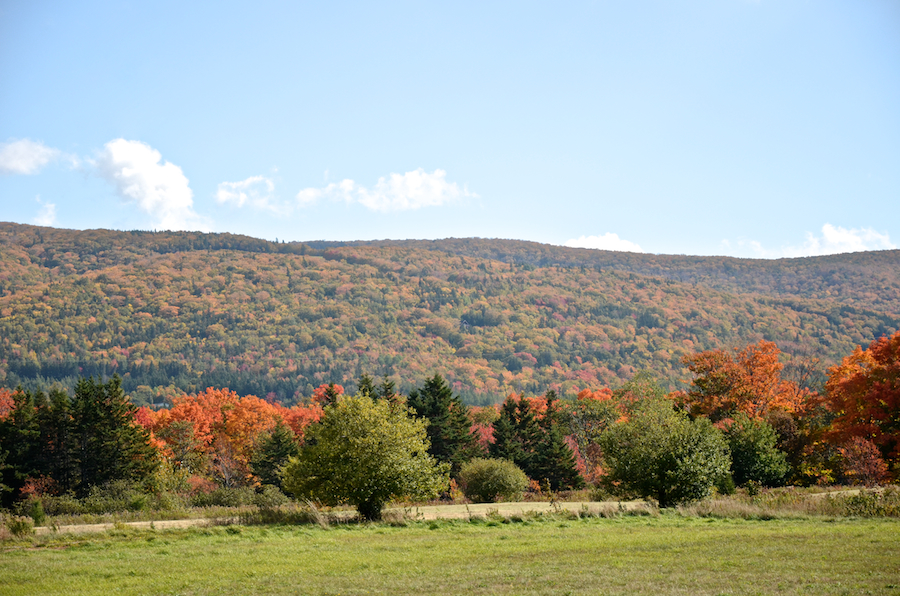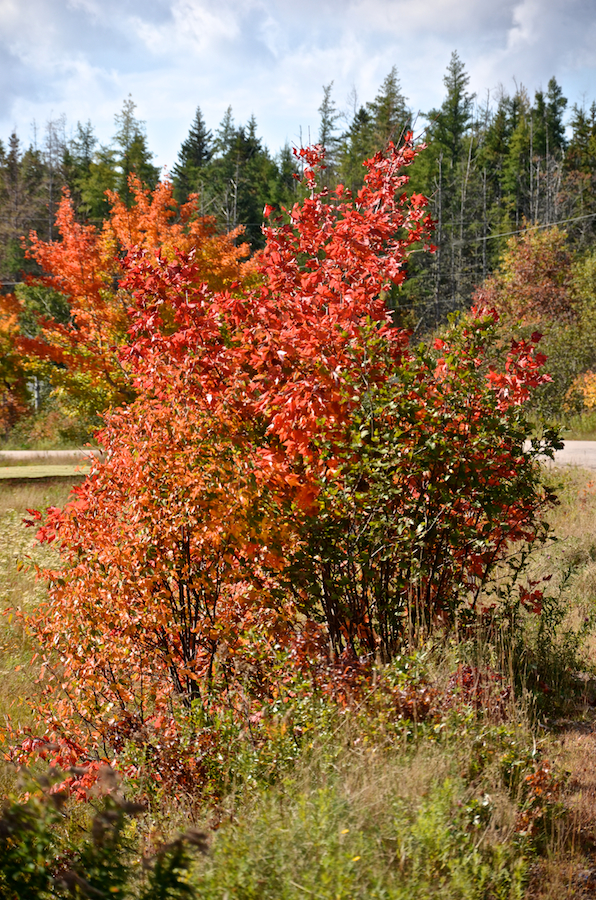 Photo #3 captures the brilliance of two maples, one a bright red and the other a still-changing red-orange, both basking in the morning's gorgeous sunlight. I saw many trees like this this day in yards all along the roads I travelled in the Margarees.