From Portree Bridge, I drove the Hatchery Road back to the East Big Intervale Road and turned northeast onto the East Big Intervale Road. I drove past the first bridge on this road and stopped shortly thereafter for the photos on this page.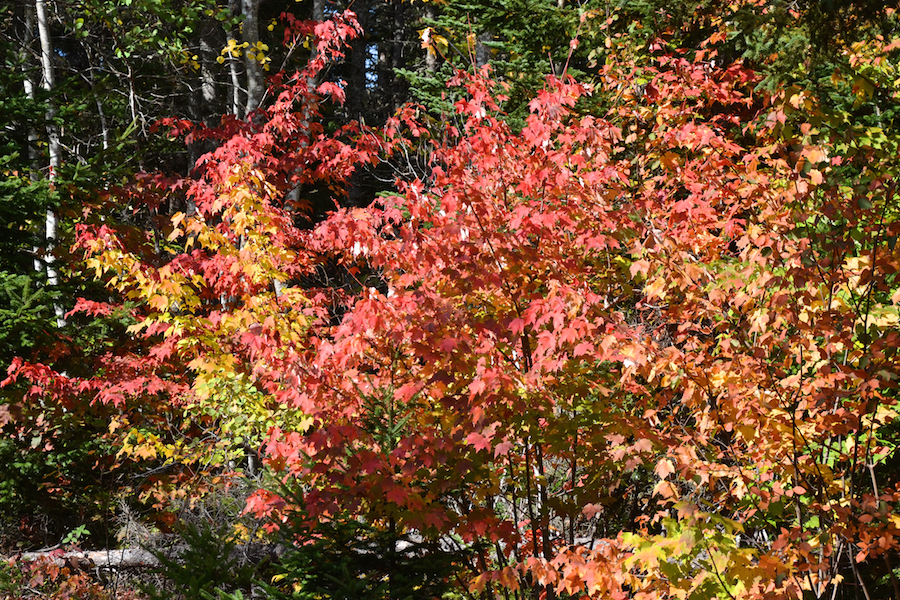 Photo #1 shows three lovely trees at the side of the road that were getting the full benefit of the sun in an otherwise shady area. The glory of the red tree in the middle is enhanced by the lemons and limes of its neighbours. What eye-catching colours!
Photo #2 looks at the southeastern side of Sugarloaf Mountain, which is a bit east of north from this vantage point; the trees on its slopes were considerably more colourful closer up. On this particular day, new gravel was being spread on the East Big Intervale Road and only one lane was left for the very sparse traffic; it was not a problem.