Although the weather was magnificent (except for a rainy spell Saturday evening) throughout the Thanksgiving week-end, I had no time for photography, with a full schedule of concerts and cèilidhs. On the way to the Christmas Island cèilidh on Thanksgiving Day, I stopped off briefly at the parking area beside the electric substation across from Exit 6, where the Lewis Mountain Trail Head is found, and took the photos of the foliage seen on this page.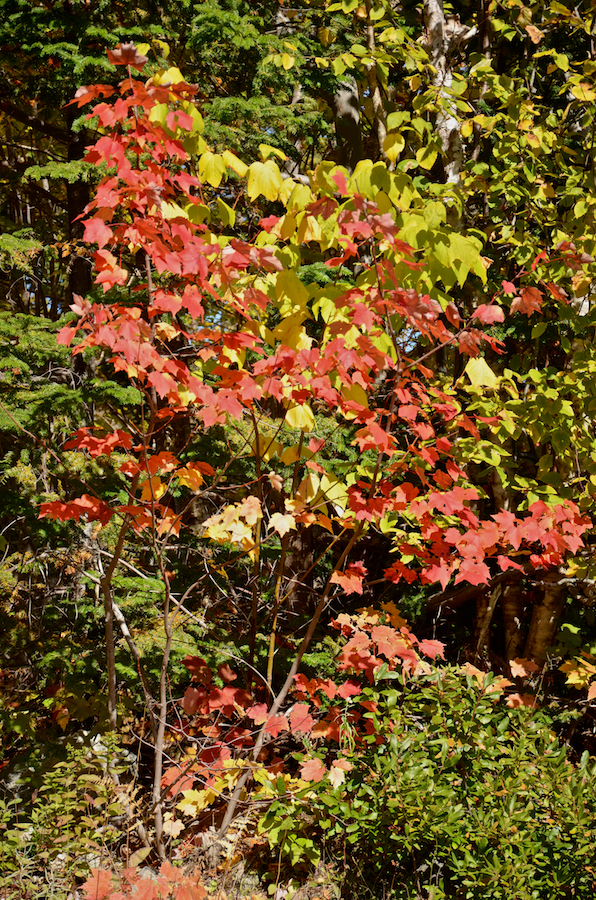 Photo #1 looks at two gorgeous small maple trees, one red and one yellow, beside the parking area. Reds nearly always catch my eye, but the yellow behind really sets this tree off!
Photo #2 looks down the Lewis Mountain Trail, where I'd have loved to have walked along MacPhersons Brook; for photos of this fine trail, see this page and this one. Given the lovely day and the rapidly changing foliage evident in this photo, it would have a fantastic hike!
[continued below]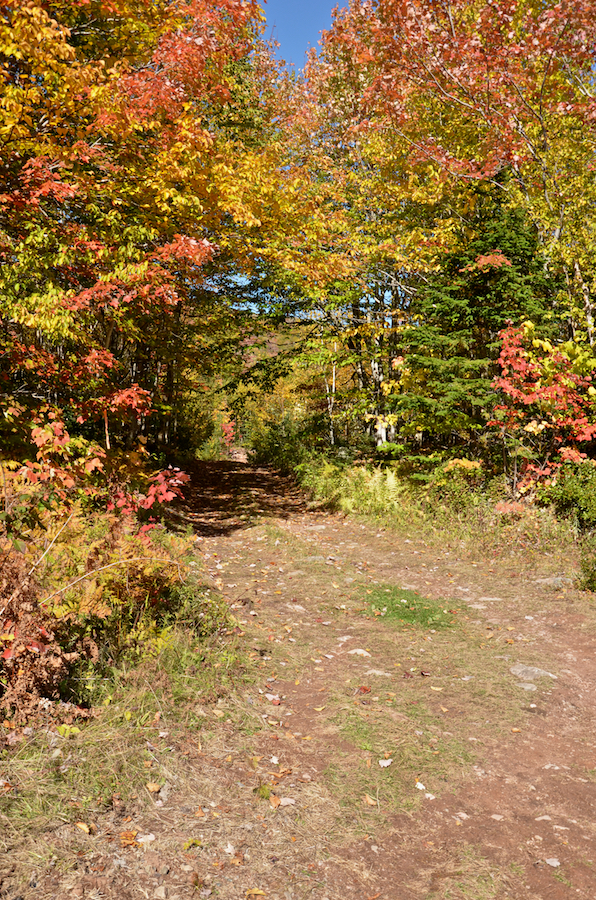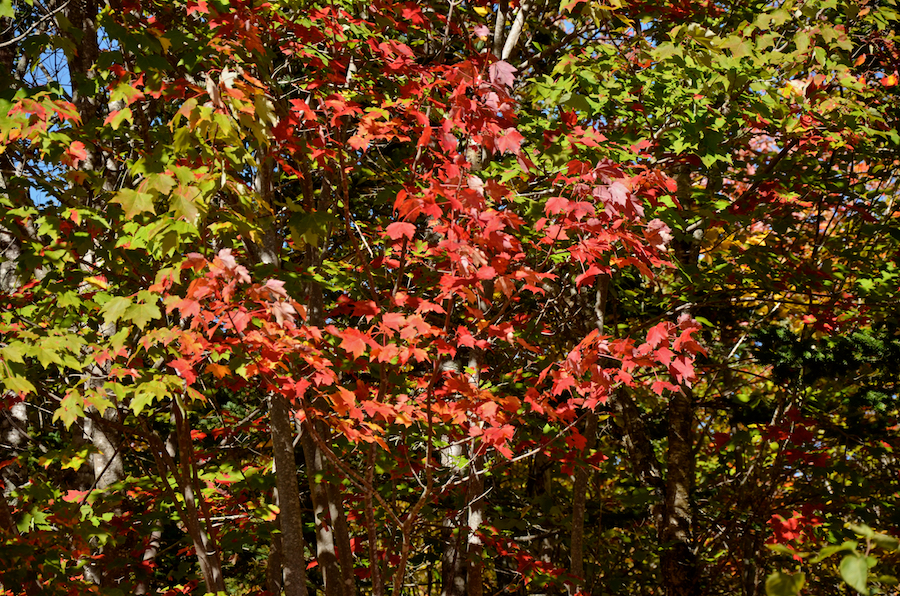 Photo #3 shows another lovely red maple, still in the process of changing. It appears as if its brilliance is reflected on the leaves of the surrounding trees, but they are just starting to take on the reds they will show in a few more days, when the whole scene will be brilliant reds!
Photo #4 looks at much larger trees standing tall against the blue skies. These trees are also still in the process of changing, though they are further along than the smaller trees surrounding the red tree in photo #3. What a wonderful day in a wonderful place this was, even if I could spare only a few minutes!