The well-fertilized soil of Cape St Lawrence, surprisingly to me given the nearly constant powerful winds, proximity to salt spray, and long, cold winters, abounds in wildflowers of all sorts. The wind was sufficiently strong that most of the photos I took of the plants and grasses were badly blurred and did not turn out well enough to present here; the four on this page are exceptions that show just a few of the many specimens to be seen on the coastal plain at Cape St Lawrence.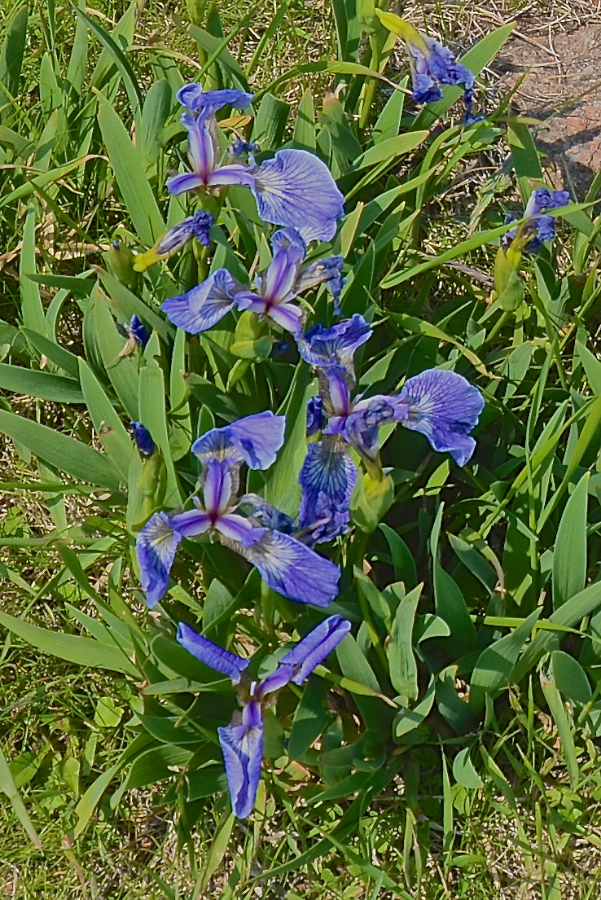 Photo #1 is one of my favourite plants and has been so all my life; it grew in the back yard where I grew up in Northern New York and it is found all over Cape Breton Island. Purple iris, also called blue flag, is seen all along the coastal plain at Cape St Lawrence wherever there is a spot that is wet enough for it to thrive; this sample comes from the headland at the automated light.
Photo #2 is a yarrow basking in the sun I caught as I climbed up the ridge. It is found all over the northern hemisphere, in Europe and Asia as well as North America, and has a host of uses. See this Wikipedia article for much interesting information about this useful plant.
[continued below]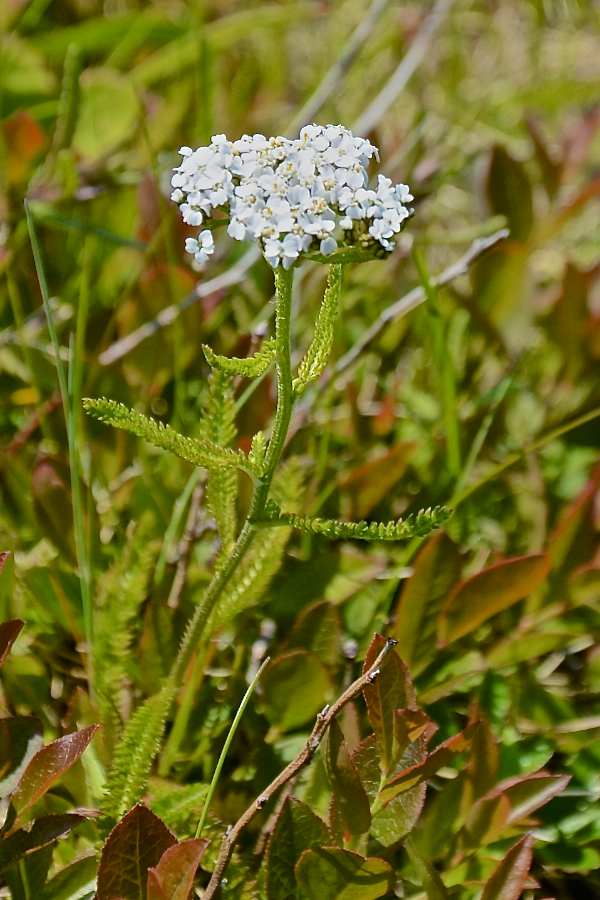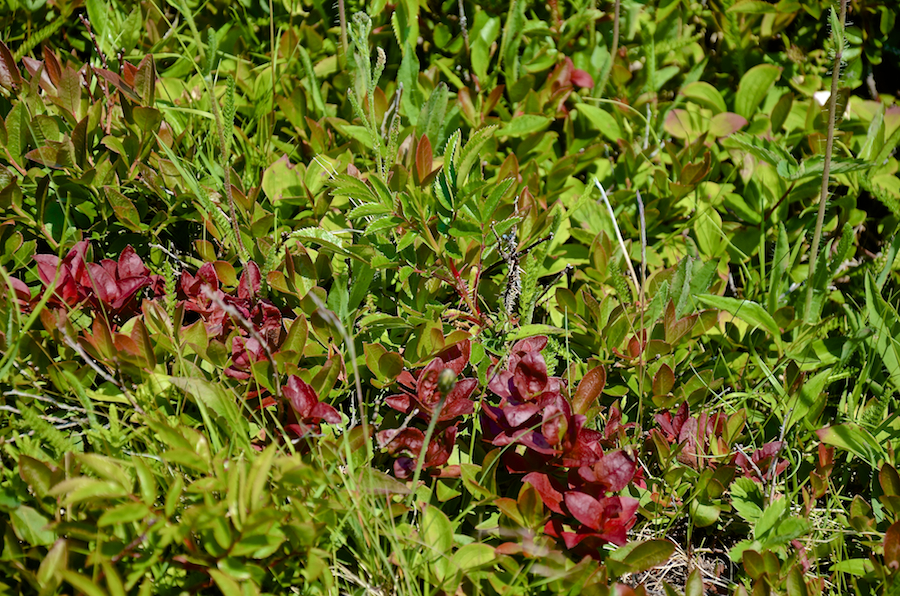 Photo #3 is of one of several clumps of red-leafed plants that were all over the hillside; these were at my feet as I ate lunch. I have been unable to identify what they are, but they sure took my eye. It is possible that these burgundy-coloured leaves may be a transitory state; if you look carefully, you will see several specimens which are now mostly green, but still reddish-tinged around the edges. Whatever they might be, they were certainly strikingly pretty.
The delicate flower in photo #4 caught my eye with its pretty blue colour; not very tall, it was buffeted about by the wind, but I managed to catch it still at 1⁄800 second. I again do not know what it is, but my wildflowers guide suggests it belongs to the violet family and, given the "spurs" on its petals, possibly is a marsh blue violet, though its leaves don't look like those in the guide. Its companions with the buds enclosed by delicate green "fingers", likely members of the daisy family, promise white flowers in the not too distant future.