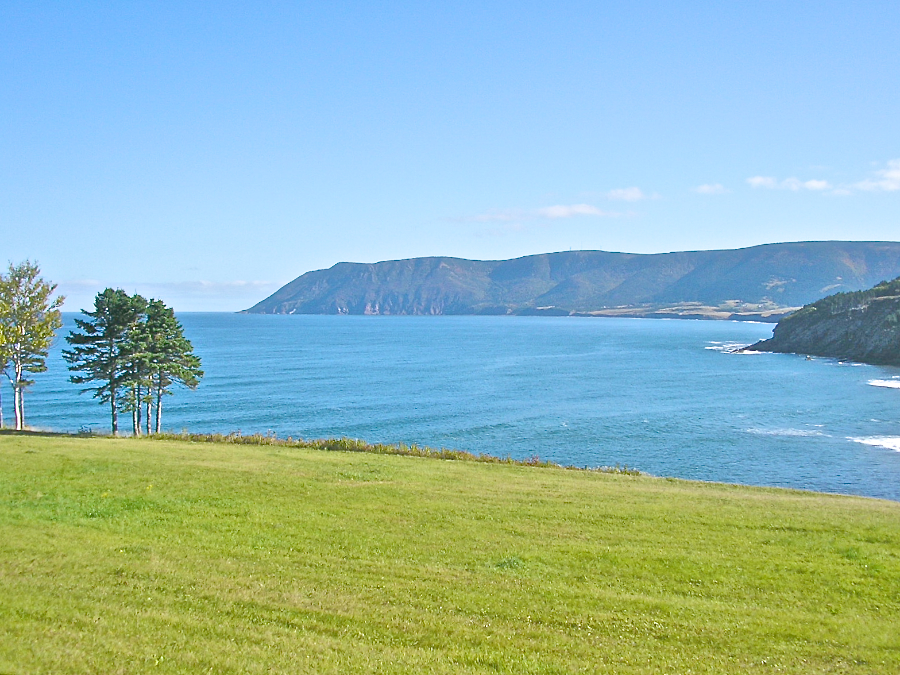 In this glorious panorama, the massif ending in Cape North rises majestically above Bay St Lawrence, the name both of the water visible here, an arm of the Gulf of St Lawrence, and of a village and protected harbour on the edge of that water at the foot of the massif. Lucky indeed are those who can wake up each morning to such a magnificent view!
They are a bit hard to make out, but three communications towers are spread out along the summit of the massif below the white puffy cloud just right of the middle of the photo. CBC Radio 1 broadcasts from Bay St Lawrence using this facility.
The breakwater which marks the entrance into the harbour around which the village of Bay St Lawrence is laid out is too indistinct to make out, but lies below a cliff across the bay from the dark-coloured point at the right of the photo.
St Paul Island is missing from this photo, but, had the angle of the camera been different, would have been seen to the left; I have other photos of it taken from this spot.