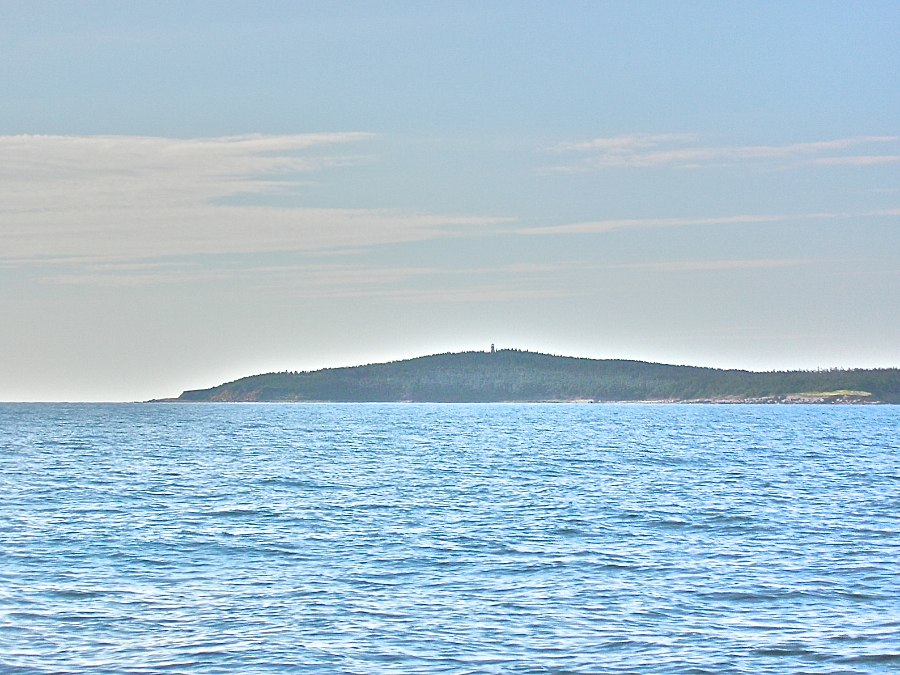 There are surprisingly few islands off the Gulf Coast: St Paul Island, Chéticamp Island, Margaree Island, Port Hood Island, and Henry Island constitute, as far as I am aware, the complete list. Henry Island lies further off the coast than Port Hood Island does, but it can be seen in the distance from the Shore Road at Little Judique Harbour, where one can take boat tours of St Georges Bay, including excursions to Port Hood and Henry Islands.
Like Port Hood Island, Henry Island has red cliffs with thriving vegetation above and sand beaches below. This photo, taken on the same boat ride as the one when I took the photo showing the northern end of Port Hood Island, also shows the lighthouse at the crest of Henry Island. I understand that the island itself is in private hands, but in days of old, I am sure it often served as a welcome refuge for fishermen out on St Georges Bay fleeing the sudden squall. It was a delight to be able to see it at fairly close range on a beautiful evening.
Further information about Henry Island, including close-up photos of the lighthouse and some useful links, is available here.