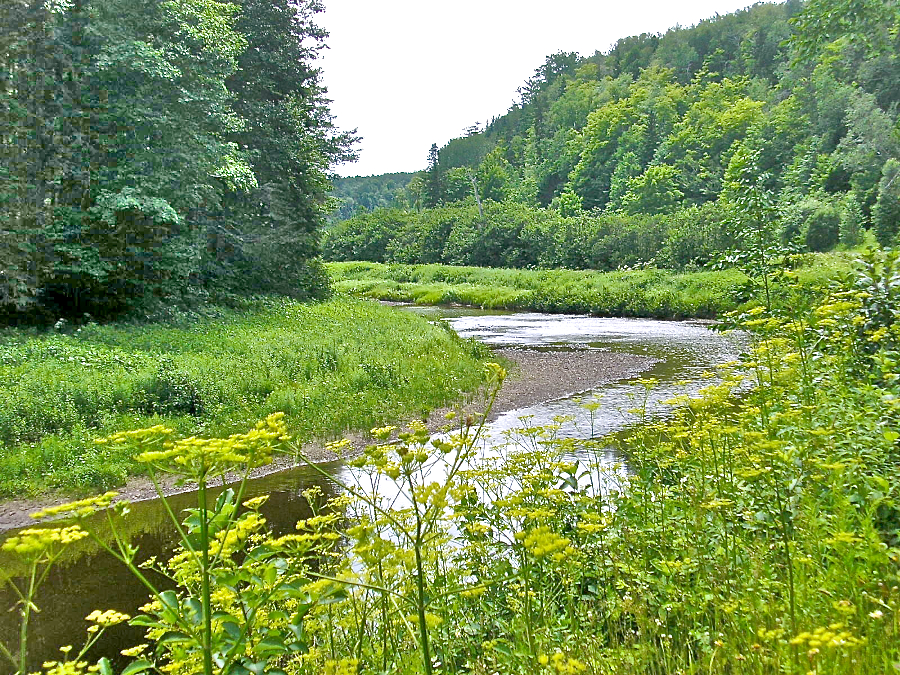 This view, looking upstream, close to the previous one but a bit further downstream, shows the river again curving around the by now familiar ridge on the left. The Railway Trail runs behind the line of bushes above the river and below the hillside at the right; a bit of the trail can be seen at the far right of the photo (and was the site from which the previous photo was taken much later in the day).
The hillside at the right is part of the hill above on which Hunters Road runs roughly 1 km (.6 mi) away; this hill follows the river to its mouth and its height explains why, once the river narrows to the size it has here, it is not visible from Hunters Road.
The yellow dill-flower-like plant previously mentioned stands out here along the river bank. Were it not for the yellow accents these flowers provide, a suitable title for this photo would be "A Study in Greens", so lush and vibrant is the vegetation on either side of the river.