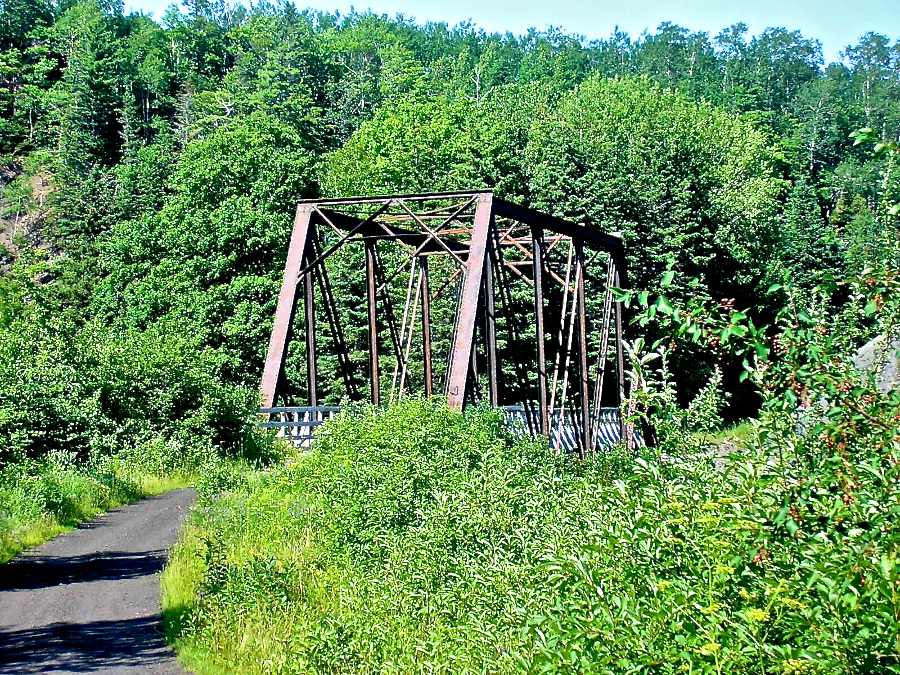 This steel railway bridge over the Southwest Mabou River is one of two on the Railway Trail; the other is near Highway 252 at Glendyer Station east of Mabou village. This bridge is about a leisurely fifty minutes walk from both the West Mabou Road and the Cèilidh Trail, making it a convenient turn around spot if one doesn't want to walk the entire distance.
I also use it as a picnic lunch stop and a rest stop. Purely by accident, I discovered the interesting symmetrical patterns that that the top of the bridge makes against the sky when one lies down on the bridge and looks up; my photo of that was one I reluctantly omitted from this essay, but which I quite enjoy looking at.
The Railway Trail itself appears at the left of this photo; it is in fine shape and well-maintained. The railings on the bridge and its wooden planking below them also attest to the care with which this trail is kept up.