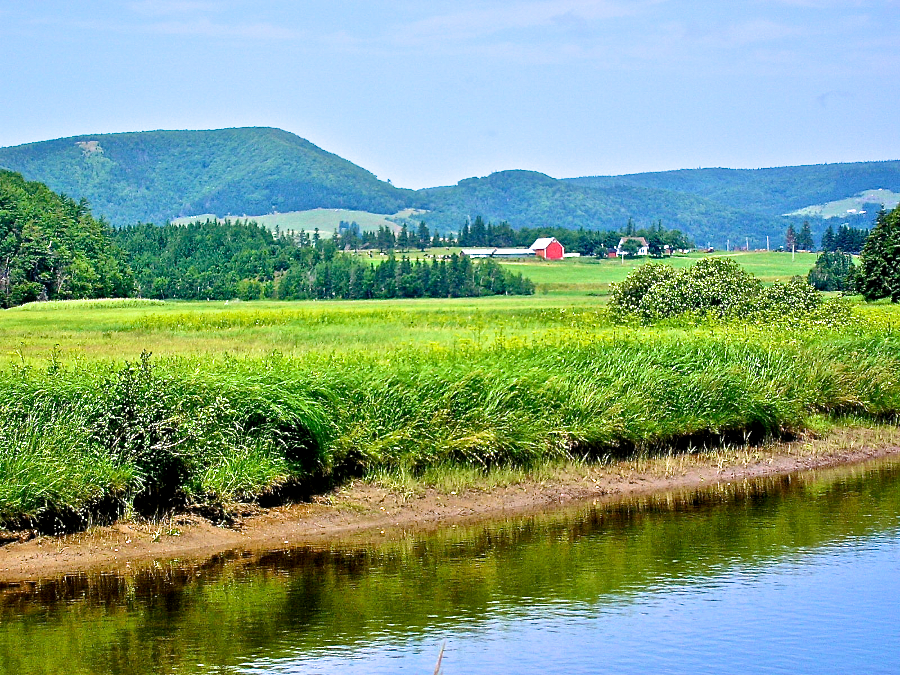 In this view, the Cape Mabou Highlands are now fully visible, though their aspect constantly changes as one continues along the trail.
Here, too, we see the mouth of the river as a delta filled with marsh grasses. There are now a number of channels visible through the delta; the main one is at the bottom of this photo.
Like the one on the Colindale Road mentioned in earlier essays, the red barn one sees in this photo is a landmark; this barn indicates that one is close the the Southwest Mabou River's mouth. It belongs to a farm that is still active and productive. The utility poles to the right of the barn are along West Mabou Road.