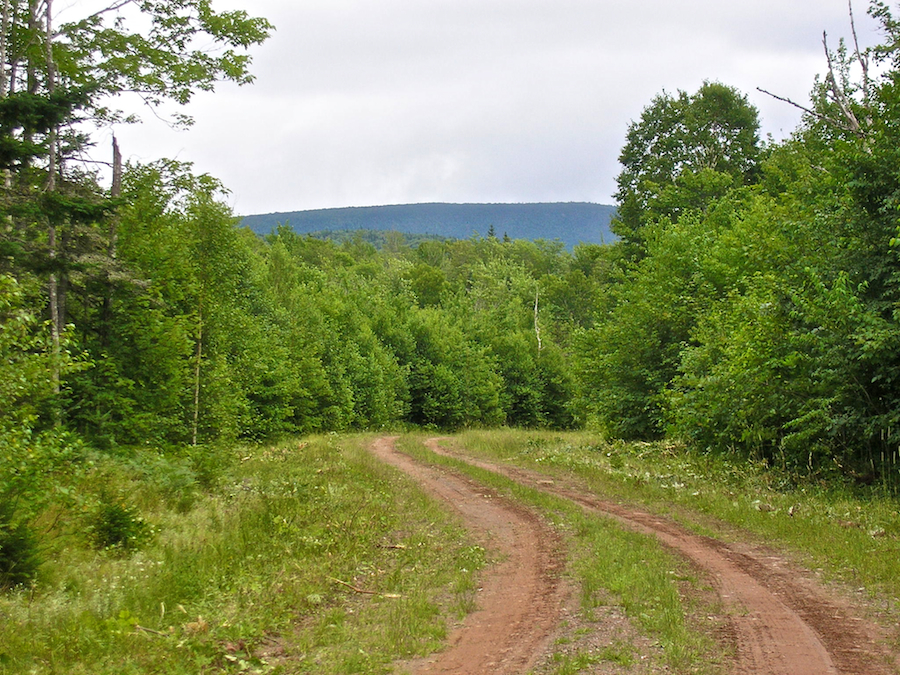 At eleven minutes up the trail, Campbells Mountain Road has already taken its two-gravel-tracks-plus-grassy-crown form and one now has for the first time enough elevation to see over the trees and into the distance.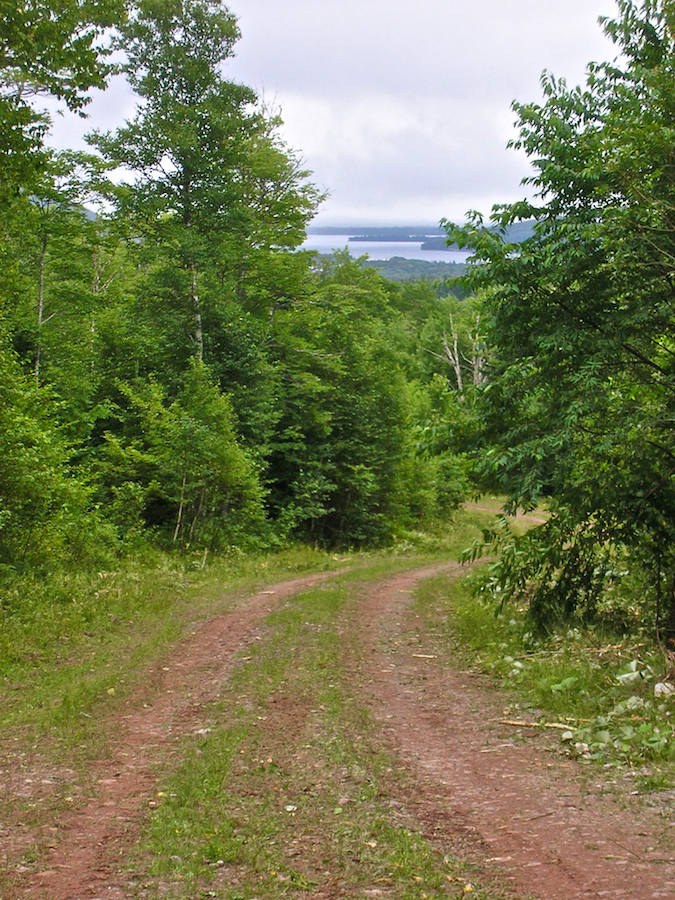 At fourteen minutes, Whycocomagh Bay begins to come into view as the road curves around on its way up.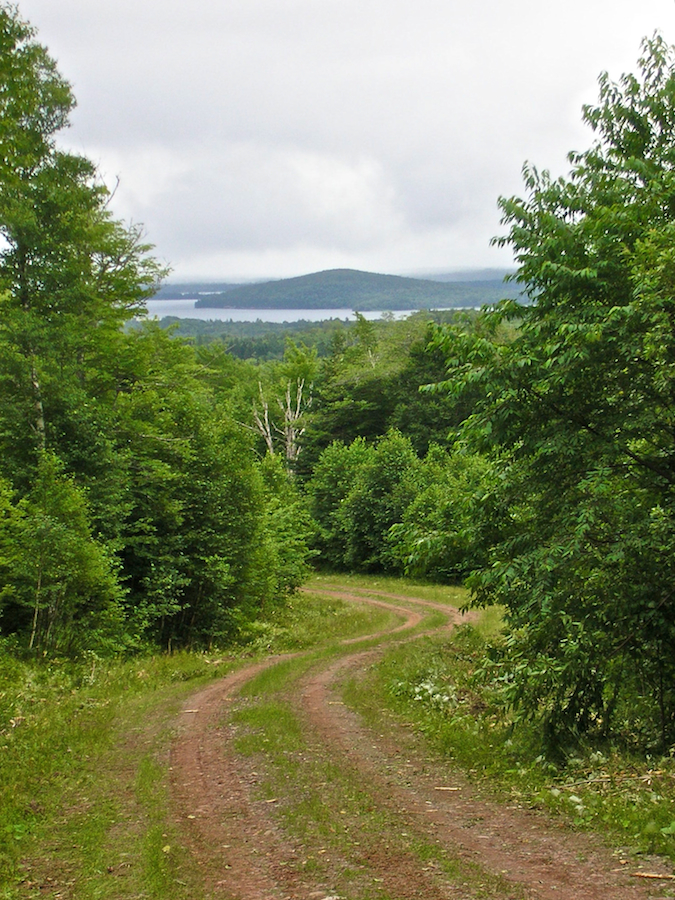 At sixteen minutes, Indian Island, the pyramid-shaped island in the centre of this photo, is now in full view. Its eastern part can be seen in the previous photo, but this slightly higher vantage point shows it all. Indian Island is an island, even though from this angle it appears not to be: if you look carefully, you can see that the point near the centre of the photo at the base of the island is separated from the island itself: follow the slope up from that point and you will see that the right end of the island lies behind the point.