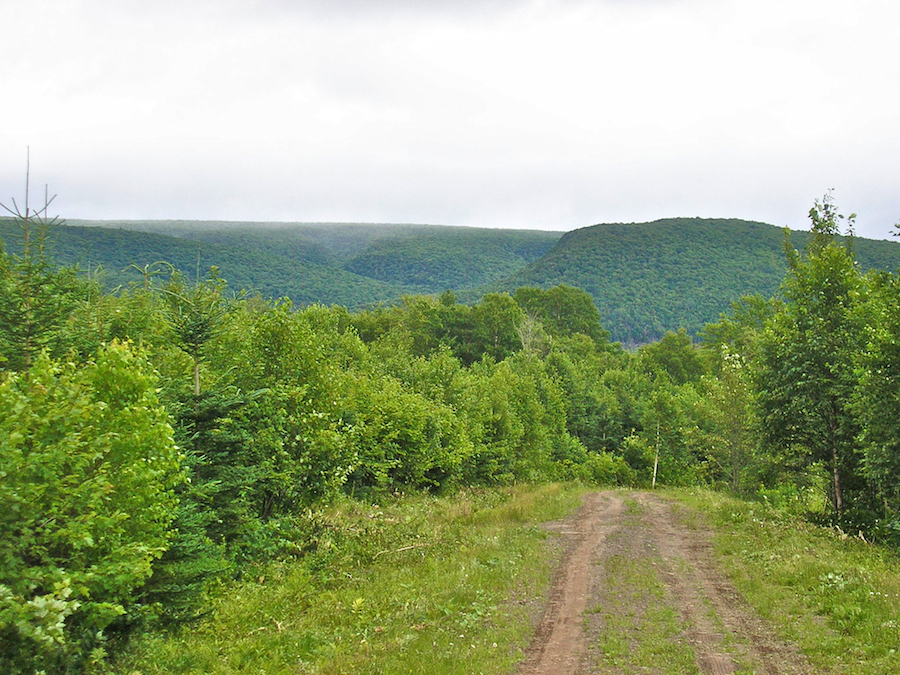 At twenty minutes, this marvellous view of Whycocomagh Mountain and its intricately folded land forms comes into view; the memorably distinctive cliff seen in changing profile as one drives southeast on Route 252 from Skye Glen here has yet another shape from this vantage point! Notice again the mist in the clefts and valleys of this photo.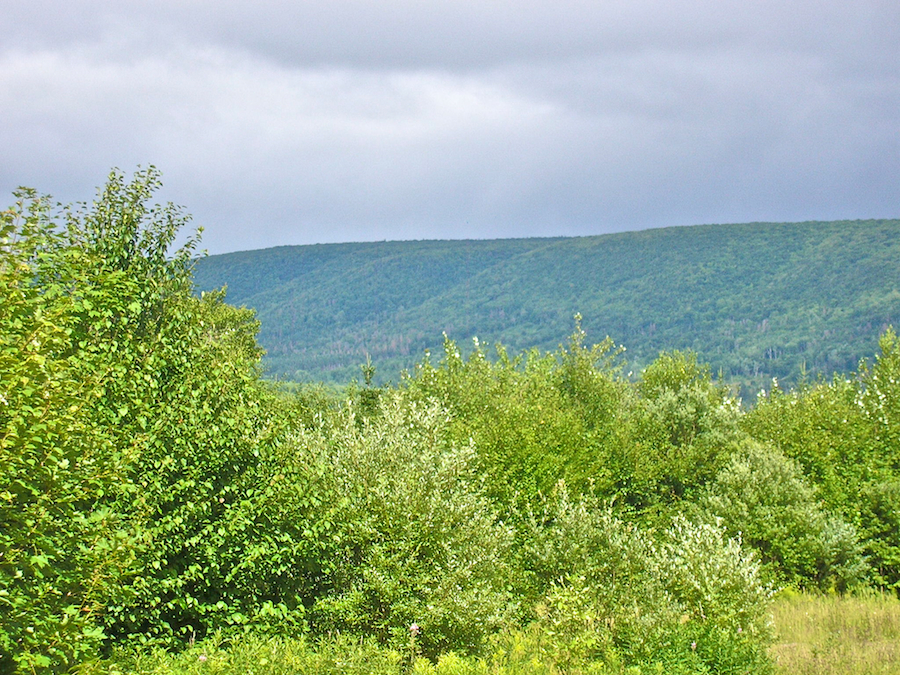 This photo and the next two, all taken on the return trip, are telephoto views of Whycocomagh Mountain; this one looks as far to the northeast as one can without being too badly blocked by trees. The Nova Scotia Groundwater Interactive Map, at the 1 km level of resolution, shows very clearly the several brooks whose courses are seen in this photo on the northwest flank of Whycocomagh Mountain as it rises above Route 395.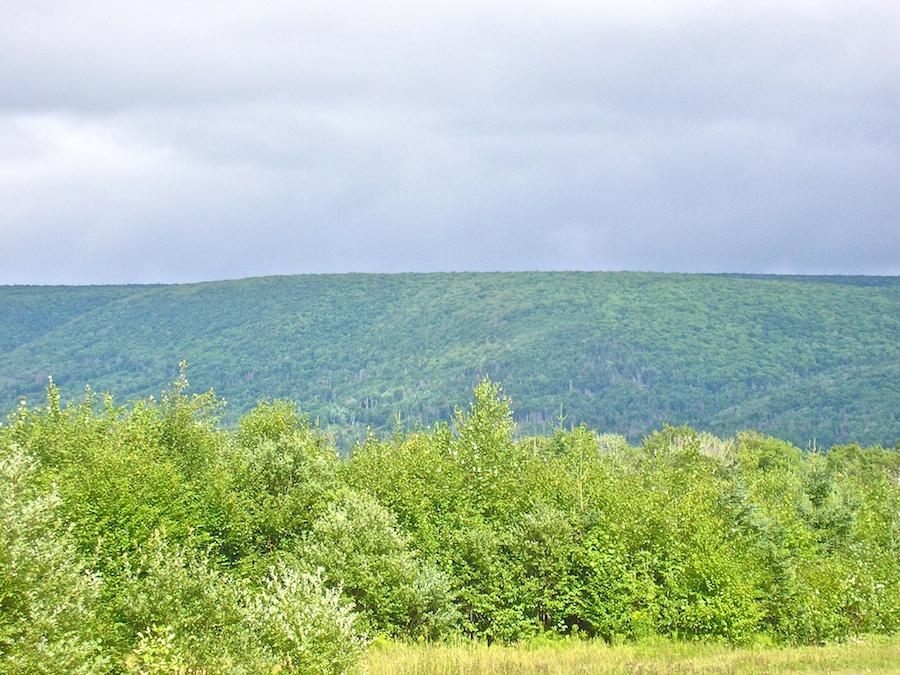 This view is to the right of the preceding one, with which it has a a small bit of overlap. Whycocomagh Mountain is, of course, the edge of a huge unnamed plateau that runs from Whycocomagh to the north between Lake Ainslie on the west, the Margaree River Valley on the north, and Middle River and Whycocomagh Bay on the east.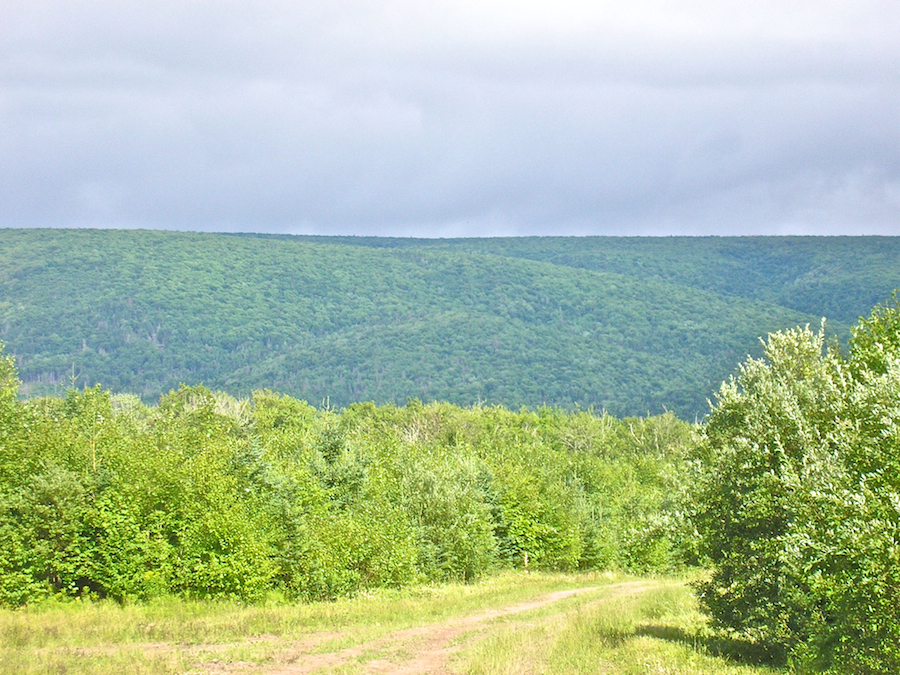 This view is again to the right of the preceding one, with which it has a small bit of overlap. The first photo (with the mist showing in the intricately folded land forms) is further to the right of this view, with which there is also some overlap. There is a lot to see in this very short segment of the trail!