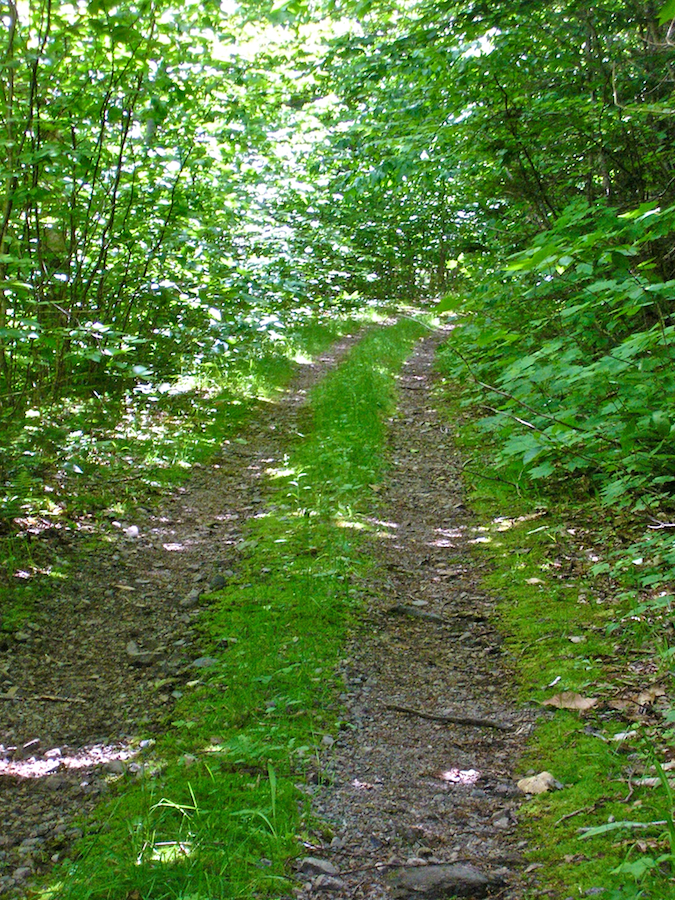 Once beyond the bad stretch, MacDonalds Glen Road, now quite dry and again in fine shape, starts to rise to its junction with the Cape Mabou Road along the side of the mountain that was earlier to the west of MacDonalds Glen Brook. The road climbs moderately about 80 m (262 ft) over roughly 0.8 km (0.5 mi). This view, taken while regaining my breath, is about six minutes below the junction with the Cape Mabou Road.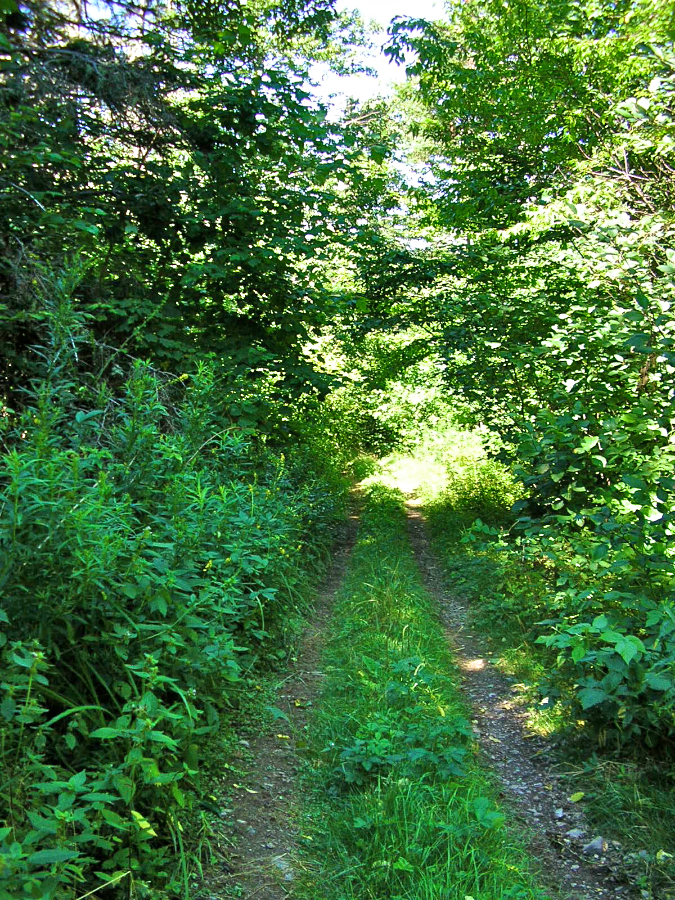 This view shows MacDonalds Glen Road reaching the top of its climb to the Cape Mabou Road. The sunlight shows the beginning of the end of the forest path that MacDonalds Glen Road has been since passing the wooden gate.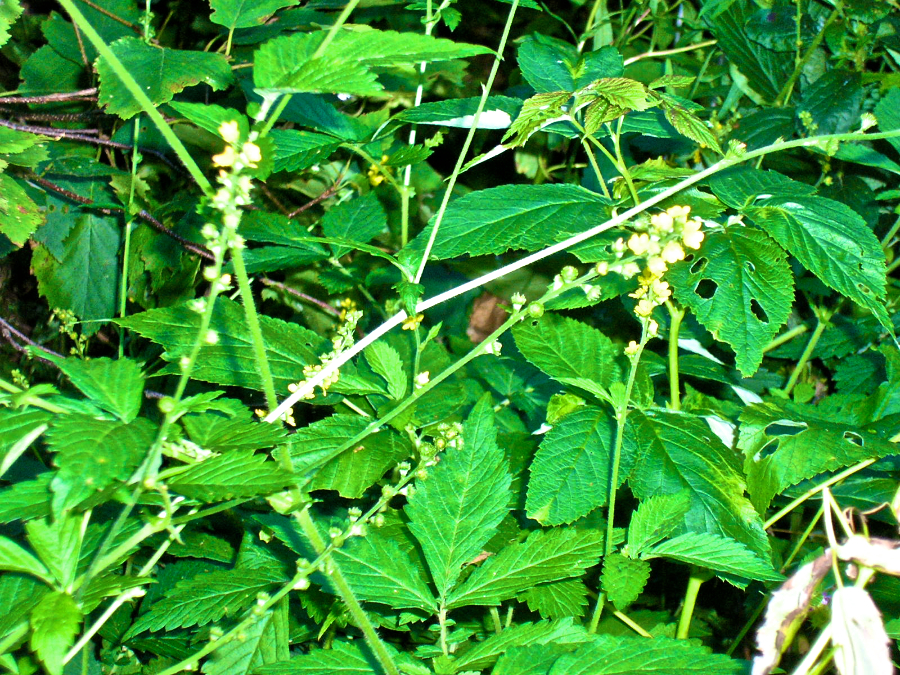 As MacDonalds Glen Road reaches its junction with the Cape Mabou Road, it leaves the forest and crosses a grassy meadow. At the side of the road, I saw these delicate yellow flowers abloom in the sun.
This backwards looking view shows the end of the grassy meadow and the point where MacDonalds Glen Road starts down the mountainside up which I had just climbed.