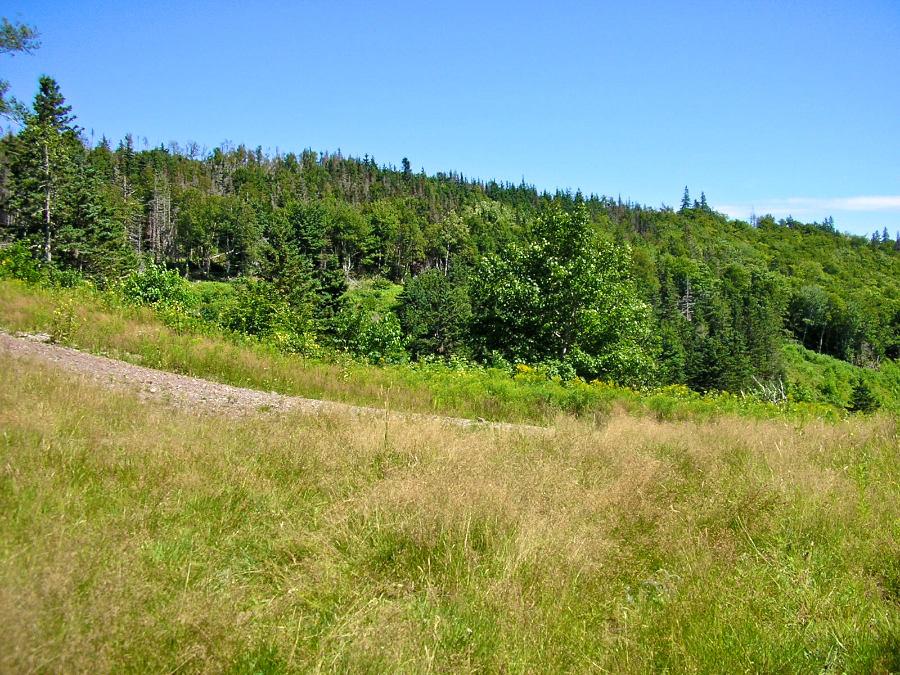 The Cape Mabou Road runs across this photo from the middle left to the centre right. The trampled grass of the meadow here is actually MacDonalds Glen Road, which no longer looks much like a road.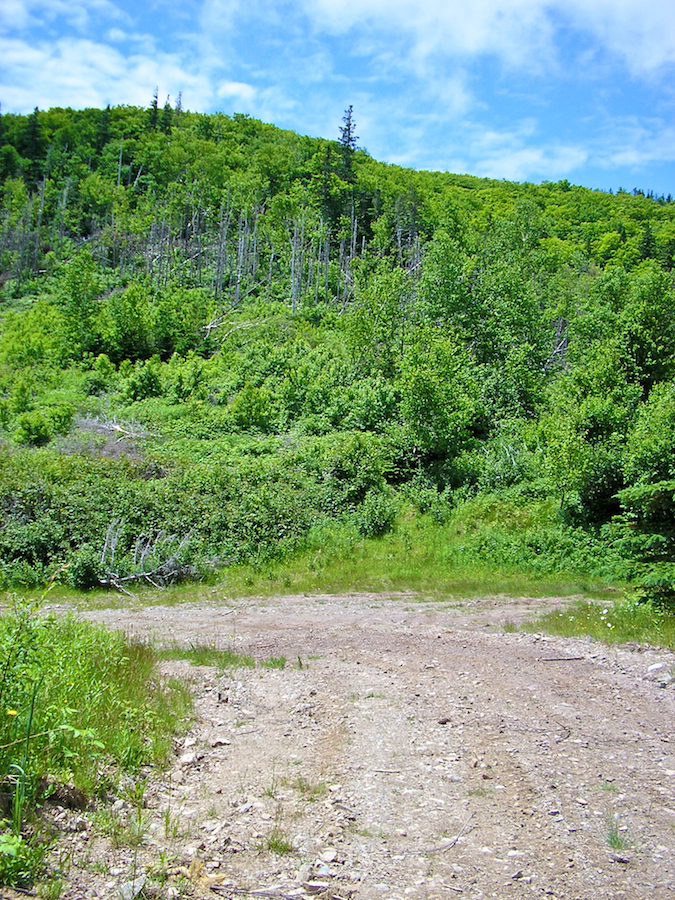 This view was taken from a short distance up the Cape Mabou Road looking back downhill to the junction. The grading here makes the Cape Mabou Road look like the continuation of the MacDonalds Glen Road to the left, but it is not; it's a distinct road.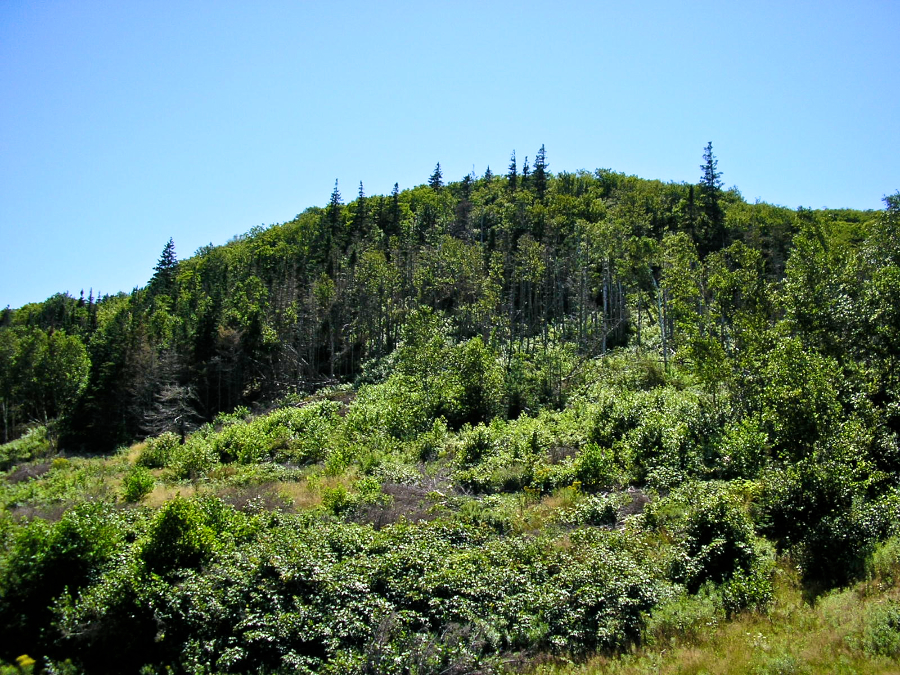 This is a better view, taken from the same place as the previous one, of the prominence to the west of the junction. This prominence is the same one that was seen before descending into the V-Shaped glen some time ago, though, of course, from a rather different angle and at a considerably higher elevation. At the junction, the elevation is approximately 200 m (656 ft); this prominence rises above the road to reach 280 m (919 ft).
This view was taken from a short distance down MacDonalds Glen Road, looking backwards to the junction. Cape Mabou Road is at the far right of the photo; the road down the mountain is straight ahead through the grass showing there.